Writing any book—let alone a series—is always adventure. Even for a die-hard plotter like myself, there are twists, turns and surprises in every story. My Keeping Up With The Cavendishes series is no exception. Here's a few things I learned while writing the four books in this series, including the newest (and final) one, IT'S HARD OUT HERE FOR A DUKE:
Writing sibling banter is my favorite thing
The Cavendish series is about an American family who unexpectedly inherits a dukedom in Regency England. As one does. The duke and his three sisters travel to London to…be ducal or something. As they attempt to navigate London high society, they lean on each other and tease each other, which made for some very fun scenes to write.
Writing four novels that take place at the same time is…hard
It's true: the events of each of the four books in the series take place approximately at the same time as the others, so a reader might "attend" the same event in different books and experience it from multiple points of view. The hard part was making four different love stories intersect and connect…without spoiling it for any readers! That was the fun part, too 😉
Death makes a lady
In an early version of the story, the duke dies and the title immediately passes directly to his nephew, James who is busy being a hunky horse-trainer in Maryland. But another author told me that the sisters could only be called lady if James's father held the title—however briefly and even if he didn't know it! And so, a line was added rather than changing the title LADY BRIDGET'S DIARY because one could not relinquish such a great title on a mere technicality.
Romantic comedies are the best plots
Speaking of LADY BRIDGET'S DIARY: I came up with the title on a lark, my editor loved it, and the entire series was spun around it. The next logical step was to write all four Regency novels based on the plots of contemporary romantic comedies, including Roman Holiday and She's All That. The duke's novel is mostly based on The Princess Diaries.
It's hard out there for a duke!
I know, I know: the struggle is real for a wealthy, powerful male. There are so many rules to follow, so much concern for one's reputation and so many people's happiness to consider instead of your own. There are so many reasons not to pursue the duchesses companion who is Not Suitable and Off Limits. But then again, when one is an unconventional duke, can one really be expected to follow the rules?
Keeping Up with the Cavendishes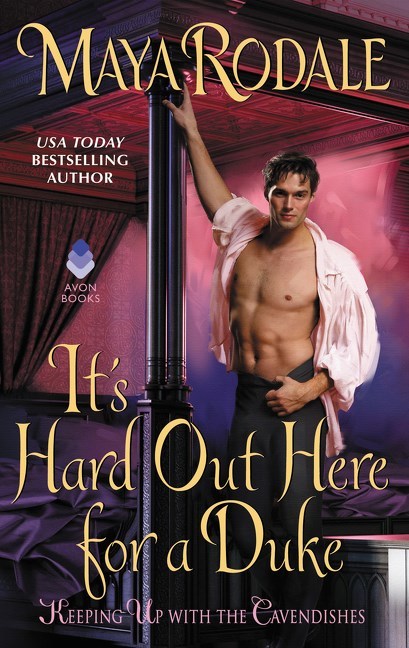 In the fourth novel of Maya Rodale's tantalizing series, a newly minted duke spends one night with his perfect woman…but can he win her for a lifetime
Some Mistakes…
When American-born James Cavendish arrives in London tomorrow, he'll become the Duke of Durham. Some might be ecstatic at the opportunity. Not James. He's a simple man, fond of simple pleasures. And right now, nothing could be more pleasurable than spending his last night of freedom with a beautiful stranger.
Are Far Too Good…
One wild night, Meredith Green, companion to the dowager Duchess of Durham, said yes to a man she thought she'd never see again. Suddenly, they're living under the same roof, where Meredith is expected to teach James how to be a duke—while trying not to surrender to temptation a second time.
To Be Forgotten
For a duke and a commoner, marriage would be pure scandal. Yet nothing has ever felt as right as having Meredith in his arms…and in his bed. Soon he must choose—between a duty he never desired, and a woman he longs for, body and soul…
Romance Historical [Avon, On Sale: November 28, 2017, Mass Market Paperback / e-Book, ISBN: 9780062386816 / eISBN: 9780062386793]
Keeping Up With the Cavendishes
An American family unexpectedly inherits a dukedom in Regency England. Romance and hilarity ensues.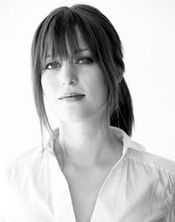 Maya Rodale began reading romance novels in college at her mother's insistence. She is now the author of numerous "dazzlingly sexy and witty" historical romance novels. A champion of the romance genre and it's readers, she is also the author of the non–fiction book Dangerous Books For Girls: The Bad Reputation Of Romance Novels, Explained and a co–founder of Lady Jane's Salon, a national reading series devoted to romantic fiction. Maya lives in New York City with her darling dog and a rogue of her own.