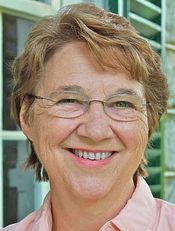 Ann H. Gabhart is the bestselling author of several Shaker novels—The Outsider, The Believer, The Seeker, The Blessed, and The Gifted—as well as Angel Sister, Small Town Girl, Love Comes Home, Words Spoken True, and The Heart of Hollyhill series. She lives with her husband a mile from where she was born in rural Kentucky.
Tell us a little about THESE HEALING HILLS.
Francine Howard's life is turned upside down when the soldier she planned to marry after World War II writes to say he's fallen in love with a woman in England. She needs a new direction. Already a nurse, she jumps at the chance to train as a midwife in the Frontier Nursing Service in the Appalachian Mountains. The recruiter promised Francine her own horse and dog along with adventure and the chance to serve people in need of health care. Life in the mountains is harder than Francine ever imagined, but at the same time the mountain views buoy her spirit, and the mountain people touch her heart.
Ben Locke has spent many years in the army longing to once more breathe the mountain air of his home. At the same time, he knows a man has few opportunities in the mountains other than subsistence farming or coal mining. While neither appeals to him, he still wants to feel the mountains beneath his feet again. And then he meets Francine, someone from a completely different background, and things get even more complicated for him.
Ben and Francine must both find healing in the mountains as they move toward the future.
Why did you decide to write about the Frontier Nursing Service?
While poking about for a new idea for a story, I happened upon a book about Mary Breckinridge, the founder of the Frontier Nursing Service. She was a woman with a vision. After losing her two children at young ages, she wanted to make a difference in the health of mothers and children. So after much training and research on the best place for her health initiative, she established the Frontier Nursing Service in the Kentucky Appalachian Mountains where very little medical care was available in 1925. At first, all the midwives were from England due to no midwife schools in America, but when WW II broke out in Europe, the English midwives felt compelled to return home to help with the war effort. So Breckinridge started her own Frontier Nursing School in the mountain town of Hyden, Kentucky, to train new midwives. She had always actively sought contributions to fund the Frontier Nursing Service, but now she and others also began recruiting applicants to the school. The more I read about the women, who came to the program from easier lifestyles but were enchanted by the mountains, the more I wanted to let my character be one of these women. And then I liked getting to know the mountain people through my research. Great history, mountain settings, and strong characters all made a great jumping off place for me to start writing this story.
How did you so vividly capture the Appalachian area? Did you visit?
I'm a lifelong Kentuckian and while I don't live in the Appalachian area, I'm very familiar with that part of Kentucky. I have often visited the state parks in the mountains and have read many stories set in Appalachia. I did visit Wendover, Mary Breckinridge's home in the mountains that was designated a National Historical Landmark in 1991. It's a bed and breakfast now where people can visit and learn more about the history of the Frontier Nursing Service and the beauty of the mountains. The Frontier Nursing School is still actively training students in nearby Hyden, Kentucky. A book by James Still, The Wolfpen Notebooks, that I bought at a book fair many years ago was very useful in helping me capture a little of the mountain speak. It also helps that I grew up on a farm, and although it wasn't in the mountains, farm folks everywhere have some similar ways and a like respect and love for the land.
What was the most interesting thing you learned while doing research for this book?
The firsthand experiences of the nurse/midwives as they treated their patients were eye-opening for me. I admired their dedication in fording flooded rivers and riding horses along icy trails and through snowstorms—or whatever obstacles nature threw at them—in order to reach the homes of their patients. I also liked the family feel of the Nursing Service and how the nurses respected the mountain people in spite of their different ways. Then it was inspiring to think about the difference one determined woman with a vision made in the lives of so many. From the FNS beginnings in 1925 to 1975, the FNS nurse/midwives recorded delivering 17,053 babies with only 11 maternal deaths. That is an amazing statistic in an area that Mrs. Breckinridge chose for her service because of the high childbirth mortality rates.
Do you relate to Francine in any way?
I'm certainly no nurse. I do love a mountain vista, and Francine fell in love with the mountains too. I never think I base my characters on me in any way. My characters come to my stories as separate people with stories to share. That said, I'm sure my personality or feelings do sneak into my characters from time to time. Oh, and with Francine, there is how she loves her dog, Sarge. I've loved dogs ever since I begged my parents to let me have a dog when I was eight or nine.
What lesson(s) do you hope readers will take away from reading your book?
I don't set out to write a story full of lessons. I write to share stories with readers. If they are introduced to interesting history or fascinating places or perhaps new ways to think or feel, that's a bonus. I hope following along the story trail with my characters will encourage them in their own walks through life. Perhaps in this story, THESE HEALING HILLS, a reader might understand how the Lord continues to work in our lives even when things aren't going the way we think they should. As Francine's grandmother tells her, where one door closes another opens. Or if not a door, a window somewhere. Sometimes blessings await us on the far side of disappointments. And then I want readers to feel that rhythm of nature Granny Em tries to get Francine to notice in the mountains.
In what way would you say your faith is worked into the book?
My faith is an integral part of my life and my worldview. Not that I don't stumble at times and have questions. Some of my characters are that way too with a sure belief even when they are challenged by life happenings. Other characters are exploring what they believe and either finding faith or strengthening their wavering faith. We are all on different life paths. I feel blessed when I'm writing and a bit of a Bible verse or a Bible story comes to mind that perfectly fits my character's situation. I try not to be preachy in my stories, but I do like weaving faith threads through the story in a way that seems a natural part of the characters' lives.
What are you working on next?
Right now I am working on another historical novel based on a true story about the 1833 cholera epidemic in Springfield, Kentucky. At that time, most people thought cholera was caused by bad air, and so when an epidemic broke out those who had the resources to do so would desert the area. George Sansbury, a hotel owner, was one of the citizens anxious to leave town when the first cholera death was reported in Springfield. He gave his slave, Louis, the keys to the hotel and left him in charge. Louis, who was unaffected by cholera, buried the fifty-five victims of the disease and also took care of some who were sick. Move forward to 1854 when George Sansbury died and his property, including his slaves, was to be sold. The people of Springfield raised money to buy Louis Sansbury's freedom and set him up in a blacksmith shop.
With that true seed of an idea, my story is the fictional account of how that might have happened. When she was seven, Adria Starr lost her family to cholera, but she has never forgotten how Louis helped her and found her a home with the local schoolteacher, Ruth Harmon, whose husband died from cholera. Now these many years later, Adria must make a decision about her future. Will she marry her childhood sweetheart and stay in Springfield or find adventure and purpose in other places? Ruth has never remarried but when a new preacher, Will Robertson, comes to their church, she feels new stirrings of love. Will lost his wife to childbirth fever and is going through a spiritual crisis even as he continues to lead the church and tries to take care of his young daughter. Their campaign to free Louis changes all their lives.
How can readers connect with you?
Readers can contact me or find out more about my books and about me by visiting www.annhgabhart.com. That's also where to find links to my blogs, One Writer's Journal and the Heart of Hollyhill blog. Interested readers can sign up for my newsletters at my website too. Every newsletter has a giveaway chance, and I also do frequent book giveaways on my blog. I enjoy interacting with readers on my Facebook page, www.facebook.com/anngabhart, where I do weekly posts like the popular "Sunday morning coming down," Shaker Wednesday with tidbits of Shaker history and photos, and the fun Friday smiles. I'm on Twitter @AnnHGabhart. I have book research boards and more at Pinterest, user name AnnHGabhart. So feel free to drop by any of those places and see what's going on.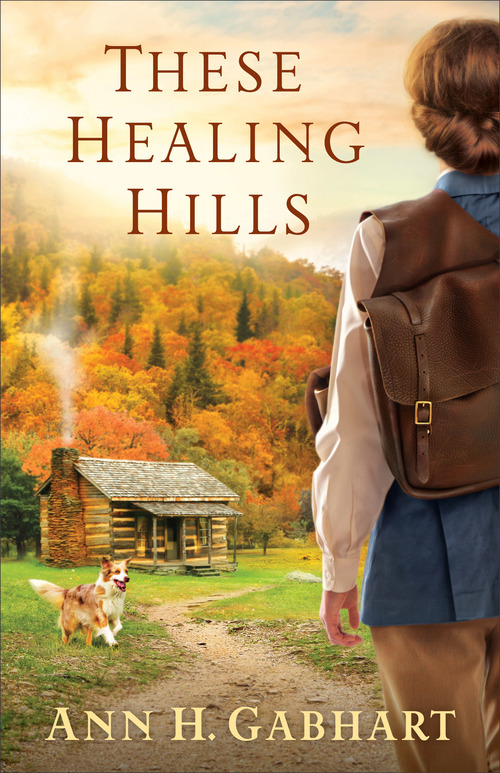 Francine Howard has her life all mapped out until the soldier she planned to marry at WWII's end writes to tell her he's in love with a woman in England. Devastated, Francine seeks a fresh start in the Appalachian Mountains, training to be a nurse midwife for the Frontier Nursing Service.
Deeply affected by the horrors he witnessed at war, Ben Locke has never thought further ahead than making it home to Kentucky. His future shrouded in as much mist as his beloved mountains, he's at a loss when it comes to envisioning what's next for his life.
When Francine's and Ben's paths intersect, it's immediately clear that they are from different worlds and value different things. But love has a way of healing old wounds . . . and revealing tantalizing new possibilities.
Inspirational Historical | Inspirational Romance [Revell, On Sale: September 5, 2017, Paperback / e-Book, ISBN: 9780800723637 / eISBN: 9781441219787]
Save
Save