Writes:
Small-town contemporary romance. I'm launching my new series, Crawford Falls, beginning with the release of book #1 HELPING HER REMEMBER.
About:
Fun-loving, down-to-earth romance author seeks readers for a steamy reunion story starring a sexy and slightly reckless hero who is balancing the responsibilities of his family's apple orchard with a father in the early stages of dementia and a kind-hearted heroine who returns to her hometown after accepting her dream job, knowing she'll be forced to face the truth about why she left seven years ago.
What I'm looking for in my ideal reader:
Loves a hero who could be the guy next door or the well-dressed gentleman sipping a latte at the local coffee shop or the athletic-looking dude selecting produce in the grocery store.
Appreciates a strong heroine whose life is fully complete without a man in it.
Enjoys the nostalgia and community found in a small town.
Finds a rich layer of quirky and eclectic friends to be a decadent treat that can bring a bit of comic relief at the same time providing support to the hero and heroine.
Chooses to spend some Saturday nights curled up with a good book and a glass of wine.
Is attracted to a hero who isn't afraid to be emotionally vulnerable when he realizes that he has finally met the gal of his dreams.
Cheers on a heroine that will do whatever she must when she finds Mr. Right.
Imagines visiting one of those cutesy tourist towns.
Enjoys a perfect blend of romance and a little bit of steamy sex.
Is looking for a happily ever after in every story.
What you can expect if we're compatible:
A casual writing style in third person point of view.
Descriptive text and thorough storyline that allows for a fully immersive experience.
Frequently released stand-alone stories.
Future stories about many of the friends you'll meet in Crawford Falls or in my other small-town romance stories.
Always a happily-ever-after ending.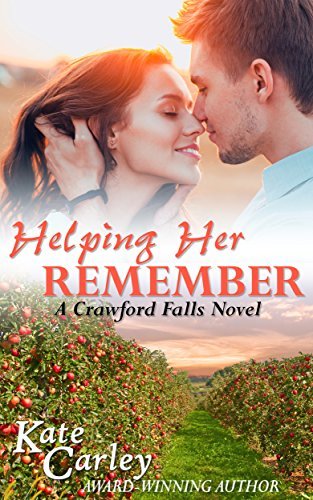 Kelly's back.
How can two simple words make Dylan Bronstad's heart ache and sing at the same time?
Even seven years ago, Kelly Anne Leeson had possessed that power. Back then, all Dylan wanted to do was drink and make love to her. Really, it was no wonder she'd climbed out of his bed and walked out of his life, leaving him with nothing but a nasty hangover and the lonely memories of their time together.
Today, Dylan's life is on track. He's sober with the support of his family and his tight-knit group of friends. But Kelly could derail all he's worked to accomplish. Unfortunately, he can't seem to stay away from her.
Lured by the offer of her dream job, Kelly returns home to Crawford Falls and the friends she'd abandoned a lifetime ago. Mending those broken relationships will require some honest answers and a fair amount of forgiveness.
But facing Dylan will take a lot more—like maybe a suit of armor to protect her battle-weary heart and the secret she fears she'll never be able to keep.
While Kelly searches for a way to maintain the safe life she's created for her son, Dylan works to remind her of the relationship they once had.
Just as they rekindle their relationship, secrets and half- truths threaten to destroy everything.
Romance [Author Self-Published, On Sale: February 26, 2018, e-Book, ISBN: 2940155016618 / ]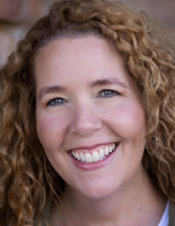 Kate spent seven years working as an IT professional before 'retiring' to stay at home with her two little boys. Now–two more children and two decades later–Kate is launching her new book series: Changing Krysset.
When Kate isn't writing, she's cooking for her brood. Late at night, you'll find her curled up by the fireplace reading a romance novel.
Kate lives in the Midwest with her husband of twenty-seven years and their four children.
How Kate Carley went from majoring in mathematics and computer science in college to writing steamy contemporary romance still remains a mystery. She broke out into the indie publishing scene in 2015 with her debut novel, Challenged, a 2017 RONE award winner. Two more books completed her romantic suspense trilogy, Changing Krysset. With three published works under her belt, Kate is excited to launch her new contemporary romance series. Just like her first novels, the Crawford Falls series is set in a small town in Kate's home state of Minnesota. When Kate isn't busy at her desk writing, you'll find her dreaming up new characters and plotting perfect ways to make their lives miserable before giving them their happily ever after.
Follow:  Website | Facebook | Twitter | Goodreads | Amazon | Instagram | Pinterest