AUTHOR READER MATCH
WRITES: contemporary romance, including romantic comedy and military romance
ABOUT AUTHOR: RC Boldt lives on the southeastern coast of North Carolina, enjoys long walks on the beach, running, reading, people watching, and singing karaoke. If you're in the mood for some killer homemade mojitos, can't recall the lyrics to a particular 80's song, or just need to hang around a nonconformist who will do almost anything for a laugh, she's your girl.
WHAT I'M LOOKING FOR IN MY IDEAL READER MATCH: A reader who loves sexy yet sweet butterflies-in-the-pit-of-your-stomach stories where love conquers all, with a touch of humor thrown in for good measure.
WHAT TO EXPECT IF COMPATIBLE: Expect to be immersed into a multitude of stories which will have you swooning, sometimes have your heart aching,
Follow RC: Website | Facebook | Twitter | Goodreads | Newsletter | Amazon | BookBub | Instagram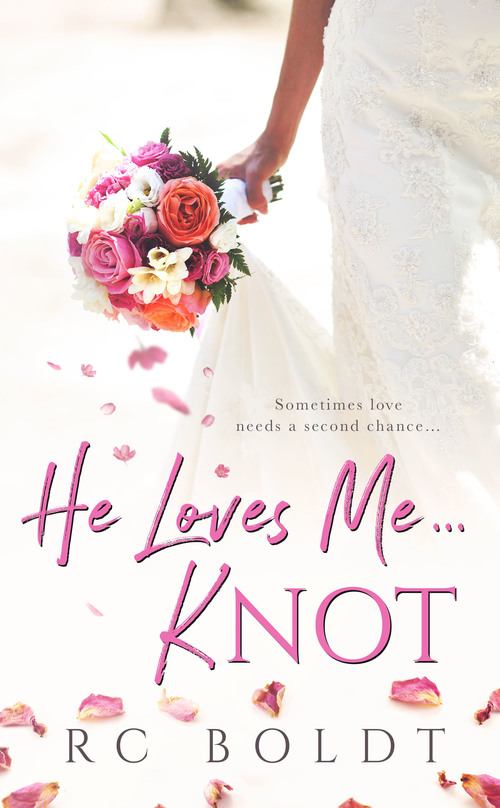 Sometimes love needs a second chance…
I never looked back after skipping out on my own wedding, even if it did leave me estranged from most of my family. Eight years later, I have the life I've always wanted. As an advertising account executive, my world is damn near perfect.
Until I come face-to-face with my past. With the man I once loved. The man who holds my future in his hands. The man who's hell-bent on getting even with me for leaving him at the altar.
Even with all the unfinished business between us, I still love Knox Montgomery. The only problem?
He loves me…KNOT.
GIVEAWAY: $10 Amazon gift card + ebook from backlist