GREAT WITH CHILD tells the story of ambitious, driven Abigail Thomas. The hard working daughter of immigrants, Abigail is up for partnership at a prestigious law firm. But then she is thrown by an accidental pregnancy that threatens to upend her life. While tempted by a new man she meets, she's also secretly pining for the man who is the father of her child. Witty, warm, and wise, this novel confronts the true meanings of love, morality, and duty. Below, Taitz shares her thoughts on work, love and motherhood with Writing a Woman's Life columnist, Yona Zeldis McDonough.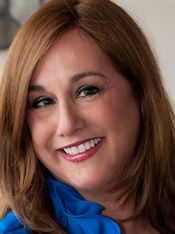 Sonia Taitz is a playwright, essayist, and author of three novels and two works of non-fiction. An award-winning writer, her work has been praised by The New York Times Book Review, The Chicago Tribune, People, Vanity Fair, and many other publications.
YZM: You have a law degree from Yale; how did that inform the novel in general and Abigail's character in particular?
ST: Like my plucky heroine, Abigail Thomas, I was raised as the ambitious daughter of immigrants. My parents came over to this country without a nickel to their name, and I was championed, from an early age, to fulfill the American dream of "making it" through success in a career. Abigail, when we first meet her, also wants to prove herself by reaching what she feels is the highest level of professional achievement. As the novel progresses, these views evolve into something very different.
YZM: What was your path from lawyer to writer?
ST: Most of my growing years were consumed with the goal of getting into a place like Yale Law School. It was only when I got there, at 21, that I realized I didn't connect with any aspect of being a lawyer. I was always "artsy" in high school and college even as I doggedly collected "A" grades and letters of recommendation. By the time I entered law school, I had written short stories and early drafts of plays. Once I was there, I felt I needed to take time off to continue pursuing a literary path, so I took a leave of absence and went to Oxford. There, I got a degree in 19th century literature, won an award for fiction, and put on several plays. Even after returning to finish law school, I continued to write. But it wasn't until many years later, when I began doing articles for The New York Times and Off Broadway theatre, that I began to devote myself to writing full time.
YZM: At the beginning of the novel, Abigail feels a conflict between work and motherhood. What is the resolution to that conflict?
ST: There is no one resolution to that conflict. Some will focus on their careers to the exclusion of motherhood, some will do the opposite, and most will try to strike some kind of balance. For Abigail, and for lawyers, it's particularly hard. The culture is very macho, long hours are expected, ethics are sometimes iffy, and emotionality is shunned. For her, the transition to mother includes a change in her very nature – she begins to be tempered and taught by the love she feels for her daughter. Her practice as a lawyer changes not only quantitatively but qualitatively. Instead of "thinking like a lawyer," she begins to think like a parent. A great improvement, in my view.
YZM: You've also written memoir, non-fiction and plays; can you speak about working in several genres?
ST: I recommend it. Each has its own pleasures. I compare fiction to working with clay – it's malleable and open-ended. Non-fiction is like working with stone – you cut away what doesn't belong, and are always responsible to the original material. And plays, for me, are sheer joy – all is language, which I love, and pure dramatic essence.
YZM: Arlie is a fascinating character. Can you talk about her role in the novel?
ST: Like any working mother, I have had help in the home. And I have been fascinated by the women who do the job of caring for other people's children. Do they actually love the kids? If so, how do they feel when the job ends? Do they envy the parents? What about their own emotional lives? These questions are heightened by what are often class, cultural, and racial divisions. Arlie is an educated Guyanese woman, but at the same time, she takes orders from an ambitious professional. Conflicts arise not only because of differences in the backgrounds of employer and employee, but by the very intimate nature of the job. Who does the child like more? Who knows best what the child needs? And, in this book, the additional tantalizing issue – who is unwittingly attracting the mother's lover, Tim?
YMZ: What are you working on now?
ST: Slowly and painstakingly, a sequel to my memoir, THE WATCHMAKER'S DAUGHTER.
YZM: What's the one question I didn't ask that you wish I had?
ST: I like to be asked which is my favorite book among the five I've written. It makes me think about the arduous, sometimes painful, but always rewarding process of letting parts of yourself live on in the world. But in the end, it's like parenting multiple children – you may have a favorite (and it may well be the one who gave you the most trouble) but it's probably best not to tell.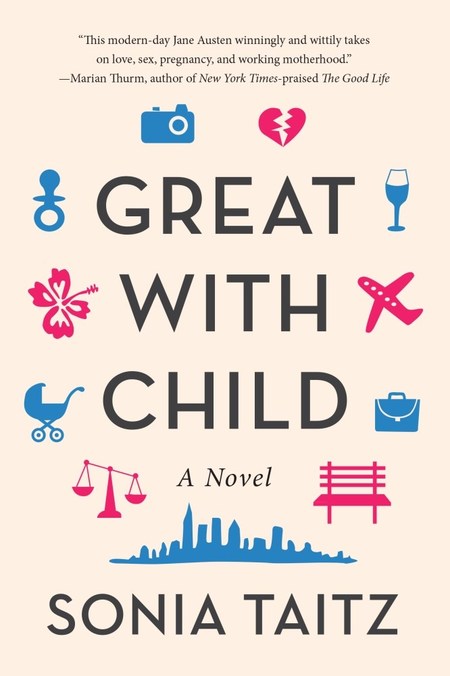 Great With Child tells the story of ambitious, driven Abigail Thomas. Up for partnership at a prestigious law firm, she is thrown by an accidental pregnancy that threatens to upend her life. Witty, warm, and wise, this novel confronts the true meanings of love, morality, and duty.
Women's Fiction | Romance Paranormal | Fantasy [McWitty Press, On Sale: April 11, 2017, Trade Size, ISBN: 9780985222796 / ]