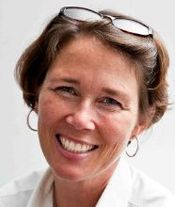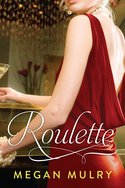 The heroine of my latest release, ROULETTE, is very buttoned-up in some ways and very daring in others. In her work life, Miki Durand is a statistics professor and burgeoning businesswoman. In her free time, she loves ambitious sports, including surfing, rock climbing, and long distance swimming.
I've done a little bit of all those things, but very briefly and, as Lizzie Bennet would say, very ill. My friend Mary Turner, on the other hand, is the real deal. Mary is the Deputy Editor of Outside magazine and she embodies the adventurous spirit of my plucky romance heroine, come to life.
So, rather than dream of what it would be like (which is what I normally do!), I decided to ask Mary to share her favorite (real life!) adventures. Click on the photo links to see the gallery. Fasten your seatbelts…here's what she had to say:
I'm glad you think I'm adventurous. I used to be at least! Now my idea of a good adventure is a nap on my couch watching football 🙂 But here are my top (seven!) adventures:
-Biking across the U.S. one summer, 3600 miles, from Seattle to New York City
-Trekking in the Himalayas, Nepal's Annapurna Circuit with y'all! (See photo 1)
-Trekking up 17,000-foot Mount Kenya during a crazy rain and snow storm (See photo 2)
-Taking a boat through the channels and backwaters off Lamu in Kenya to Kiwayu, a stunning sparsely inhabited small island on the Indian Ocean that happens to be really close to Somalia and a place where travelers occasionally get robbed by Somali bandits. But it was the most divine place in the world. (See photo 3)
-Surfing Maui's Hookipa break on the North Shore, where I paddled out and saw big-wave surfer Laird Hamilton paddling out near me and I was absolutely terrified by the volume and intensity of the waves and water, caught a few waves, then busted open my lip when my board smashed into my face, and came out gushing blood. (See photo 4)
-Swimming the ocean pass between the Pacific Ocean and the lagoon on Fakarava (a Tahitian atoll) with sharks (See photo 5)
-Flying over Namibia's dunes and Skeleton Coast in a four-seater Cessna with pilot Pasquale Scaturro, a mountaineer and adventurer, seeing shipwrecks from the 1800s (See photo 6)
Finally, for those of you who like to put your romance into action, I also asked Mary to provide some recommendations for surfing schools:
My favorite surf instructors are at Las Olas, learned with them in Sayulita, Mexico (www.surflasolas.com/) and then I love love the surf school at Surf Simply in Costa Rica (see photo 7), best instruction I've ever gotten. And I love Corey Senese as a surf instructor in Montauk.
Thank you Mary for sharing your adventures, and thank you Fresh Fiction for welcoming me once again to your wonderful site! I'd also love to hear from your readers: do you relish the exhilaration of swimming with sharks (or the chance of spying Laird Hamilton in real life) or do you prefer the comfort and safety of armchair traveling?
About ROULETTE
Miki Durand has always dodged the limelight. As the illegitimate daughter of a French movie star and a Russian billionaire, she craves a normal life—and it's almost within reach. She's up for a tenure-track position and has a perfect-on-paper boyfriend. What more could a woman want?
But when an unforeseen tragedy knocks her off cruise control, Miki finds herself leaving sunny LA for cosmopolitan St. Petersburg. With the fate of her father's international business in her hands, she comes face-to-face with the ultimate temptation: corporate rival Jérôme Michel de Villiers. He's everything she never thought she wanted, and their sizzling attraction soon sparks into an all-consuming flame.
Notoriously risk-averse, Miki knows it would be a gamble to fall for the sexy French playboy. But for the first time in her life, she's ready to take a chance and let the chips fall where they may.
About the Author
Megan Mulry writes sexy, stylish, romantic fiction. Her first book, A ROYAL PAIN, was an NPR Book of 2012 and a USA Today bestseller. Before discovering her passion for romance novels, she worked in magazine publishing and finance. After many years in New York, Boston, London, and Chicago, she now lives with her family in Florida.
Social Networking Links