Sometimes the bedroom can get a little… boring. Sometimes, you need to expand your horizons and push the limits of your comfort zone when it comes to getting down and dirty. So if you're needing a little inspiration, here are some of my favorites!
The kitchen counter. Don't underestimate how hot things can get in the kitchen even when you're not cookin' up dinner. The kitchen offers so many ways to get dirty, and loads of position possibilities.
In a car at the drive-in movies. Sometimes you just need a throwback, and the drive-ins can do it. You've got good old fashioned necking in the car that leads to steaming up the windows when things really heat up. Just make sure you're a little bit careful, because you wouldn't want to get caught!
In public. For those of you daring souls, sometimes the possibility of getting caught is exactly what pushes you right to the edge of oh yes. It could be the bathroom at a restaurant, the wine cellar at a friend's party, or if you really want to get risky—against a car in a parking garage. Take caution, because you don't want your escapades to be captured on video for all to see or end up as a headline on the evening news!
In a pool—or the pool house. This one is a favorite! Bonus points for getting down and dirty in the pool house during a pool party!
On the beach. Yes, getting dirty on the beach really does require a strategically placed blanket if you want to keep the sand out of everywhere, but what is more romantic than stretching out on a blanket on the beach and watching the sunset? My suggestion? Step it up another notch by daring your partner to go skinny dipping and start that foreplay up in the water!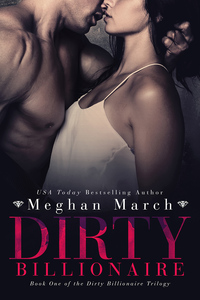 I've got a big dick and an even bigger bank account. That's pretty much where my bio ends.
Honestly, I don't need to say anything else. I've just
sold 99% of women on going home with me.
Do I sound like an asshole to you?
That's because I am.
And guess what? It works for me just fine.
Or at least it did.
Until I met her.
Books talk about sparks flying. Fuck that shit. With
her, it was like emergency flares mixed with jet fuel. Or
maybe just straight up napalm.
Only one problem.
She wouldn't tell me her name or her number when she
disappeared from the hotel room after the hottest fucking
night of my life.
Now I've had a taste of unicorn pussy—the sweetest,
rarest of all pussy—and I need it again.
So what's an asshole to do?
I took this problem to the street. A missed connection
gone viral.
And when I find her? I'm keeping her.
Dirty Billionaire is the first book in The Dirty Billionaire Trilogy and is not a standalone. The story continues in Dirty Pleasures, which will release 12/29/2015, and Dirty Together, which will release on 1/12/2016.
WARNING: If you can't handle a dirty-talking,
dominant alpha male, The Dirty Billionaire Trilogy may not
be for you. If you're looking for your newest filthy
billionaire book boyfriend, I'd love to introduce you to
Creighton Karas.
Dirty Billionaire #1
On Sale: December 8, 2015
Buy on: Kindle | BN.com | iTunes/iBooks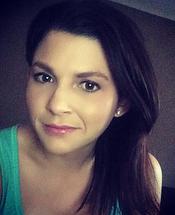 Meghan March is the author of contemporary and erotic romance novels.
Meghan March has been known to wear camo face paint and tromp around in woods wearing mud-covered boots, all while sporting a perfect manicure. She's also impulsive, easily entertained, and absolutely unapologetic about the fact that she loves to read and write smut. Her past lives include slinging auto parts, selling lingerie, making custom jewelry, and practicing corporate law. Writing books about dirty talking alpha males and the strong, sassy women who bring them to their knees is by far the most fabulous job she's ever had.