1–What is the title of your latest release?
The Virgin Hunt Games Volume 3
2–What is it about?
We have a whole new lot of contestants in the Virgin Hunt Games Volume 3, where terrible perils are faced by 10 women (hunted) and 10 men (hunters) on every level of the six floors of the Games. Violet has signed a contract for the deadly contest so that her biological parents might recognize her face that will be on every screener around the universe if she wins (she is hard to miss with her rare violet coloring and gold eyes.) Prince Zel is her mate in these Games, which means he has to have sex with Violet as often as possible while gifting her with orgasms to win. But they also have to survive the deadly obstacles and each other, not to mention the other hunters and hunted who are out for blood so they can be the victor.
3–What do you love about the setting of your book?
I just love that for each book the tower and the amphitheatre are the same, but inside the six levels of the tower, every Games (held every four years in place of the old Olympics) is a completely different setting with new life-threatening risks. It's a high octane, adrenaline rush for the hunters and hunted.
4–How did your heroine surprise you?
Violet has major trust and abandonment issues and has never truly felt loved. She has her walls up and is on the defensive for much of the Games. I just loved how she slowly came around to Zel and the knowledge that she was loved and was beautiful because of her differences. It was like watching a nondescript bud unfurl into a beautiful flower. 🙂
5–Why will readers love your hero?
He's a bit of a reformed playboy. He's never seen reason to settle down until he is matched with Violet. He's protective, loving, patient, and yet arrogantly sexy at times. He's heroic and a prince to boot. Though he's the youngest of many brothers, he's what is known as the people's prince, their bad boy darling.
6–What was one of your biggest challenges while writing this book (spoiler-free, of course!)?
Getting across Violet's tragic past without pushing her into "glass-half-full territory." Also imagining what it must be like to be the only person in the universe with her coloring and thinking maybe it is part of the reason she'd always felt unloved. I wanted a strong heroine who doesn't trust easily with issues, and I think that is what the reader will find. 🙂
7–Do you look forward to or do you dread the revision process?
A little of both. I dread that the storyline isn't as great as I imagined, but also love refining the story and making it better. Having a good, solid conflict is what I'm constantly striving to do well.
8–What's your favorite snack to have on hand while writing?
Probably chocolate. I wish I could say an apple or a banana. I will have to work on changing my bad habits…one day.
9–Where would you go for an ideal writer's retreat?
Somewhere close to the ocean and yummy restaurants. Otherwise, it would be the mountains, which my home office is near so I'm very lucky.
10–What's the best piece of writing advice you've received?
Never compare yourself to others' success and/or writing speed. Also, my editor getting me to look far more thoroughly at the characters conflict before I write the story.
11–Who is the fictional character you want to hang out with the most? (anyone in literature!)
I think Clay from Kelley Armstrong's Bitten. What a YUMMY hero he is. He can be my book boyfriend 🙂
12–What's one of your earliest book memories?
Reading the Black Stallion, The Wishing Chair Adventures, The Secret Garden, Black Beauty, and many, many more at a young age. (Spot the Dog was the first book I remember learning to read). And then sneaking my mother's Mills & Boones. I couldn't get enough of books. And though my family never had much money we always seemed to have books or went to the library.
13–If you had to write in a different genre, what would it be and why?
I love YA sci-fi. I've started a few of them but have yet to get around to finishing them. I find I gravitate to reading them and they are some of my fav books–particularly the older YA. Maybe my brain needs a break from all the erotic adult writing 🙂
14–What song will automatically put you in a good mood?
Nothing Compares to You. I have no idea why that song popped into my head, perhaps its because it is my eldest daughter's birth song (what I heard in hospital for weeks before she was born).
15–What is your favorite way to practice self-care?
Having a bath at the end of the day. I don't bother with bubbles, I just pour in some Epsom salts, light a scented candle if its dark, and relax for a bit. It's my one bit of self-indulgence.
16–What can you eat and never get sick of?
Pizza (Mmmm)
17–Will you share a favorite, recent-ish book you recommend?
Helen Hardt's Follow Me Darkly. I love her writing style and her characters. Yum.
18–Do you have any hobbies?
Reading (of course), Netflix (loving Queen of the South at the moment), tennis (for keeping fit) and would love to get back into oil painting. I also spend quite a bit of time researching natural remedies and I have a cupboard full of vitamins, minerals, and herbal "stuff" I've acquired after many medical problems. (I've had a raft of serious ones including Typhus from a nasty tick that sent me into ICU). I may have become a naturopath if not for my bigger dream to become an author.
19–Are you an early bird or a night owl?
I used to be a night owl but I'm definitely more of an early bird now.
20–What can readers expect from you next?
More books in The Virgin Hunt Games. I have SO many ideas for these and can't wait to get them on the page. I also write stories between them to give my brain a break. The next release will be a contemporary firefighter boxset with two of my author besties (we've done three other releases together including our bestselling Taken by the Sheikh).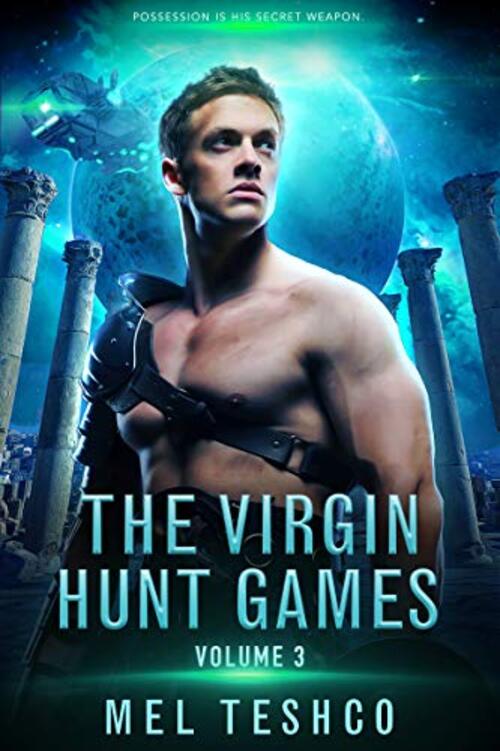 EARTH, YEAR 2332
Life isn't fair. Just ask Violet who mysteriously arrived in a space capsule at an orphanage as a baby. She has one goal–to find her biological parents, and winning the Virgin Hunt Games will ensure her face is plastered on every screener across the universe. Surely, her family will recognize and come for her? If she can only stay away from her Mate, the one man she must elude at all cost to win. But naturally, he's also the only one she wants to surrender to.
Prince Zel Oscar is used to getting what he wants. But accepting a rival's dare to be a Hunter in the infamous sexploitative Virgin Hunt Games was a terrible and possibly life-altering mistake. But then he meets his Hunted, Violet…delicious perfection wrapped up in a gorgeous package. Too bad she is totally indifferent to his kisses, his exploits, and his lofty title. He'll do whatever it takes to break down her steely resistance…but will his subjects see him as a hero, or a total degenerate for having kinky sex in front of billions of viewers?
In the end he must make an impossible choice—keep her love, or his kingdom?
Romance Science Fiction | Romance Erotica Sensual [Entangled: One Handed Reads, On Sale: March 15, 2021, Hardcover / e-Book, ISBN: 9781640637793 / ]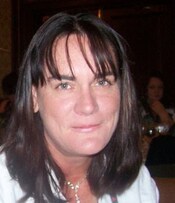 Mel Teshco loves to write scorching paranormal, sci-fi and contemporary stories. Not easy with five cats, two dogs and a fat black thoroughbred vying for attention, especially when Mel's also busily stuffing around on Facebook. With only one daughter now living at home to feed two minute noodles, she still shakes her head at how she managed to write with three daughters and three stepchildren living under the same roof. Not to mention Mr. Semi-Patient (the one and same husband hoping for early retirement…he's been waiting a few years now…)Clearly anything is possible, even in the real world.