Every high school student reads about the famous betrayal of Caesar in the Shakespeare play but few learn much more about the period.  Especially lacking are in-depth portrayals of the females who played important but often under-reported roles.  The selection of books this month seeks to address that imbalance by offering striking fictional depictions of some dynamic and fascinating Roman women.
Before Rome became the major power of the ancient world, there was the rival Etruscan city of Veii.  In THE WEDDING SHROUD: A TALE OF ANCIENT ROME BOOK ONE, author Elizabeth Storrs illuminates the rivalry between the two by means of an arranged marriage between a high-born Roman maiden and Veientane leader Mastarna.  Caecillia is an unwilling bride, dispatched to marry a man she's never seen to cement a truce between the two cities.  To her surprise, she discover Veii in 365 BCE to be a much larger, more sophisticated city than Rome, a place where she can own land and make her own decisions, something impossible in Rome's patriarchal society in which women are mere chattels of their fathers, brothers or husbands. Over time, she and her chance-given husband come to share a deep and sincere love, but when war threatens, she returns to the home of her birth to try to make peace.
Storrs continues the saga in THE GOLDEN DICE: A TALE OF ANCIENT ROME BOOK TWO.  With famine in the land and a depleted treasury, the Roman Consular General strikes north to expand Rome's territory by conquering the twelve nearest city states, Veii being the closest.  With war breaking out, Caecillia returns to her husband in Veii, despite knowing that the Veien people mistrust her and she will suffer a traitor's death if the city is captured by Rome.  Joining Caecillia in her struggles is Semni, an Etruscan artist reduced to becoming a servant in Caecillia's household when her husband disowns her after an illicit affair.  Back in Rome, Pinna, a proud Roman soldier's daughter who had to become a prostitute to survive, uses the secrets she learns in the course of her trade to blackmail two highborn Romans, Drusis and Marcus, into making her an "army bride."  The men are also cousins and former suitors of Caecillia, who now profess to hate her, and join the Roman army attacking Veii, with Pinna along in their train.  Under the threat of siege and destruction, can these women scheme and plot to survive?  CALL TO JUNO, the final book of the trilogy will be out in April 2021.
We now return to Rome itself during the height of imperial power with Phyllis T. Smith's I AM LIVIA.  Fans of the I, Claudius historical series will have received a negative impression of Livia, something Smith tries to rectify in this volume.  The Livia she presents to us is a shrewd maneuverer, but also a woman of intelligence and passion. Livia is a confidante and advisor to her father, a Roman senator who trained her in politics and government and sided with the conspirators in the plot to murder Caesar.  Despite her strong attraction to Caesar's heir, the young Octavius, to further her father's political purposes, she reluctantly weds her older cousin, Tiberius Nero.  She tries to be a good wife, bearing him two sons and advising him though the complicated labyrinth of Roman politics, but when she and Octavius meet again, there is no denying their connection.  Tiberius is persuaded to stand aside and let her marry the young emperor.  Despite their deep love for each other, the marriage isn't without problems, Livia fighting for the right to control some aspects of her life and the heartache of their inability to produce an heir.  But Smith's book provides a fascinating insider's view of what life was like for a patrician Roman matron who lived through tumultuous times at the pinnacle of Roman power.
Smith expands her portrait of Livia to include Augustus's daughter Julia and Selene, daughter of the vanquished Queen Cleopatra and Mark Antony in THE DAUGHTERS OF THE PALATINE HILL.  After his defeat of the Egyptians, Augustus returns in triumph to Rome, turning over to his wife the daughter of his enemies. With chapters alternating between the point of view of each of these women, all of them pawns in the Roman games of power, we see the dutiful wife and quiet advisor Livia, the rebellious daughter who would make a life of her own but will be married off to satisfy the political aims of her father, and the vanquished enemy, who treads a dangerous line between gratitude for the care she is given and a smoldering desire for revenge on the Romans who killed her family. All three struggle to fulfill their personal aims and desires in a time of dangerous intrigue where the Caesar's view of what is best for Rome determines their destinies.
Our final selection features a fictional character who allows us to penetrate into the mysterious and secret world of the most powerful clan of Roman priestesses. BRIDES OF ROME: THE VESTAL VIRGIN SERIES by Debra May MacLeod offers us Pomponia, sworn to thirty years of chastity as a priestess of Vesta, whose most important duty is tending the sacred fire of the goddess of home and hearth and the protector of Rome. Pomponia might be only a woman in a male-dominated society, but as a Vesta she is involved with the city's elite, leading processions, receiving dignitaries, recording and witnessing wills.  With power comes also danger, for a Vesta who falls in love and breaks her vow of chastity will be buried alive in the "Evil Field."  As well as providing fascinating insights into the life of the priestesses, MacLeod's story allows us to witness the great events of Julius Caesar's and Augustus's reigns through a unique feminine perspective.
Ready to expand your knowledge about these compelling Roman ladies?  Though the restrictions that bound them were numerous, they were able to work within the patriarchal framework to carve out influential and dynamic lives—truly an inspiration to those of us living centuries later!
***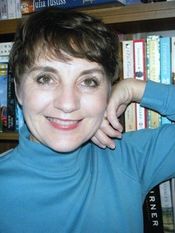 Real, intense, passionate historical romance
Award-winning romance author Julia Justiss, who has written more than thirty historical novels and novellas set in the English Regency and the American West, just completed her first contemporary series set in the fictional Hill Country town of Whiskey River, Texas.
A voracious reader who began jotting down plot ideas for Nancy Drew novels in her third grade spiral, Julia has published poetry and worked as a business journalist.
She and her husband live in East Texas, where she continues to craft the stories she loves. Check her website for details about her books, chat with her on social media, and follow her on Bookbub and Amazon to receive notices about her latest releases.
ABOUT JULIA'S NEW BOOK, HOW AVAILABLE!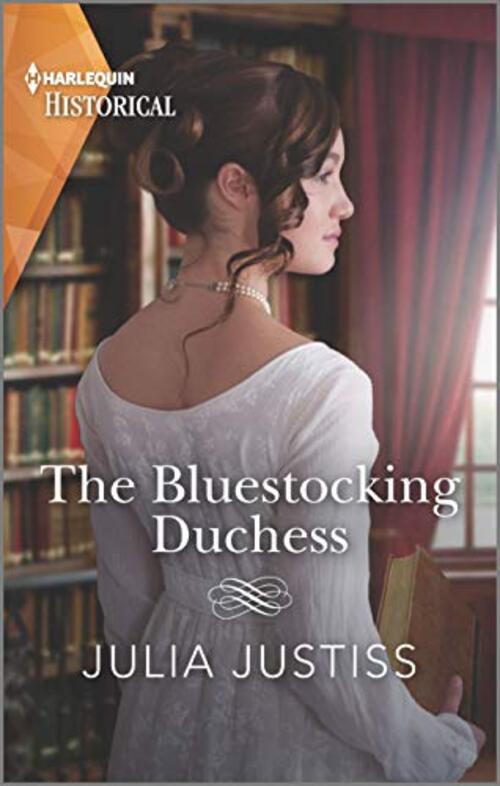 Her good friend…
Is suddenly a duke's heir!
Miss Jocelyn Sudderfeld is working at Edge Hall, indulging her love of translating ancient texts with her librarian father—and evading the need to marry! She's always enjoyed a teasing friendship with estate manager Mr. Alex Cheverton. Until he unexpectedly becomes the duke's heir. Now his first duty is to marry a suitable debutante, not consort with an earnest bluestocking like her…
So where does that leave their friendship?
From Harlequin Historical: Your romantic escape to the past.

Romance Historical [Harlequin, On Sale: March 1, 2021, Mass Market Paperback / e-Book, ISBN: 9781335506061 / eISBN: 9781488071782]
An enjoyable historical romance with a strong heroine and hero who isn't a rake!