As I researched my latest time-slip novel, The Curator's Daughter, I spent almost a week immersed in the culture and history of Nuremberg, Germany. While I learned an enormous amount during this trip, here are my top five takeaways from my time in this old Imperial City:
1) Hitler chose to launch his Third Reich in Nuremberg because this city was once central to the First Reich, also known as the Holy Roman Empire. After the immense Nazi Party rallies held in Nuremberg, Allied forces selected its courthouse for their postwar International Military Tribunal. The justice served there symbolized justice for everyone hurt by Nazism.
2) Below the medieval streets of Nuremberg is a network of tunnels used long ago as beer cellars. Because the city housed treasured artwork and crown jewels, locals created a secret art bunker in these tunnels during World War II. Even though 90 percent of the city was destroyed during the bombings, the artifacts from the German National Museum and the Imperial Castle were recovered safely from these tunnels.
3) Nuremberg is famous for its seasoned link sausages, but I'm a much bigger fan of the soft pretzel sandwiches! My new favorite is the bretzel filled with fresh mozzarella, sliced tomatoes, and pesto, enjoyed on one of the many beautiful bridges in Old Town.
4) Once called the Toy Capital of Germany, Nuremberg has two impressive toy museums. This contrast between the manufacturing of children's toys and the turmoil there in the early twentieth century was fascinating to me as a novelist. The Curator's Daughter is the story of an orphaned girl who finds refuge in playing with dollhouses made in Nuremberg before the toy factories were forced to produce weapons for the war.
5) Sadly, the cycle of anti-Semitism in Nuremberg stretches back for centuries before the Holocaust. A large population of Jewish people lived in this city in the thirteenth century until many were blamed and ultimately massacred for the Black Death pandemic that had spread across Europe. When they were welcomed back again to bolster the city's coffers, a Jewish quarter was founded and remained until the Jewish residents were expelled in 1498. It wasn't until the 1850s that the Jewish population began to increase again. Before World War II, more than 9,000 Jews lived in Nuremberg.
My time in this old city revealed both wonder at its beauty and heartache at what happened long ago. Vergangenheitsbewaaltigung is the word my German friends use to communicate the regret a generation faces from the decisions of those who've gone before them. It is a lament of sorts, even as this generation builds a foundation of hope for the future.
—
Share in the comments a historical era you'd like to learn more about and you'll be entered to win a copy of today's featured book. US mailing addresses only.
—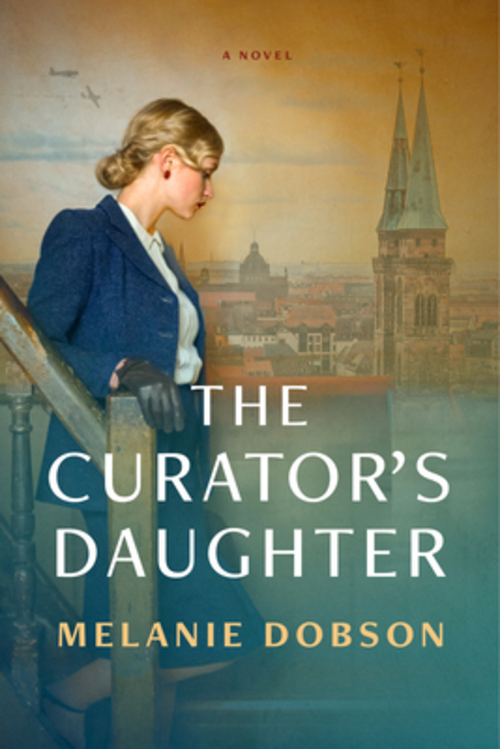 A young girl, kidnapped on the eve of World War II, changes the lives of a German archaeologist forced into the Nazi Party and–decades later–a researcher trying to overcome her own trauma.
1940. Hanna Tillich cherishes her work as an archaeologist for the Third Reich, searching for the Holy Grail and other artifacts to bolster evidence of a master Aryan race. But when she is reassigned to work as a museum curator in Nuremberg, then forced to marry an SS officer and adopt a young girl, Hanna begins to see behind the Nazi facade. A prayer labyrinth becomes a storehouse for Hanna's secrets, but as she comes to love Lilly as her own daughter, she fears that what she's hiding–and what she begins to uncover–could put them both in mortal danger.
Eighty years later, Ember Ellis is a Holocaust researcher intent on confronting hatred toward the Jewish people and other minorities. She reconnects with a former teacher on Martha's Vineyard after she learns that Mrs. Kiehl's mother once worked with the Nazi Ahnenerbe. And yet, Mrs. Kiehl describes her mother as "a friend to the Jewish people." Wondering how both could be true, Ember helps Mrs. Kiehl regain her fractured childhood memories of World War II while at the same time confronting the heartache of her own secret past–and the person who wants to silence Ember forever.
Historical [Tyndale House Publishers, On Sale: March 9, 2021, Hardcover / e-Book, ISBN: 9781496444165 / eISBN: 9781496444196]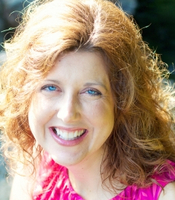 Melanie Dobson is the award-winning author of more than twenty historical romance, suspense, and time-slip novels. Melanie is the former corporate publicity manager at Focus on the Family and owner of the publicity firm Dobson Media Group. When she isn't writing, Melanie enjoys teaching both writing and public relations classes. Melanie and her husband, Jon, have two daughters and live near Portland, Oregon.