The title and story of my new novel was a gift. The wind of spirit—inspiration—whispering as I sipped tea in my favorite coffee shop, scribbling down ideas for my next book.
Outside the window stood an old tree, a weeping cedar with its sturdy branches and dangling leaves that ballooned like a giant umbrella over the people drinking coffee and tea below. In my mind's eye, I saw two German children—the best of friends—playing high among those branches. In a tree house. They were in danger, though at the time I didn't know what threatened them. I just knew the boy and girl had to run. And the girl would be lost along the way.
The story slipped between past and present, slowly unfolding on my paper. The boy and girl separated during the war. A man who spent a lifetime trying to keep his promise to find her. A British noblewoman who sympathized with Hitler and a tenacious journalist in London who can't resist a good story—a journalist with secrets of her own.
My research for this novel took me on a journey north of my home in Oregon to the misty San Juan Islands, across the Atlantic to tour the medieval Swiss fortress Château de Chillon, and then to visit the historic streets and heaths in London and the beautiful gardens and villages of Kent.
At London's National Archives, I read through a stack of recently released "spy files" as well as older documents about German espionage in the United Kingdom. Many Britons sympathized with Nazi Germany for a multitude of reasons, and I read account after account of men and women who either gathered information for Hitler or attempted to wreak havoc on England's facilities. There were handwritten letters from suspected spies; documents about microphotography, invisible ink, and secret codes; a worn file about a Nazi parachutist who became a double agent; and the transcriptions of interrogations from before and after the war.
Even though the threads of espionage stitched this novel together, my desire was not to expose those who betrayed their country—or those who came to a country bent on destruction—as much as to celebrate the redemption and resiliency of children removed or evacuated and sent to live in another place around the world. Those kids who have the opportunity to begin writing a new story.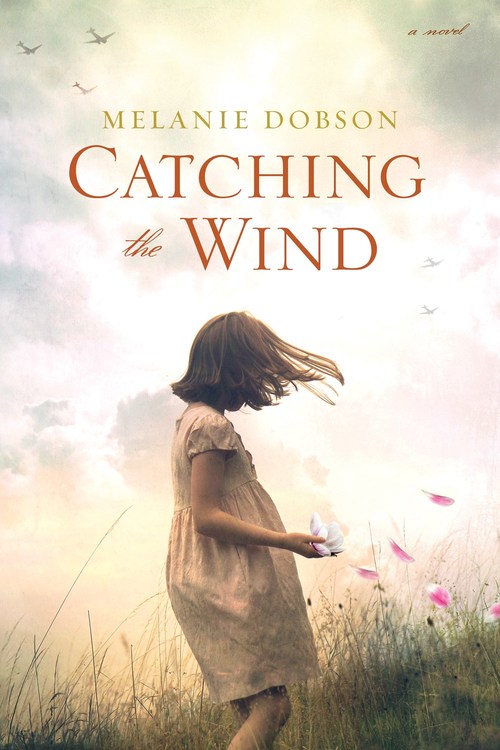 What happened to Brigitte Berthold?
That question has haunted Daniel Knight since he was thirteen, when he and ten-year-old Brigitte escaped the Gestapo agents who arrested both their parents. They survived a harrowing journey from Germany to England, only to be separated upon their arrival. Daniel vowed to find Brigitte after the war, a promise he has fought to fulfill for more than seventy years.
Now a wealthy old man, Daniel's final hope in finding Brigitte rests with Quenby Vaughn, an American journalist working in London. He believes Quenby's tenacity to find missing people and her personal investment in a related WWII espionage story will help her succeed where previous investigators have failed. Though Quenby is wrestling her own demons—and wary at the idea of teaming up with Daniel's lawyer, Lucas Hough—the lure of Brigitte's story is too much to resist. Together, Quenby and Lucas delve deep into the past, following a trail of deception, sacrifice, and healing that could change all of their futures.
Inspirational Mystery | Suspense [Tyndale House, On Sale: May 9, 2017, Hardcover / e-Book, ISBN: 9781496417282 / eISBN: 9781496417312]
Writing historical and time-slip fiction is really just an excuse for Melanie Dobson to explore ghost towns, interview fascinating people, and spend hours reading old books and journals.
Melanie is the award-winning author of fifteen historical romance, suspense, and contemporary novels. Three of her novels, Chateau of Secrets, The Silent Order and Love Finds You in Homestead, Iowa, have received Carol Awards, The Black Cloister was named the ForeWord Religious Fiction Book of the Year, and Love Finds You in Liberty, Indiana won best "Fiction of Indiana".
Melanie received her undergraduate degree in journalism from Liberty University and her master's degree in communication from Regent University. Prior to her writing career, she was the corporate publicity manager at Focus on the Family and the owner of Dobson Media Group.
Melanie met her husband, Jon, in Colorado Springs, but since they've been married, the Dobsons have relocated numerous times with Jon's work including stints in Virginia, Tennessee, North Carolina, Colorado, Berlin, and Southern California. Along with their two daughters, Karly and Kiki, they now enjoy their home in the Pacific Northwest. The entire Dobson family loves to travel and hike in both the mountains and along the cliffs above the Pacific, and they enjoy serving together with the orphan care ministry in their church.
When Melanie isn't writing or playing with her family, she enjoys teaching fiction writing, line dancing, and reading historical novels.