Hi! I'm Delancey Stewart – if you haven't met me before, I write contemporary romance. I've set my books in small towns, but most are set in big cities because I favor them in my real life. I'm a military spouse, so the last fifteen years of my life have pretty much been set in small towns no one's ever heard of, but prior to that I lived in Los Angeles, New York City and San Diego. And my last three books? So weird—they've been set in Los Angeles, New York and…you guessed it – San Diego!
WITHOUT WORDS comes out this month, and that's the one set in San Diego, which is less of a big city and more of a collection of little towns that each have really distinct personalities. The book is set in Ocean Beach, which is a funky little beach community with a weekly farmers' market, lots of unique shops and a huge pier that extends way out into the water. The first kiss in my book is set on that pier, but I'm not telling whether I've done any kissing out there myself… Okay, of course I have.
Here's that kiss from the book:
We passed the little bait and snack shop and stopped at the end of the pier, resting our hands on the thick railing, both of us looking down instinctively. The water glowed from the reflected sun, but it looked dark and dangerous beneath the gilded surface.

We stood silent for long moments, staring into the dark water. Something in me was reaching for her, but I swallowed it down, mentally gluing my hands to the railing. It was a rare thing for me, to find someone willing to just be with me. I wasn't going to screw it up by doing what my body was screaming at me to do. Turn to her. Take her in my arms. Press my mouth to hers. Drop to the pier and… Well, I wouldn't do that. Though I'd like to.

"Hey," Dani said, and my mind snapped back to the present. Out of the danger zone.

I tried not to think too hard about anything. About what I wanted. About what I couldn't have. About when she would walk away. What it would feel like to be away from her sunny gaze, her glowing halo.

Her eyes were cloudy and dark, and if I didn't know any better, I would've thought she was about to…

Kiss.

Me.

Damn.

My body took over. I couldn't have stopped it at that point if I'd wanted to. I leaned in and met her halfway, our mouths touching softly. Her lips were silken and smooth beneath mine, and the second we touched, the fire that had been glowing since I'd met her blazed into a screaming fury. I pulled her body into mine, one hand around the small of her back, the other digging into her hair. That wild hair. It was every bit as soft as I'd known it would be.

She molded her body against me, every one of her curves finding a part of my body to push, to tempt, to melt. I let my hands roam over her perfect hips, feel the solidity of her back. Her breasts crushed against my chest as my tongue met hers, and a tiny moan escaped from somewhere in her throat as I pulled her bottom lip into my mouth.

God, she's perfect.

The kiss, her body.

The fact that I hadn't been near a woman in over a year didn't help. But I had no doubt Dani would have felt every bit as incredible if I had met her before the accident. Girls like this didn't come along every day, and while she was in my arms, it actually felt like I might be able to keep her.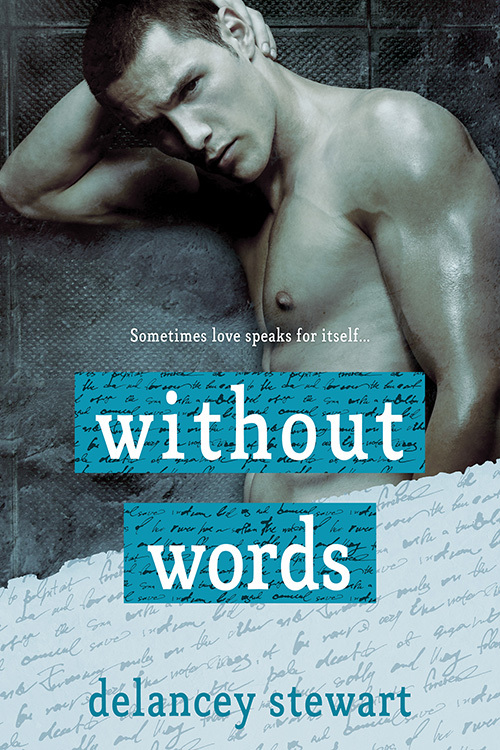 After an accident in the line of duty, firefighter Roberto DeRosa's life is turned upside down. His career fighting fires is over, and he's left with an uncertain future and an injury that makes communicating difficult for him. The only time words flow easily is when they're lyrics and he has a guitar in his hands. Talking to women is definitely out, especially if they have bright blue eyes that seem to see right into his soul.
Dani Hodge is on the brink of realizing her dream of opening a small combination wine and book store in San Diego's funky Ocean Beach neighborhood. But before she can open the doors, there's work to be done, more work than she can do herself.
When the tattooed guy who completely ignored her at a bar walks by and offers her a hand wrangling a tile saw, Dani can't afford to say no—and why would she say no to Mr. Strong and Silent when his stare conveys more than words could?
Romance Contemporary [Entangled Select, On Sale: May 22, 2017, e-Book, ISBN: 9781633759404 / eISBN: 9781633759404]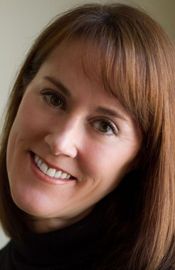 Delancey Stewart writes contemporary romance from her home outside Washington D.C. In a house populated by two tiny pirates and one full-sized Marine aviator, inspiration for her heroes is never hard to find—though quiet time to write often is!