Today, Fresh Fiction Editorial Manager Danielle Dresser chats with bestselling author Melinda Leigh about the latest book in her popular Morgan Dane Series, SECRETS NEVER DIE!
Your Morgan Dane mystery series is long-running. For new readers, tell us a little bit about the series, and what inspired the creation of Morgan.
Morgan was originally a secondary character in my Scarlet Falls Series. By the time I had finished writing Seconds to Live, she wanted her own story. I had been wanting to write a continuing character series for a while, and Morgan seemed perfect. She was already a complex character. I'd given her a deep backstory that begged for further development.

What are the pros and cons of writing about Defense Attorney Morgan and PI Lance Kruger now that they are in an established relationship?
After writing a dozen traditional romantic suspense novels, I was ready for a fresh challenge with the Morgan Dane Series. I enjoyed writing a continuing character series much more than I expected. In a traditional romance novel, the couple must achieve their happily ever after by the end of the book. Slowing down the romance to a pace that felt more organic meant I never felt rushed to conclude Morgan and Lance's story. I could focus on the mystery thriller plot and let the romantic plot simmer. One of the cons is that the romance reader must be willing to stay with the series to see the romantic conflicts resolved. But a very strong pro is the larger payoff at the end of the series.
I am always so curious about writers' processes, especially suspense authors. How do you develop your plotlines, while keeping characters, story, and the mystery all in mind?
My characters and plots never leave my mind. Whatever book I am working on is in my head almost nonstop until it's finished. This allows me to keep track of the many working parts of the novel, but it also contributes to chronic insomnia.
With such a heavy subject matter, what do you do to unwind while writing your books?
My dogs and my husband keep me (mostly) sane. We are also lucky to live on the coast in Florida. There's nothing better to clear my head than a long walk on the beach. Lately, I've been re-watching Game of Thrones in preparation for the final season. But no matter what I do, I am not easy to live with during the month leading up to my deadline. The book becomes all-consuming. My husband slips into my office, leaves chocolate, and carefully backs away. It's also his job to make sure I eat and shower and to keep the house stocked with the essentials: Coffee, ice cream, and wine.
I love all of your pet photos on social media! Can you tell us more about your four-legged friends?
We have two rescue dogs, Bandit and Ladybug. Bandit is a feisty spaniel/dachshund mix we rescued about ten years ago. He can usually be found within three feet of my husband. Last summer, we lost our rescue bulldog mix, Roxy, to a probable heart attack. She had been heartworm positive when we adopted her. We treated her, but those nasty worms can leave permanent damage. My husband and I were devastated, but what we didn't expect was how inconsolable Bandit was. Within a few weeks, we began searching for a new companion for him. After a few unsuccessful trials, we found Ladybug at a local rescue. She is a pointer/American bulldog mix with the loveliest disposition. Bandit bonded with her almost immediately. As everyone who follows me on social media knows, Ladybug rarely lets me out of her sight. She is almost always plastered to my side, even when I'm trying to exercise.
What's next for you?
I am very excited to be starting a brand-new series. As Morgan Dane readers already know, the sheriff's department of fictional Randolph County has been plagued with corruption, leaving the position of sheriff vacant. Enter homicide detective Bree Taggert!  
Rapid Fire Random Questions
Favorite candy: chocolate with salted caramel
Favorite way to be kind to yourself: a massage
Best compliment you recently gave to someone: I loved your book!
Favorite flower: Peony
Random interesting fact you like to tell people: I kill people for a living. 😉
Best vacation you've ever taken: 10 days in Italy.  
Earliest celebrity crush: Shaun Cassidy
Cake or pie: Yes
Last book you read that you really LOVED: Educated by Tara Westover
You have a totally free afternoon – no deadlines, no obligations, no Twitter notifications! What do you do?:  Go to Disney World!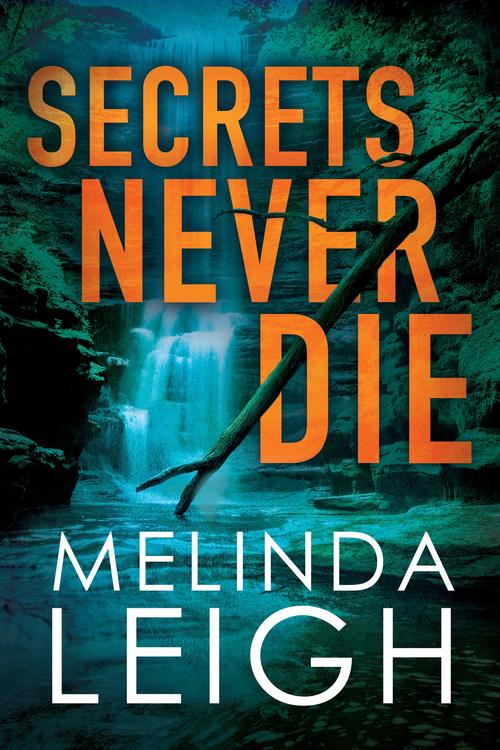 The #1 Amazon Charts bestselling series continues as Morgan Dane and PI Lance Kruger fight for the innocence of a young murder suspect—if only they could find him.
When a retired sheriff's deputy is shot to death in his home, his troubled teenage stepson, Evan, becomes the prime suspect. Even more incriminating, the boy disappeared from the scene of the crime.
Desperate to find her son, Evan's mother begs PI Lance Kruger for help. She knows her son is innocent. Kruger and defense attorney Morgan Dane want to believe that too, but the evidence against the boy is damning. Just as the trail goes cold, another deputy vanishes. His shocking connection to Evan's stepfather throws the investigation into chaos as Lance and Morgan fear the worst…that Evan is the killer's new target.
With so many secrets to unravel, will Lance and Morgan find him before it's too late?
Romance Suspense [Montlake Romance, On Sale: March 19, 2019, Trade Size / e-Book, ISBN: 9781542040181 / ]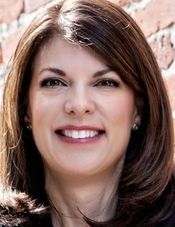 Melinda Leigh abandoned her career in banking to raise her kids and never looked back. She started writing as a hobby and became addicted to creating characters and stories. Her debut novel, She Can Run, was a #1 Kindle bestseller in Romantic Suspense, a 2011 Best Book Finalist (the Romance Reviews), and a nominee for the 2012 International Thriller Award for Best First Book. She is also a three-time Daphne du Maurier Award finalist and the winner of the Golden Leaf Award.
When she isn't writing, Melinda is an avid martial artist and holds a second-degree black belt in Kenpo karate. She lives in a messy house with her husband, two teenagers, a couple of dogs, and two rescue cats.