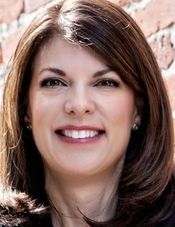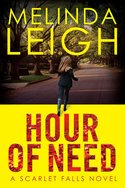 In my new romantic suspense HOUR OF NEED, Major Grant Barrett returns home from Afghanistan after the murders of his brother and sister-in-law to find that his infant niece and young nephew have been placed in foster care. Grant is thrust into parenting with no preparation for the role. Thankfully, he has a sexy neighbor and her family to help him. But when romance begins to form between Grant and Ellie, they find themselves juggling the chaos and demands that come with family life.
How do they manage to find a second alone? To begin, they embrace the help of family. Ellie's teen daughter loves to spend time with Grant's nephew, and her grandmother bakes a mean casserole. Even Grant's sister, a corporate attorney with less experience than Grant with kids, can learn to feed a baby, even if the learning process is comical.
I have a houseful of kids and pets and chaos, and let's face it: The most difficult thing about raising kids is finding the time to keep your relationship strong.
Here are my tips for finding time for romance, learned over twenty years of marriage, kids, and chaos.
1. Teenagers are often great with young children and make great babysitters. On the outside edge of childhood, teens often have more patience than adults, and they still remember how to play. Hire one today!
2. Take help wherever you can get it and don't be too fussy. Who cares if Grandma puts the kids to bed an hour late or lets them have an extra cookie? Let go of your inner control freak and get out of the house.
3. Embrace casseroles and slow cooker recipes. Meals don't have to be gourmet to be tasty. Sometimes edible is all you can hope for.
4. Keep your sense of humor. You're going to need it, and laughter is sexy.
5. Don't let romance be sidetracked by household chores. No one ever died from wearing wrinkled or mismatched clothes. Kids are often healthier when raised with some dirt and germs. (That's my story and I'm sticking to it.) A messy house is a sign that fun happened.
6. Master the quickie. Ten minutes of sex is better than none, and frankly, sometimes you'll be lucky to get ten minutes.
7. Stress is the opposite of romance. Don't sweat the small stuff. Perfection is boring. I promise, if little Johnny doesn't finish his coloring homework for kindergarten, it won't go on his permanent record.
8. Romantic gestures can be small. A kiss or hug only takes a few seconds. Strive for some physical contact every day.
9. Intimacy doesn't have to lead to sex. Babies and young children are exhausting. It's OK to crave a nap more than sex. Take that nap together.
10. Don't forget to say, "I love you." Sure, your spouse might know you do, but saying the words is important.
About HOUR OF NEED
While fighting in Afghanistan, Major Grant Barrett receives devastating news: his brother and sister-in-law have been murdered in Scarlet Falls, the sleepy suburb of Grant's youth. Emotionally scarred from war, the career soldier returns home on emergency leave to temporarily care for his orphaned nephew and niece. But when someone tries to kidnap the kids and their teenage babysitter, Grant knows it's not a random act . . . and neither were the murders.
Already devastated by her neighbors' violent deaths, Ellie Ross is shattered by the attempted abduction of her teenage daughter so she desperately turns to Grant for help. As they navigate a deadly search for the truth, they struggle with growing feelings for each other and Grant's impending return to deployment.
But time is running out. The killer is growing bolder by the hour, and Ellie and Grant must find him before the children become his next victims.
About Melinda Leigh
Melinda Leigh abandoned her career in banking to raise her children. She started writing as a hobby, but soon found her true calling creating characters and stories. She has won numerous writing awards for her paranormal romance and romantic suspense fiction. Her debut novel, SHE CAN RUN, was a #1 bestseller in Kindle Romantic Suspense, a 2011 Best Book Finalist in The Romance Reviews, and a nominee for the 2012 International Thriller Award for Best First Book. A 2013 and 2014 Daphne du Maurier Award finalist, Melinda holds a second-degree black belt in Kenpo karate and teaches women's self-defense. She lives with her husband, two teenagers, a couple of dogs, and two rescued cats.