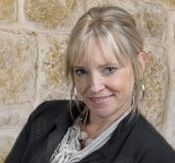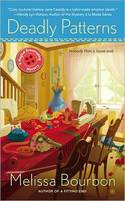 Okay, no, that's not what Christmas means to me, but when I think of the holidays, I definitely think of food.  Cookies, sausage bread, soup, tamales, posole, caramel apples, Brad Pitt's mother's egg bake (yes, that's what it's called… I found the recipe years ago in a magazine.  It is, apparently, one of Brad's favorite dishes, and we still use this basic recipe every year), and, wait for it…
Caramel Corn.
Sweet goodness.  Crunchy goodness.
There's just nothing better than this awesome treat, better still because I've had the recipe now for, yikes, 30 years!  I first learned to make it when I was in high school home ec class.  Yes, back when there still was high school home ec.
It was good then, and it's good now.  And we make it every year, give mountains of it away to friends, and basically just gorge.
And we love every minute of it.
The best part is that it's so super easy to make.
Pop about 8 cups of plain old popcorn.
In a pot, melt 1 stick of butter ( ½ cup ).  Add 1 cup of brown sugar and ¼ cup of light corn syrup.  Next, add ½  tsp vanilla, ½  tsp salt, and ½  tsp baking powder.  Cook, stirring, until mixture becomes light and fluffy.
Pour over the popcorn and mix it well.  Bake at 200 degrees for about 45 minutes, stirring halfway through baking time.
That's all there is to it!  It's the tastiest treat, and I bet it will become a family favorite!
To celebrate the season, I'm giving away a copy of DEADLY PATTERNS, a holiday-themed Magical Dressmaking Mystery!  Just weigh in here by giving us your all-time favorite holiday treat and you'll be entered to win!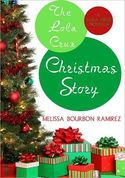 THE LOLA CRUZ CHRISTMAS STORY, a short Lola Cruz mystery novella, is free on Kindle, Nook, and everywhere books are sold!  My gift to readers 🙂
Happy holidays, everyone!
To comment on Melissa Bourbon Ramirez's blog please click here.