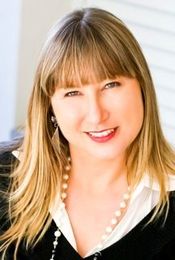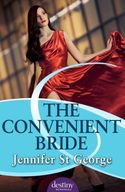 One of my favourite movies is Four Weddings and a Funeral.  It's a fun movie because, as viewers, we are able to attend so many weddings and I love weddings.  I love the beautiful outfits, the gorgeous flowers, the speeches and of course, significance of the ceremony. But when the bride enters the church and looks down the aisle at her husband to be I always cry.  My favourite moment every time.
Stupidly, I didn't remember this for my own wedding. When I walked through the church door the tears began to rain down and there wasn't a tissue in sight.  At least my flowers were well watered.
My strong, brave heroine Sienna in THE CONVENIENT BRIDE doesn't dream about being married, but if she were to do so, she'd definitely wear her mother's wedding dress. Her mother has died and wearing her dress on that special day, would make Sienna feel as though her mother were close by.  Each year on the day of her mother's death, she holds that precious garment and remembers her hard-working, feisty Italian mother. Then, she carefully wraps it up, stores it and returns to running the family hotel in her mother's place.
But in Antonio's marriage of convenience, he wants everything on his terms. So will Sienna wear her mother's dress on the big day?
I would love to hear people's stories of special things done for their wedding day (or a friend's).  I wore my mother's pearls and the wedding was held in my home city although I had lived overseas for a long time. One commenter will receive a copy of The Convenient Bride.
Sienna De Luca will do anything to save her family's hotel, and ruthless Italian businessman Antonio Moretti knows it. With problems of his own, he proposes a marriage of convenience and plans to use Sienna to secure his next business deal. But things don't go quite according to plan.
In keeping with her part of the bargain, Sienna travels to Venice to be with Antonio, who introduces her to a life of great luxury and opulence. As befits the fiancée of the famous Antonio Moretti, Sienna is given a new wardrobe of designer gowns and outfits and instructed exactly how to behave when out in public. But after thinking he can manipulate her at will, Antonio begins to realize he has seriously underestimated Sienna, her intelligence, her skills, her courage – and her beauty. Unexpectedly, Sienna gets too close and when she discovers his dark secret, Antonio's perfectly planned life begins to unravel.
Buy links for THE CONVENIENT BRIDE
Destiny Romance | Amazon | iTunes
To comment on Jennifer St George's blog please click here.