THE UNCROSSING is a retelling of Rapunzel with contemporary, queer interpretations of the classic tropey characters from curse-driven fairy tales. Prince Charming-type guys, prone to chasing after girls who are trapped, silent, or literally comatose (come on, man), have not traditionally been awesome at consent. So I knew my Prince Charming for this story, set in a contemporary fantasy world, would be careful with consent. He would be aware of boundaries and navigate them in a way that would feel normal, integrated into the story, but still deeply important to him.
And maybe even sexy. Sexiness in YA—not just sexual content, but specifically sexual content that's appealing and aspirational—is a tricky topic, intricately interwoven with our convictions and personal boundaries. For me, I want to make sure that relevant issues of safety and consent are always prominent, and that swoony moods imbue those conversations and moments. Affirmative consent is sexy!
Of course, when we say "consent is sexy," we mean that consent is a minimum requirement for sexiness. Even if the conversation is awkward, or asking for permission leads to a painful rejection—in other words, even when the process of establishing consent isn't particularly sexy—it's still necessary. Without working through these moments, characters can't establish the base they need to have truly connected, meaningful sexual encounters. In YA in particular, the romance isn't just aspirational—it's certainly great to show fun, inspiring relationships, but we want to honor the awkward and the painful, too. Mistakes and failures lead characters to growth and help readers understand what kind of world they want to create.
Establishing consent is an ongoing process, not a one-time question and answer. Over the course of a novel, there are lots of opportunities to explore different facets, to watch the conversations go better and worse—or from "just okay" to "really great."
One of my personal favorite conversations in THE UNCROSSING is not actually between the main characters, but earlier, with a character destined to become an ex. I tried to render the hollowness of a relationship that both characters are basically fine with but neither really wants, the awkwardness of that poor connection, to make a contrast to the other, deeper relationships in the story.
Without at all minimizing the importance of traditionally no-means-no consent, I also wanted to show how truly enthusiastic consent is about striving for something better and higher than "not technically illegal" in our relationships. Enthusiastic consent is the foundation of a warm, equal relationship.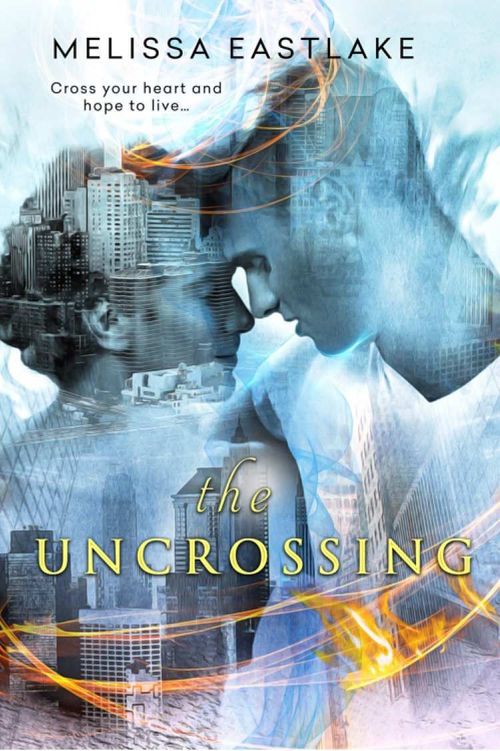 Cross your heart and hope to live…
Luke can uncross almost any curse—they unravel themselves for him like no one else. So working for the Kovrovs, one of the families controlling all the magic in New York, is exciting and dangerous, especially when he encounters the first curse he can't break. And it involves Jeremy, the beloved, sheltered prince of the Kovrov family—the one boy he absolutely shouldn't be falling for.
Jeremy's been in love with cocky, talented Luke since they were kids. But from their first kiss, something's missing. Jeremy's family keeps generations of deadly secrets, forcing him to choose between love and loyalty. As Luke fights to break the curse, a magical, citywide war starts crackling, and it's tied to Jeremy.
This might be the one curse Luke can't uncross. If true love's kiss fails, what's left for him and Jeremy?
Fantasy Urban | Young Adult Fantasy [Entangled Teen, On Sale: October 2, 2017, Paperback / e-Book, ISBN: 9781976362897 / eISBN: 9781640633537]

Can forbidden love break the curse?
Melissa Eastlake's debut novel, The Uncrossing, is coming in 2017 from Entangled Teen. She's a 2017 Lambda Literary Fellow and studied creative writing at Hollins University.
She lives in Athens, Georgia with her partner and their dogs.