I'm often asked where my book ideas come from and, quite honestly, they come from too many sources to list. I'm one of those people who can imagine almost any situation as a novel. And I really do believe that every person walking the planet has a unique and interesting story . . . if you dig deeply enough. Consequently, I doubt I'll ever run out of material to write about. And since I plan to keep writing until I'm, say, a hundred, I should have sufficient inspiration to keep me going.
Speaking of growing old, the story idea of Courting Mr. Emerson was inspired by the simple fact that we are all aging. It's simply a fact of life. As a 'baby-boomer,' I'm constantly confronted with this news via obnoxious email ads for anti-aging products like hearing aids or granny-diapers. I also get unwanted letters from AARP and a multitude of other "gentle" reminders that seem determined to remind me that I'm "of a certain age." Not to mention some aches and pains I didn't have twenty years ago. So, okay, I get the hint already.
As a result, I sometimes find myself observing other aging "baby-boomers." I probably tell myself that I'm just collecting information for books – you know, doing character studies. But in all truthfulness, I'm probably trying to figure out this whole "getting older" thing for myself. It's like uncharted territory. And, living in a town full of retired folks, it's not hard to people-watch the over-sixties crowd. And sometimes it's pretty interesting.
One thing that's become quite obvious is that we all age differently. Some of us seem to be in complete denial of aging. We imagine we're still "young for our years." We refuse to give up yoga pants, uncomfortable shoes, youthful hairstyles, late nights, or even our careers. Even if we look silly riding our bright red bicycle through town, with long ponytail flying in the wind, we still do it. I can personally admit to this one.
Then there are also some of us who simply accept the aging process – perhaps even welcome it. Hair turns silver, wrinkles are a badge of honor, and complaints about arthritis are genuine and heartfelt. These folks are quick to describe their latest hip replacement surgery. They don't hide the fact they're getting social security retirement or that they go to bed with the chickens – and get up multiple times in the night to use the bathroom. Admittedly, and thankfully, I'm not quite there yet.
There are also some folks who seem resigned to aging. They retire from their jobs and retire to their easy chairs, content to watch life pass them by. Or perhaps they've been doing that all along. But sometimes they seem like a person with the proverbial 'one foot in the grave.' For them, I feel sad. And this would accurately describe one of the characters in my latest novel, Courting Mr. Emerson.
George Emerson seems to have given up when he's confronted by a woman on the opposite side of the 'aging spectrum.' Naturally, their two worlds collide. Willow West fully embraces life, imagines herself youthful, and lives each day to the max. Meanwhile, George seems destined to shut down. Such an unlikely pair… can opposites really attract?
Interestingly, I saw parts of myself in both these characters. Oh, I relate much more to Willow than poor old George. But I get them both. And my empathy for George was real. And, as a writer 'of a certain age,' it was fun to write a lighthearted story about people who were older than the usual characters you find in a romantic novel. And I hope that I handled their stories in the same way that I hope to age myself…  graciously. Since aging is just part of life – why not do it with grace.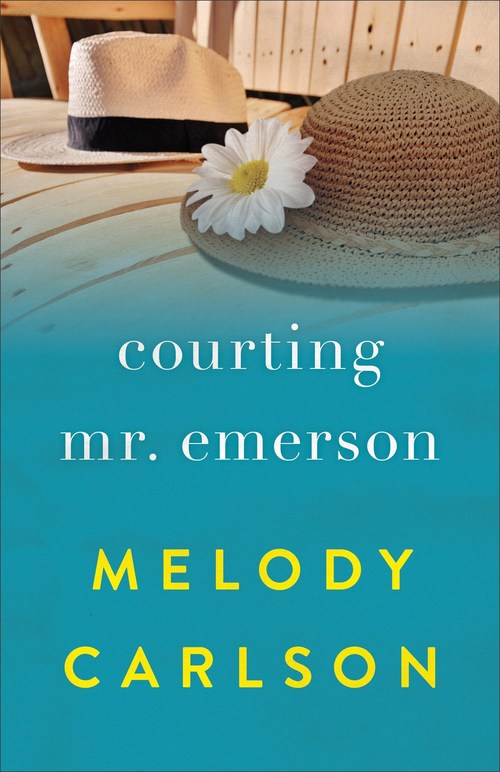 When the fun-loving and spontaneous artist Willow West meets buttoned-up, retired English teacher George Emerson, it's not exactly love at first sight. Though she does find the obsessive-compulsive man intriguing. Making it her mission to get him to loosen up and embrace life, she embarks on what seems like a lost cause–and finds herself falling for him in the process.
A confirmed bachelor, George vacillates between irritation and attraction whenever Willow is around–which to him seems like all too often. He's not interested in expanding his horizons or making new friends; it just hurts too much when you lose them.
But as the summer progresses, George feels his defenses crumbling. The question is, will his change of heart be too late for Willow?
With her signature heart and touches of humor, fan favorite Melody Carlson pens a story of two delightfully eccentric characters who get a second chance at life and love.
Inspirational | Romance Contemporary [Revell, On Sale: March 5, 2019, Paperback / e-Book, ISBN: 9780800735272 / eISBN: 9781493416479]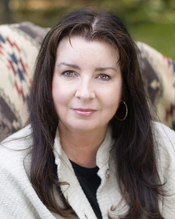 Melody Carlson is the award-winning author of over two hundred books with combined sales of more than six million. She is the author of several books, including the bestselling The Christmas Bus, The Christmas Dog, Christmas at Harrington's, The Christmas Cat, The Christmas Joy Ride, and The Christmas Angel Project. She received a Romantic Times Career Achievement Award in the inspirational market for her many books, including the Diary of a Teenage Girl series and Finding Alice. She and her husband live in central Oregon.