In my recent release, Of Fire and Lions, I explore the biblical story of Daniel, who was exiled to Babylon. Remember the guy thrown into the lions' den who escaped unharmed? Because the Hebrew Bible usually records only male descendants and Daniel has no recorded offspring, this novel gives Daniel only daughters. Five, actually; and a significant part of the story involves his fictional wife's strained relationship with them.
Why add a seemingly insignificant conflict when the story already includes Daniel saved from lions, three men's escape from a fiery execution, a king's transformation into a beast, and a wealthy nobleman's rescue of a lovely woman from a degrading priesthood?
Because the emotional struggle between a mother or daughter affects about half the women I meet—and I have two daughters of my own.
The moment they slipped squalling from my body, they've been a conundrum. They're like yin and yang. Black and white. Completely opposite yet best friends. But it hasn't always been that way…
At first, daughters seem a kaleidoscope of colors—impossible to sort out for a young mom. "Why is she crying? Why won't she sleep? My daughter won't share—will she ever have friends? She did WHAT to the other child?"
And then she becomes a teen and our colors turn red—angry and embarrassing. They hate us because they need us, yet we adore them despite the struggle. Humbling us with their vulnerability; they humiliate us with their behavior.
Then comes college, and red turns blue. They soar on wings in cloudless skies while we cry buckets and wonder, What do I do in this empty nest? At this age comes independence, and with independence comes careers and maybe marriage.
That's when it happened to my girls—somewhere between high school and the wedding dress—they became as different as black and white. Not just the opposite of each other but vastly changed from the little ones I taught and teens I fought. They'd become women I no longer knew but who I desperately wanted to call friends.
So, what did I do?
I turned to the woman I'd hated when I was a teen, tolerated while in college, clung to when a newlywed, and held like a lifeline during my young-mom years.
Yes, my own mother was the black to my white, opposite in so many ways, and yet my best friend. Always available, she knew when silence was best or counsel was needed. She modeled friendship with my girls as our own friendship grew year by year.
Today, my girls are competent mamas, and my mama now needs me. No longer black and white, our reminiscing is like a box of 64-Crayolas, the laughter and tears every shade of the rainbow. My girls call her too, soaking in knowledge and memories, reminding Grandma she's irreplaceable. Every mom needs to hear it. Every daughter should say it. No matter the history, despite the quirks, the bond of women through generations is precious.
I hope you'll tuck away these colorful Mother's Day lessons:
Kaleidoscope – Moms of little ones, accept your daughter's imperfections. Train with consistency; love unconditionally.

Red – Moms of teens, realize your girls don't

want

to need you, but they do—and it's frustrating to them. Encourage independence with boundaries and grace.

Blue – Moms of college-aged/post-college, cut those apron strings; get to know them as friends. Don't enable. Let them fail. Cheer them on to independence.

Black & White – Opposite personalities from all generation, cultivate great friendships and let one's weak area complement the another's strengths.

64 Crayola – Moms/Daughters/Grand-daughters, appreciate each other. Revel in the good memories. Make new ones. Gain wisdom from elders still alive to give it.
My new release, Of Fire and Lions, paints with broad strokes the mother/daughter relationship of Daniel's fictional wife, Belili, and the guilt she feels over lost opportunities. Her daughters feel cheated by a mother who seems emotionally distant and uncaring. The resolve isn't fluffy clouds and lollipops but rather a real-life experience of women's complex emotions.
I hope you'll enter to win a free copy (one winner; if U.S. winner chosen, he/she receives choice of digital or paperback; international winner in qualifying country receives egift card equal to book value). Please visit http://www.mesuandrews.com/ to order free bookmarks, download Bible studies or group discussion questions.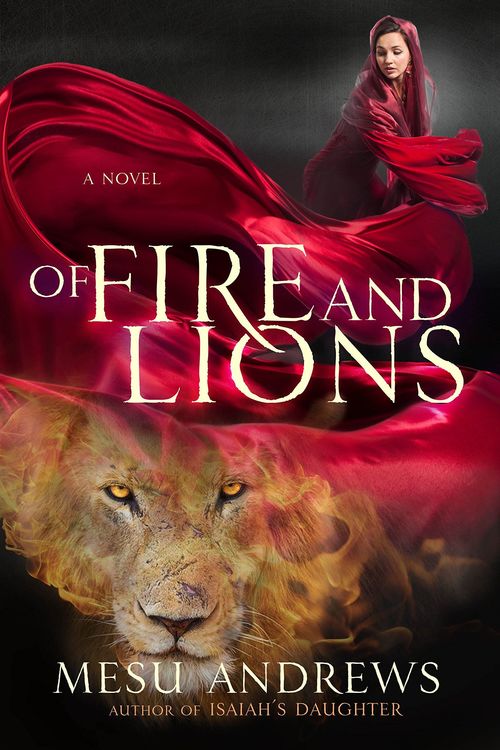 The Old Testament book of Daniel comes to life in this novel for readers of Lynn Austin's Chronicles of the Kings series or Francine Rivers' Mark of the Lion series.
Survival. A Hebrew girl first tasted it when she escaped death nearly seventy years ago as the Babylonians ransacked Jerusalem and took their finest as captives. She thought she'd perfected in the many years amongst the Magoi and the idol worshippers, pretending with all the others in King Nebuchadnezzar's court.
Now, as Daniel's wife and a septuagenarian matriarch, Belili thinks she's safe and she can live out her days in Babylon without fear–until the night Daniel is escorted to Belshazzar's palace to interpret mysterious handwriting on a wall. The Persian Army invades, and Bellili's tightly-wound secrets unfurl with the arrival of the conquering army. What will the reign of Darius mean for Daniel, a man who prays to Yahweh alone?
Ultimately, Yahweh's sovereign hand guides Jerusalem's captives, and the frightened Hebrew girl is transformed into a confident woman, who realizes her need of the God who conquers both fire and lions.
Inspirational Romance | Historical [Waterbrook, On Sale: March 5, 2019, Paperback / e-Book, ISBN: 9780735291867 / eISBN: 9780735291874]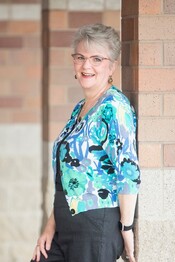 Mesu Andrews' deep understanding of and love for God's Word brings the biblical world alive for her readers. Her first novel, Love Amid the Ashes won the
2012 ECPA Book of the Year for a Debut Author. Her three subsequent novels, Love's
Sacred Song, Love in a Broken Vessel, and In the Shadow of Jezebel all released to great reader enthusiasm. Mesu lives in the Pacific Northwest with her husband Roy.