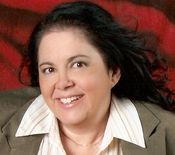 I'm always interested in how what we read changes how we think about things. Unfortunately for my hero in A DUKE FOR ALL SEASONS, he's been reading the wrong sort of book. It's called A Gentleman's Guide to Keeping a Mistress and even though he has four different mistresses a year, Sebastian hasn't found happiness following the guide's precepts.
At the beginning of every chapter of A DUKE FOR ALL SEASONS, I start with an excerpt from A Gentleman's Guide. It gives you an idea of what's been rolling around in Sebastian's noggin.
I warn you, each statement is more outrageously chauvinistic than the last.
Chapter One
"A woman, like a blooded hound or fine steed, has a finite period of usefulness. When that time has run its course, a prudent man divests himself of the asset without regret."
Chapter Two
"Under no circumstances should a gentleman involve himself with a woman who has entanglements of a sort that might diminish his enjoyment of her."
Chapter Three
"Selecting a mistress involves more than finding a pleasing bed companion. A gentleman must be sure the woman is an ornament to his arm and a credit to his reputation as a man of discriminating taste."
Chapter Four
"The first physical encounter with a prospective mistress sets the tone for all future interludes. A wise man makes his expectations clear."
Chapter Five
"A perfect mistress has no interests beyond her protector. If she does, a gentleman would do well to consider carefully whether she is worth protecting."
Chapter Six
"If a prospective mistress presents troubling aspects, end the association at once. If a gentleman wishes a life filled with complications, he should seek a wife."
I'm sorry to say, the wisdom offered by the guide goes downhill from here. Because he follows advice like this, it's easy to see why Sebastian is has trouble with women.
Of course, there is no real Gentleman's Guide to Keeping a Mistress. I fear I made it up, but if such a book did exist, we might have to make an exception and reinstitute bookburning just for this offensive little tome. However, let me assure you that Sebastian learns to think about women differently after he meets Arabella St. George.
So here are a couple questions for you to answer for a chance to win IMPROPER GENTLEMEN, my latest Brava anthology. Pick either one or make up one to ask me!
1. Which quote from A Gentleman's Guide to Keeping a Mistress do you find most irritating and why?
2. Has there been a book that changed how you thought about love or some other important aspect of your life? What was it and how did it affect you?
Good luck in the drawing for IMPROPER GENTLEMEN. Hope you'll also enjoy A DUKE FOR ALL SEASONS, now only 99 cents! (Available only on Kindle)
Find Mia on: Facebook and Twitter and at MiaMarlowe.com
Comment for a chance to win a signed copy of Mia Marlowe's IMPROPER GENTLEMEN!
To comment on Mia Marlowe's blog please click here.