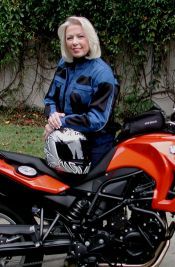 Did you find your SOULMATE?  Do you know how to look for him?
According to Plato, at one time, humans had two heads, four arms and four legs.  If that wasn't scary enough these humans supposedly had great power. So great that Zeus and the other gods feared their strength.  The next thing everyone knew, those humans had a plan to climb to heaven so they could take over.
That got everyone's togas in a wad.  Zeus told his buddies not to worry, that he had everything under control, which was why he was Zeus after all.  He'd cut all the humans in half to weaken them and on top of that he'd just doubled the number of humans who could worship them.  The gods loved this and gave Zeus kudos for solving their dilemma, but the humans weren't happy at all.  They felt empty and confused, wandering around trying to find their way.  In a moment of compassion, Zeus decided that every human could have sex with their other half, which would allow them a chance to feel one, and whole, again in that intimate moment.
Since that day, we've all been hunting our other halves – our soulmates.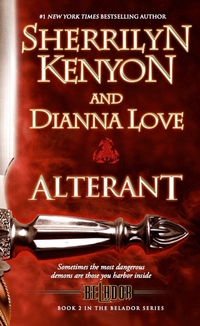 I'm fortunate in that I did find my other half and have been very happily married for many years.  Evalle Kincaid hasn't been so lucky, but then she's an Alterant, so the chance of finding her other half is slim…and dangerous since she's part Belador and part Unknown.  But she's met a couple of men in Atlanta who have their eyes on her and are trying to show her there's a lot more to life than hunting demons, trolls and other scary beings.
In the latest Belador story, ALTERANT, Evalle juggles her personal life while trying to protect Atlanta from a deadly invasion.   One of the men making her happy crazy– and sometimes just plain crazy–is Storm, a Skinwalker who can shift into a black panther.  Another one is Isak Nyght, who leads a black ops group called the Nyght Raiders, and has been known to kidnap her for dinner.  But neither of those men will be able to help Evalle when she's faced with the choice ahead of her.
Evalle must hunt her own kind…or die with them.
She has one chance to clear the cloud of suspicion hanging over her…for good. All she has to do is recapture the escapees. But deals with gods and goddesses are tricky at best, and now the lives of all Beladors, and the safety of innocent humans, rides on Evalle's success. The only person she can ask for help wants to see her dead.
If you enjoy paranormal with adventure, you'll have fun with the Belador series.
You can read an excerpt of ALTERANT (Pocket/September 27, 2011) and get a FREE Belador short story download (50 pages) when you visit www.AuthorDiannaLove.com.
For the free short story, just click on the link for FIRE BOUND.
In FIRE BOUND, A dangerous creature is on the loose. Evalle, Tzader and Quinn take a VIPER team just outside of Atlanta for a sting operation that takes a deadly turn. Killing the half-human creature would be possible, but national security is on the line until the team can discover who created the monster, and whether more like it are waiting in the wings to be unleashed on the human world. The op goes bad with Beladors in the middle of it, and nothing turns out as expected, least of all for Evalle.
***There is nonstop action in ALTERANT, and each perilous episode ups your fascination with the Belador world… When Sherrilyn Kenyon and Dianna Love collaborate on a book, the result is always spellbinding .~~Amelia Richard, SingleTitle.com