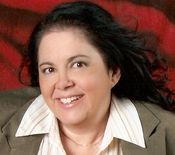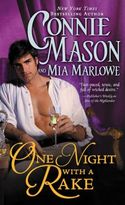 There was a time when an author's only job was to turn out marketable, respectably error-free manuscripts. At least, that's what they tell me. It may well be an urban myth. Since I was first published in 2006, writers have been expected to wear many hats—publicity maven, internet guru, webmistress, public speaker, Facebook queen and Twitter magnet. Don't get me started on Pinterest. It should come with a warning to writers who are easily seduced by time-sucks that "Here there be monsters."
Some my author friends have assistants to help them with such things as promo and posting on social networks. One writer I know pays someone to do her research and another has an assistant who specializes in plotting. While I'd never outsource research or plotting, I have to admit it would be a luxury to have someone to deal with the less writerly aspects of my job. However, my writing assistants are incapable of helping me with those things. You see, typing in a tweet requires opposable thumbs. And an IQ higher than 15.
My writing assistants are my two dogs—Mack and Harry. They are a pair of puppy mill rejects who found their way into our family, after having been virtually tossed away. Someone else's loss was our gain. While they are dear little boys, they aren't much use online.
They do, however, help me write.
"How?" I hear you asking.
When I settle into my writing chair each day with my laptop, Harry and Mack snug in beside me. And if I'm late at getting to work, Harry has been known to come get me and try to shepherd me to the chair. For active little dogs they've shown a remarkable ability to lie perfectly still for hours at a time. Yet, being dogs, they do require walks at regular intervals, which insures I get a chance to stretch my legs too. You'd be amazed at how many scenes I've worked out in my head while the boys and I do "squirrel patrol" in the park around our building.
Dogs are the most uncritical of writing assistants. They never look at me strangely when I read my work aloud. They don't care if I play the same movie soundtrack every day for hours… for months at a time. They've never once chided me for failing to change out of my jammies and into something resembling street clothes. If the laundry hamper runneth over, my dogs will never complain.
Someday, I may have a real human assistant to take care of some of the details associated with my career, but for now, Mack and Harry will do just fine.
How about you? Do you have a pet who improves the quality of your life? I'd love to hear about them. One commenter will win WAKING UP WITH A RAKE, Book 1 in the Regency Rakes series. US / Canada addresses only.
For King and Country, Three Notorious Rakes Will Put All Their Seductive Skills to Work.
After All, The Fate of England's Monarchy is in Their Hands.
Since the death of his fiancée, Nathaniel Colton's polished boots have rested beneath the beds of countless wayward wives and widows of the ton. He's careful to leave each lady smiling, and equally careful to guard his heart. So seducing Lady Georgette should pose no problem. But the beautiful reformist is no easy conquest, and Nate's considerable charm fails to entice Georgette to his bed. To woo her, Nate will have to make her believe he cares about someone besides himself–and no one is more surprised than Nate when he realizes he actually does.
ABOUT THE AUTHORS
Connie Mason is a New York Times bestselling author of more than 50 novels. She was named Storyteller of the Year in 1990 and received a Career Achievement Award from RT Book Reviews in 1994. She currently lives in Florida. Mia Marlowe is a highly acclaimed new voice in romance whose debut novel released in Spring 2011 from Kensington. She lives in Boston. Together, they are working on the next book in the Royal Rakes series, Between a Rake and a Hard Place, which will be in stores in January 2014. For more information, please visit www.miamarlowe.com . You can also find Mia on Twitter and Facebook!
To Purchase ONE NIGHT WITH A RAKE: Amazon | Barnes and Noble | Books-a-Million | IndieBound | Chapters/Indigo | Discover a New Love | Sourcebooks
To comment on Mia Marlowe's blog please click here.