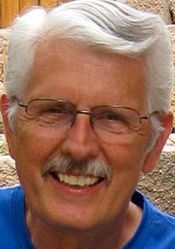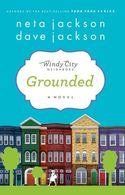 The characters in Neta Jackson's Yada Yada novels are definitely three-dimensional. But sometimes even she doesn't know who she's dealing with. Which is what I told my wife about the affable doorman she introduced in her YY House of Hope series.
I immediately liked Harry Bentley and asked if I could tell his story while she dealt with Gabby Fairbanks, whose scumbag husband was kicking her out of her penthouse apartment in Harry's building along Chicago's beautiful lakefront.
It turns out that Harry, who looks a little like Louis Gossett Jr., was a Chicago cop who'd risked his life crossing the "thin blue line" to blow the whistle on his corrupt boss. (Of course, we don't have any corruption here in Chicago . . . but, hey, this is fiction, so I can do anything I want for a good story.) Harry had been given early retirement to keep him on ice until the trial. But his old boss found out . . .
Wait a minute. This is turning into a spoiler.
Suffice it to say that Harry's life got a little complicated, especially when DCFS asked him to take in his ten-year-old grandson—who he didn't even know he had—not to mention falling in love with the stately Estelle, also one of Neta's characters. Neta and I ended up having numerous "moments of intense fellowship" as we tried to sort out all the drama in the lives of these characters who populated our books.
But the process birthed a new genre of fiction we're calling "Parallel Novels," where each novel has its own drama and story arc, but whose characters' lives become intertwined and affect one another . . . just like in real life.
After four books in the House of Hope series paralleled by two Harry Bentley novels, readers begged for more and began scolding us for not writing fast enough. We were having so much fun with this storytelling technique, we developed a new series of parallel novels called Windy City Neighbors, each of us writing different books though both of our names go on all of them. (You have to guess who wrote what.) Which means a lot more "moments of intense fellowship" are going on in our home office these days!
Since all our adult novels are set in Chicago and involve a multi-ethnic cast of characters, we moved Harry and Estelle Bentley (and grandson, DaShawn) from their cramped apartment to a new house on Beecham Street, where the residents—as in many American neighborhoods—are so isolated from one another that an old woman nearly dies before anyone helps her. But when the Bentleys move in, they shake things up, and little by little Beecham Street becomes a place of hope.
Welcome to the neighborhood!
One commenter will win copy of GROUNDED plus a Grounded pen and pad pack!
Dave and Neta Jackson are a husband-wife writing team, the authors or coauthors of more than 120 books that have sold over 2.5 million copies. They are best known for Neta's Yada Yada Prayer Group series and their forty-volume Trailblazer series. The Windy City Neighbors series begins with GROUNDED (available now), paralleled by DERAILED (coming out in October). The Jacksons live in the Chicago area, where their novels are set.
To comment on Dave and Neta Jackson's blog please click here.