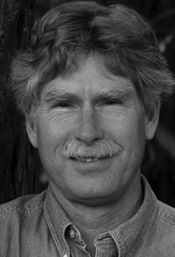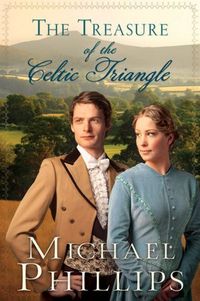 Treasure of the Celtic Triangle is a sequel to the recent Barbour title From Across the Ancient Waters. Both books are set in Wales in the late 1800's, though Ireland and Scotland figure into the stories as well.
Ever since my work with Scottish novelist George MacDonald began in the 1980s, I have been setting books in Scotland. As I embarked on this series, I thought, "Why not branch out and place the story in Wales instead, yet keep the Celtic theme?"
That's how the books began. The story follows young Scot Percy Drummond, his Welsh cousin Florilyn Westbrooke, and mysterious peasant girl Gwyneth Barrie, who disappears and takes her secrets with her. Percy's uncle, Florilyn's father, possesses the most important secret of all. On his deathbed, he commissions Percy to find the one person who holds the key to a long-buried mystery and the future inheritance of Westbrooke Manor. Thus, Percy possesses secrets as well. But his uncle has sworn him to secrecy. He must carry out his commission, and unravel the mystery of Westbrooke Manor…alone.
Percy's quest leads him to Ireland, where Percy must do much soul-searching to discover the truth about the love in his heart. During his absence, much mischief is afoot at Westbrooke Manor. Cousin Courtenay attempts to usurp control of the Manor, though the inheritance is not yet rightfully his. Meanwhile, Florilyn falls prey to the duplicitous blandishments of neighboring villain Colville Burrenchobay, persuading herself that she is in love with him.
Will Percy discover the secret his uncle sent him to find, and return in time to prevent disaster at Westbrooke Manor?
Something I like to do in my novels is weave real historical men and women into relationships with my fictional characters. In the case of Legend of the Celtic Triangle,the two men who play minor parts in the story are D.L. Moody and Henry Drummond. Everyone has heard of Rev. Moody. But the name Henry Drummond may not be so familiar. Drummond was a Scotsman, a friend of Moody's and author of many books. His most famous title. The Greatest Thing in the World, one of the best selling inspirational titles of all time, is a brief exposition on the power of love. I hope Mr. Drummond will not mind being made a fictional cousin to the main character of the story, Percy Drummond.
Perhaps the following exchange will whet your appetite for more.
"What are you doing here, Percy?" said Florilyn. Her tone was not friendly. "This is none of your concern."
"Steven?" said Percy, as he stepped into the middle of the room.
"Rhawn and I have been explaining to Florilyn," said Steven, "why she cannot marry Colville Burrenchobay."
"Marry him!" exclaimed Percy. "Is this true, Florilyn?"
"It is," Florilyn answered imperiously. "Colville and I are engaged."
"And you saw no reason to inform me?"
"I did not. You were no longer interested in me."
"That is not true."
"Percy!" sobbed Rhawn, "he is the father of my son!—Florilyn, he only wants to marry you for your money."
"That's a lie!" shouted Colville.
"I don't believe a word of it," said Florilyn.
"Where is your proof?" said Colville, recovering himself with cool aplomb. "It's all lies. Come, Florilyn. They are all mad together. Let's get out of here."
They moved toward the door.
"A moment, Florilyn," said Percy, moving to block their way. "Would you indulge me with a word in private?"
"I will not! I am leaving with Colville."
"I would rather not insist, Florilyn."
Percy turned to Colville. "As you are a guest in this home, Colville, I believe I can safely speak on behalf of Lady Katherine in requesting you to take your leave."
"I will not take a step without Florilyn."
"Do you want me to summon the manservants to escort you forcibly from the premises?"
"What—two or three men twice my age!" laughed Colville.
"You are right," rejoined Percy. "They will hardly be necessary. Steven and I are well up to the task.—Now, Florilyn," he said, taking his cousin's arm and leading her through the door and into the corridor, "come with me."
Praise for TREASURE OF THE CELTIC TRIANGLE
"Once again, Michael Phillips does a masterful job of honoring the legacy of George MacDonald's writings. An extraordinary story of forgiveness and redemption."
– Jake Bertrand, recording artist, 2011 Covenant Award Nominee
Learn more about Michael Phillips and his writing ministry by visiting www.FatherOfTheInklings.com.
You can view the trailer by going here: