Music is powerful. The melodies crash through our bloodstream and make us feel whatever it is that the musician/lyricist wanted us to feel: anger, despair, desire, love, longing, happiness. Every emotion we can imagine is expressed in music.
When I got the idea for my new Love You Like A Love Song Series, I was struggling with the question asked today; If this book had a music soundtrack, what would it be and why?
And then I thought, the romance should have its own song, a song that tells the story of these two characters. Their love story is unique, and strange, and powerful. And so, my Love You Like A Love Song series was born. CRASH AND BURN, ALONE WITH YOU (Feb 2016), UP ALL NIGHT (March 2016) and MAKE ME FORGET (April 2016) – with more to come
So, I sat down with the vague idea for CRASH AND BURN, day one, page one, and I started with song lyrics. It sounds crazy — and I felt a little crazy when I was writing it — but the lyrics came, and with them came the voice of my heroine, Erin Michaelson, as she introduced herself to me. Turned out she was a songwriter/guitarist and falling in love was so far down her "to-do" list that meeting Chance throws her into a total tailspin.
She wrote the song lyrics for CRASH AND BURN at the low point of the story, when she knows that she is truly, madly, deeply in love with Chance Walker, but feels that it's just not going to work out.
These two lovers are passionate, and torn, and they broke my heart a little bit. But this is a romance, after all, and I promise you these two get their happily ever after – even if it is a crazy-emotional ride.
Here's my song list, the songs that filled my headphones as I wrote Chance and Erin's love story. Some you may know, a couple are older than I am, but they all have a place in this love story. Happy reading – and listening!
Michele Callahan
The music:
Crash and Burn – Music and Lyrics by Michele Callahan (the words) and Lauren Kayley (the music). This song was written exclusively for the book!
Coming to iTunes and Amazon Music January 2016
Talking Body – Tove Lo (Because it's hot, and steamy, and a woman's demand that a man do things right)
Only Girl In The World – Rhianna (Because it expresses the desire to feel like the one we love treats us like we're special, and longing for that)
The Heart Wants What It Wants – Selena Gomez (This is Erin's anthem to surrendering to her own heart. Does her relationship with Chance make sense, for either of them? No. But the heart wants what it wants.)
Touch Me – Chris Brown (Boo-ya! Hot, sexy, longing from a man's point of view.)
Hard Habit To Break – Chicago (The expression of loss, when trying to move past a relationship when you are still in love)
Have A Little Faith In Me – Jewel (This one made me think of Chance, dedicating this to Erin when she is doubting his love. His way of waking her in his arms and saying, "Hey, it's all going to be okay.")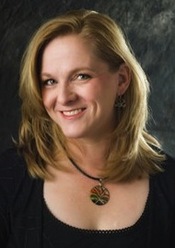 M.L. / Michele Callahan is a sci-fi fanatic, romance fan and full time writer whose earliest movie memories are of Luke Skywalker, Han Solo falling in love with Leia, and light sabers. (Still waiting on Santa to come through on that one.) ML writes sci-fi action adventure as ML Callahan, and romance as Michele Callahan. And when she's not writing, she reads, binge watches her favorite TV shows, or pretends she's not watching anime over the shoulders of her teenage children.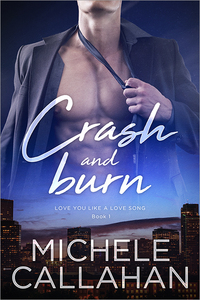 Every love story should have its own song…
A childhood promise has Chance Walker picking up a guitar once again. Sure, he's been busy growing up, finishing college, and even law school. He made a promise to his dying mother and he's determined to keep it. While his guitar playing dreams were big when he was a kid, his skill is rusty and he hires Erin Michaelson to bring music back into his life. Not only is she incredibly talented, she's one of the sexiest women he's ever met. It's hard to focus on correct finger position when her sweet scent threatens to drive him out of his mind.
Less than twenty-four hours after his first lesson he sees her again, but this time she's on stage using another name and seducing an entire audience of men. He played the gentleman card once, and it got him nowhere. This time, all bets are off and he'll do whatever it takes to keep her. A single, sizzling backstage kiss will change both of their lives forever, because Chance soon realizes that Erin is not just an itch, she's an obsession that he refuses to live without.
Erin Michaelson spends her days teaching guitar and her nights on stage as her sexy alter-ego, Eva James. Music is her dream, her passion. All she wants is to say goodbye to a lifetime of scraping by, working two jobs, and paying for past mistakes. When a major record label exec hears her band play, she gets her big break. But life can be a real bitch, and meeting Chance now is just bad timing.
Problem #1: The record label wants her to dump her band and move to L.A. Problem #2: She hadn't counted on Chance Walker and the scorching heat of that first kiss. And last but not least is Problem #3: Is Chance really falling in love with the dull guitar teacher, or is he really just lusting after the sexy Eva James?
Will success make all of Erin's dreams come true? Or will falling in love make them both crash and burn?
Crash and Burn is a scorching hot, contemporary, new adult romance of 58,000 words. The story contains explicit love scenes and is intended for an adult audience. Coming soon, fall in love with the other Walker brothers in Alone With You (Feb 2016), Up All Night (Mar 2016) and Make Me Forget (April 2016).