Sometimes characters ease into a writer's mind and other times they stomp through our brains and demand their story be told. Samantha Carlton, the heroine of my new release, TELL ME AGAIN, did a lot of stomping before getting her own happily-ever-after. She'd been the perfect sidekick in the previous two books in the series and her snarky comments added a bit of levity when things got too serious. She was the one who could always be counted on to say exactly what she was thinking , but that's much easier to do when commenting on someone else's love life than your own.
As fun as Sam was in the first two books, I quickly discovered her humor masked a lot of pain. This woman had a past to overcome, and when the niece she never knew she had showed up on her doorstep, it spurred her into action. One of the things I loved most about Sam was her big heart—or as her friends call it 'her gooey center'. She's all tough on the outside but she cares so much about the kids she works with at the summer camp she runs and, of course, about her girlfriends.
She also still has a soft spot for Trevor Kincaid, even though she'd deny it up and down. Trevor is a single dad and really protective of his daughter, Grace. It's hard for him to let Sam back into his life, but once he does the sparks fly.
One of the best things about writing a series is getting to revisit characters from the previous books so it was great fun to turn the tables on Sam and have her friends from KISSING MR. RIGHT and RECIPE FOR KISSES helping her find her way to love. I hope readers have as much fun with this story as I did writing it!
I'd love to hear what you think and what your favorite part of reading romance series books is. You can find me at www.michellemajor.com or on Facebook at https://www.facebook.com/MichelleMajorBooks/.
Happy reading!
Michelle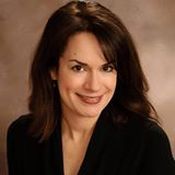 I was raised in Cincinnati, Ohio, and for as long as I can remember I've loved books. Growing up, I wrote stories and plays and graduated with a degree in Journalism from Ohio University.
By then I'd also fallen in love with the mountains. After college I pointed my ancient Honda west until I came to Colorado. I worked on a dude ranch and then spent a month camping through the southwestern part of the state. Technically, I might have been homeless but that hardly seemed to matter while sleeping under the stars.
I settled down to a career in Human Resources and traveled across the country for my job. With my fear of flying, I needed something to distract me on all those planes. I picked up a Julia Quinn novel in an airport bookstore and was hooked. It dawned on me that the stories milling around in my head were actually romance plots. My passion for novel writing was born.
Fast forward a couple of years and I'm now married, a part-time writer and a full-time Professional Wiper (noses, bottoms, tears, scraped knees, pet accidents – you name it, I've cleaned it up).
GIVEAWAY
One reader will receive a Kindle copy of TELL ME AGAIN plus a $10 Amazon Gift Certificate!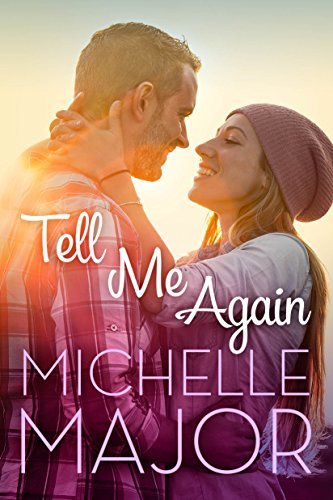 As a teenager, Samantha Carlton used a career in modeling to break free from her painful childhood—walking away from her reckless twin sister, an alcoholic mother, and the boy she loved. Yet she never outran the guilt of abandoning her family. When the past shows up on her doorstep in the form of her late sister's daughter, Sam opens her home and her heart to the girl she never knew existed. But it's not so easy to face the man she left behind…
Sam had shattered Trevor Kincaid's heart, and he'd sought comfort in her sister's arms. But he'd pledged to shield his daughter, Grace, from the drama that followed the Carlton women. Now Grace has tracked down Sam, and Trevor is forced to deal with the one woman he wanted to forget.
History has a way of repeating itself, and the sparks between Sam and Trevor reignite an old flame. But as much as Sam wants a new future, is walking away again easier than risking her heart for a second chance at love?
Romance Contemporary [Montlake Romance, On Sale: October 18, 2016, Paperback / e-Book, ISBN: 9781503939400 / ]