As a kid, my family always had pets. Dogs, cats, a goat, a pig, ducks we called Salt and Pepper, a rabbit… you name it, I think we probably had it. Maybe that's why animals appear in all my books. It's hard to imagine not having a pet of some sort.
One particular dog stands out. Her name was Queenie, and she adopted us. I was eight or nine years old, and one day while playing outside, this little black and white dog trotted up to me. We later learned she was a purebred Boston terrier, but that day she was just a dog that wanted to play. She didn't have a collar, and we'd never seen her around the neighborhood before, but she seemed well-taken care of. Our dad said not to get attached to her as she obviously belonged to someone. Ha! We were already attached to her.
We named her Queenie and as far as she was concerned, we kids (there were four of us) belonged to her. If one of us got in trouble with our dad and got a stern talking to, Queenie would go to a corner of the room, turn her back to him and refuse to look at him for hours.
Months went by, and then one day, a car stopped in front of our house where we were playing with Queenie. A man got out and said the dog was his, that she'd been missing for several months. My dad talked to the man, asking him questions, and finally decided the man was telling the truth. Tears fell down our faces as the man bent to pick up Queenie to take her with him. But Queenie wasn't having it. She bit the man's hand, then ran under the house. After some words with the man, my dad and the man came to an agreement that we could buy Queenie from him. So Queenie became ours for real.
In CRAZY FOR HER, the first book in my Men of K2 Special Services series, my hero, Logan Kincaid, adopted a Doberman named Luke. Luke didn't appear until near the end of the story, but he played an important role in protecting my heroine, Dani Prescott. I'm giving away a Kindle copy of CRAZY FOR HER to one commenter. Tell me the name of your favorite pet.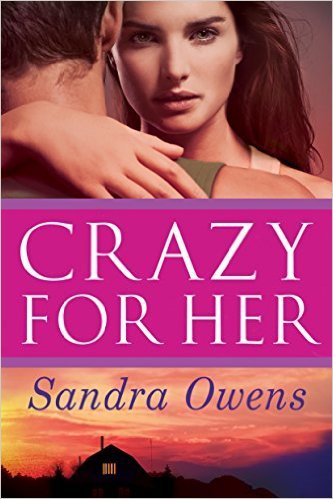 When his best friend and fellow Navy SEAL, Evan Prescott, died in his arms on the battlefield, Logan Kincaid gave his word to watch over Evan's widow. But for two years he kept his distance…torn between honoring his solemn vow and succumbing to his secret love for his fallen comrade's wife. But when Dani Prescott desperately reaches out to Logan for the help only he can give, he rushes to her side—determined to fight for her safety as fiercely as he fights against his own buried desire.
Someone claiming to be her husband is stalking Dani and her infant daughter, making them virtually prisoners in their remote country home. Logan's elite military training and high-risk security expertise have outmatched more dangerous enemies. But the real challenge will be the burning temptation that threatens to overcome Logan whenever Dani is near…especially when she reveals her own hidden passion.
Romance Military | Romance Contemporary [Montlake Romance, On Sale: September 1, 2014, Paperback / e-Book, ISBN: 9781477824788 / ]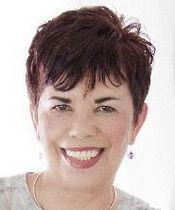 A best selling, award-winning author, Sandra Owens lives in the beautiful Blue Ridge Mountains of North Carolina. Her family and friends often question her sanity, but have ceased being surprised by what she might get up to next. She's jumped out of a plane, flown in an aerobatic plane while the pilot performed death-defying stunts, has flown Air Combat (two fighter planes dogfighting, pretending to shoot at each other with laser guns), and rode a Harley motorcycle for years. She regrets nothing.
Sandra is a 2013 Golden Heart® Finalist for her contemporary romance, CRAZY FOR HER. In addition to her contemporary romantic suspense novels, she writes Regency stories.