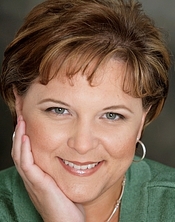 There's only one thing I like better than a man in a kilt: a man out of one.  The great thing about reading romance novels with Scottish heroes is that there are lots of Scottish actors that we can mentally cast in these roles.  I'm a serious Anglophile when it comes to those of the opposite sex, and men of the UK have always held a special place in my fantasies.  But no matter what nationality of man you prefer, few are more drool-worthy than the hunky Highlanders listed here.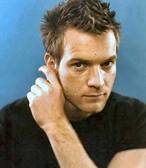 5.  Ewan McGregor
This Scot has a fine, braw shape to him.  I could swim in his gorgeous smirk and warm, blue eyes.  God help me if he decides to open his mouth up and sing—I would be putty in his hands.  This guy can be both tender and forceful, perfect material for those nocturnal daydreams, if you take my meaning.  And if you ever want to get a look at what he has under his kilt, check him out on Velvet Goldmine. Full frontal scenes reveal that this particular Scot is, shall we say, a remarkably healthy specimen of manhood.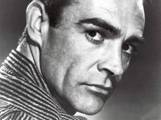 4.  Sean Connery
The King of Suave himself.  Whether a 32-year-old in Dr. No, or a 60-year-old in The Hunt for Red October, this man could always make me go gooey.  Those kissable lips and that deep voice are unmistakable.  Connery's slabs of muscle and trademark hairy chest are the epitome of masculine.  And did I mention that the man knows how to wield his weapon?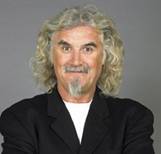 3.  Billy Connolly
You may wonder why this wild and woolly Scot is on my list.  The bottom line is that Billy Connolly is just plain funny!  ("I've always wanted to go to Switzerland to see what the army does with those wee red knives.")  Whether he's on stage giving comedy concerts or in movie roles, the man always makes me laugh—and laughter is a definite turn-on.  Check him out in Mrs. Brown, sharing the screen with my favorite actress of all time, Judy Dench, and another hottie on our list, Gerard Butler.  Best of all, Connolly's the only one on the list whose Scottish accent is as thick and pure as the day he was bairn.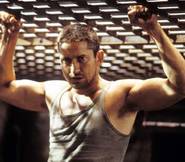 2.  Gerard Butler
Gasp!  Not many men come sexier than this (no pun intended).  Whether showing off killer abs (and bum-cheeks) in 300 or romancing his wife from beyond the grave in P.S. I Love You, this guy is the über fantasy man.  Who wouldn't want to be enfolded in 6'2" of Scottish muscle?  Not forgetting all the tenderness behind his gruff exterior.  One of my favorite performances of his was in Dear Frankie, in which he masquerades as a boy's long lost father for a fee, but finds that he grows attached to the family.  He displays what I find irresistible in men: hidden depths.  Those, and a set of highly kissable lips.  Don't worry, ladies; I don't mind sharing him with you.  There is enough of Gerard Butler to go around.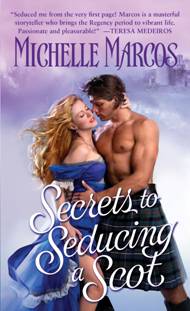 1.  Malcolm Slayter
The hottest Scot of them all, in my honest opinion.  Malcolm is my hero in SECRETS TO SEDUCING A SCOT, and he embodies all of the characteristics of the other Scottish hotties on my list.  Malcolm has borne the brand of slaighteur (knave) since the age of thirteen when his parents were brutally slaughtered.  Now a fugitive hunter for the Crown, his fearsome appearance and cunning abilities make him the perfect protector for the English ambassador's daughter.  But even after Serena Marsh's life is threatened, the spoiled socialite wants nothing to do with her protector.  He is brutish and unsophisticated, and damn him, he is also completely immune to her sway.  She bristles under the restrictions that Malcolm puts upon her, and she can't wait to leave the Highlands and return to her fashionable life in London.  But it isn't long before Serena begins to appreciate his battle-honed body and his gruff Scottish ways, and she discovers that his constant presence in her life just isn't enough.  Soon she wants to go beneath the scowl to somehow unclench the fist of the man who seems to hide a brutal secret and a haunting past.  And she learns that he wants to offer her a lot more than just his protection.
Malcolm Slayter definitely heads the list of Scottish hotties.  I couldn't help but fall in love with this man.  And I think you will too.  Check out SECRETS TO SEDUCING A SCOT, and let me know if Malcolm makes your list of top hotties as well.
One lucky reader will win an ARC of SECRETS TO SEDUCING A SCOT just by leaving a comment here today! And for extra luck sign up for Michelle's contest
To comment on Michelle Marcos's blog please click here.