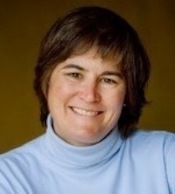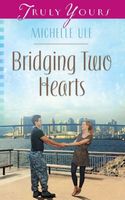 I began at my local military recruiting center when researching Navy SEALs for my novel BRIDGING TWO HEARTS. I picked up a red phone at the locked door and announced my name and reason for visiting (I obviously was not an enlistment candidate).
A camera swiveled in my direction and the door buzzed to let me in.
Once inside I explained to a female Navy chief that as a "retired" Navy wife, I had spent twenty years without a need to know things I didn't need to know, therefore, I didn't have a problem with not needing to know important details about SEAL operations.
She smiled.
As did every military person I explained this to over the next months.
Unfortunately, she could not give me any SEAL details. Instead, she picked up a hot pink post-it note and wrote a name and a phone number. I should call "Steve" for information.
When "Steve" answered the phone, I heard the click of pool balls in the background along with what sounded like a sip from a glass.
I explained who I was–that I was writing a story about Navy SEALs and I just needed background information about the domestic side of SEAL life. I've read enough memoirs, I understood how grim their lives were, and I did not need any information about operations.
"Where did you get my number?" Steve demanded.
I explained about the chief at navy recruiting.
"I've been shut down," he muttered. "I can't say anything. I can't help you."
I went through my line about not needing to know and he snickered.
"Try this name and number. He's a PAO (Public Affairs Officer) and maybe he can help you."
I dialed "Dave's" phone number.
This office sounded more efficient, but Dave, too, had a terse question: "Where did you get this phone number and my name?"
I explained about Steve in Sonoma County and Dave relaxed.
"I can't discussion current operations," he explained, but he did provide me with an appropriate age for my hero and a description of his training pipeline.
That helped.
Dave wanted to know who I was and what I was investigating. We exchanged emails.
From there, I spent time on the Navy SEAL board, read memoirs and histories, interviewed Navy friends and discovered disquieting facts. It's a sobering job, defending the United States of America with your bare hands.
I didn't need, nor want, to know any more.
A week after my phone call with Dave, I noted a mysterious naval intelligence officer is now following me on Twitter. . .
What better way to start writing a story about clandestine activities than with a mystery?
***
Michelle Ule is a best-selling author of inspirational and historical fiction who lives with her now-retired Navy Commander husband and children in northern California. Visit her website for more information.
Comment below to be entered win your own copy of BRIDGING TWO HEARTS!