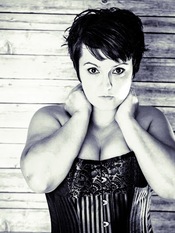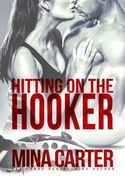 Rugby (Or Rugby Union) is a contact team game originating from England in the early 19th century. It is played by two teams of fifteen players, using an oval shaped ball on a rectangular field with H-shaped goal posts at either end.
Okay…that's the factual (and boring) description. Ladies, imagine thirty, well-built, muscular men in sports kit (no armor) on a muddy field with some wrestling thrown in and you have the visual from any rugby game. These men train hard to play a brutal game and believe me, they have the bodies to match! Way before I actually understood any of the rules, I was more than happy to watch the scenery, shall we say? 😉 If you haven't checked out any rugby players, then get your google-fu on and check some names: Owen Williams, Lee Halfpenny, Adam Thompstone, Owen Farrell… I'll wait (you can thank me later ;))
So… let's talk a little more about the game (ogle later ;)). Rugby differs from football (or soccer if you're not a brit) in a number of ways. Other than the fact the ball is a different shape (and seems to have a mind of it's own), the players can pick the ball up and run with it, which leads to other players tackling them to get hold of it.
Basically everyone wants the ball and to run toward their goal, BUT they don't have to kick the ball between the posts (they can, but it has to be kicked over the bar and between the uprights and is called a drop-goal) instead, what they're looking to do is score a Try.
A try is where the player gets the ball down over the line on the other team's end of the pitch with the opposing team trying like hell not to let that happen. It gets fast, and frantic and that's what you're seeing when you see a player run like the wind up the field, then for some reason, throw themselves at the floor (sounds mad, doesn't it?) If they manage it, then the team's kicker gets to try and kick the ball between the posts (called a conversion). A successful try and conversion are worth seven points (five for the try and two for the conversion).
With me so far? Nice one! Now how about a little game. Leave a comment below and tell me what the key field positions are that are found in the game of Rugby? One lucky commenter will be picked at random to win MATED BY MIDSUMMER, book 1 in my Stratton Wolves series. Good Luck!
Fern Morgan is done with men. For tonight anyway. Stood up and annoyed, she doesn't fancy hanging around when the bar is crashed by local rugby team, the Strathstow Sharks. But her escape plans are halted by a cute blond player with a killer smile and a muscled body to die for…
Tom Sexton is the team's Mr. Sensible. The guy who keeps an eye out for the rest and makes sure everyone gets home at the end of the night. But one look at the curvy little brunette trying to make a break for it and all his predatory instincts go into overdrive. Tom's done being Mr. Sensible…
The problem is, once he has her in his bed, will he ever want to let her go?
About Mina Carter
Mina Carter can be found exploring in the middle of the English countryside with her real-life hero and their young daughter…the true boss of the family. As a successful businesswoman, Mina never tires of learning new skills, qualified in such fields as Aromatherapy, welding and corsetry. She juggles full-time mumhood, running a family business and writing, tossing another ball in the air with her cover artwork. For her, writing time is the wee hours of the morning or any spare minute that can be begged, bought or conned.
Her first stories were penned at age 11, when she used a stationery set meant for Christmas thank you letters to write stories instead. More recently, she wrote for her own amusement to save on outrageous monthly book bills, as well as for the masses of friends on her doorstep demanding longer stories. Now you'll find her reading and writing original worlds where the paranormal is everyday and romance is a must.