There seems to be a misconception about sweet romance. Sweet romances are not all bonnets and prairies. Nor are they about baking or chocolate, though that would definitely make for a delicious book. One that would probably have me reaching for bonbons with every page.
As with any romance, sweet romances must have a satisfying ending. After all, a romance without a happily-ever-after is like a Starbucks without coffee.
To help set the record straight, though, here are a few things you may or may not know about sweet romances.
Sweet romances do not have sex.
Or as I tell people, no bodice ripping. Okay, so you may have already figured this one out. However, as the name infers, sweet romances are loaded with romance. Two people falling in love. And isn't that the best part of a romance novel anyway?
In sweet romances, sexual tension, rather than sex itself, move the relationship and the story forward. By the end of the book, the reader knows the couple has a strong foundation to build a solid future together.
Sweet romances have real people, with real problems.
Just because a romance is sweet, doesn't mean the characters are. They are flawed people, just like you and me. They have pasts. Pasts that left them wounded, scarred and the people they are today.
I write inspirational romance, which is sweet romance with a faith element woven throughout the story, though not in a preachy manner. In my books I have tackled topics such as abortion, premarital sex, teen pregnancy, divorce and single parenting. And, yes, those were with my main characters.
Sweet romances have sub-genres, too.
As I said at the beginning of this post, not all sweet romances are bonnets and prairies. But if you like bonnets and prairies, there are sweet romances for you. Amish, historicals…? There all there. Contemporaries, too.
Sweet romances are suitable for almost any age.
Imagine you, your mother and your teenage daughter reading the same book. Okay, so your teenage daughter might not actually tell you that she's reading the same book. But if she did, you could rest easy.
Giveaway
Now it's your turn. Have you ever read a sweet or inspirational romance? If not, would you ever consider reading one? If you're a romance reader, what most appeals to you in a story?
One commenter will win a copy of A FATHERS SECOND CHANCE.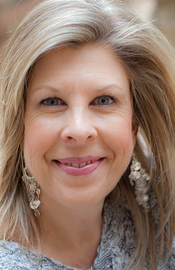 It took Mindy Obenhaus forty years to figure out what she wanted to do when she grew up. But once God called her to write, she never looked back. She's passionate about touching readers with Biblical truths in an entertaining, and sometimes adventurous, manner. Mindy is a two-time finalist for American Christian Fiction Writers prestigious Carol Award. She lives in Texas with her husband and kids. When she's not writing, she enjoys cooking and spending time with her grandchildren.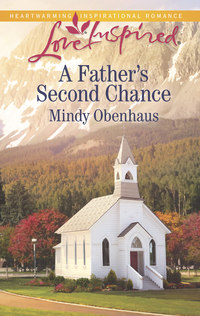 Repairing Her Heart 
Businesswoman Celeste Thompson has one goal: to make her restaurant and hotel a success. She doesn't need any distractions, even from handsome contractor Gage Purcell and his two adorable little girls. Besides, single dad Gage is just biding his time before a big job at the mines comes through. But as Celeste's project springs to life, their arguments transform into attraction.
Gage isn't looking for romance, especially not with another career-driven woman like his ex-wife. But openhearted Celeste is more than just another work-consumed client. She might just be his happily-ever-after.