I've always been a sucker for the lighthearted romantic stories, whether in book form or on the big screen. When I wrote my debut novel, Five Days in Skye, I wanted to create a fun, flirty novel that had just a touch of seriousness at the end. Naturally, when it came to the second book in the series, London Tides, I set out to write the same sort of thing.
Funny thing about writing books, though…sometimes the characters take over without your permission.
The hero, Ian MacDonald, had been introduced in Five Days in Skye, as somewhat of an antagonist—the rule-following older brother. But I knew there was a reason he had gone from the fun-loving athlete of his youth to a rule-following stick-in-the-mud. Deep down, the poor guy was heartbroken. But considering how much Ian had to offer to the right woman, how could his true love ever leave him?
Enter Grace Brennan: a war photographer whose need to expose the injustices of the world were even more pressing than her love for Ian…a conflict that led her to leave him six months before their wedding. I'll fully admit she's an unlikely heroine for a romance: troubled, suffering from PTSD, mourning the loss of her purpose-filled career. When she returns to London seeking forgiveness from Ian, not only does she have to prove to him that she has changed, but she has to prove to herself that she's capable of change, that she won't leave him the next time she feels the pull of her job too strongly.
Why did I decide to focus on such dark themes when I set out to write cheery and light? At the time I wrote the story, I was going through a tough period, both personally and professionally. I was also disturbed by what I was seeing on the news and on social media. War, oppression, terrorism, bigotry…the light at the end of the tunnel seemed to be growing ever dimmer. When rhetoric grows more hateful and loses sight of the individuals behind the statistics, it's hard to hold onto hope.
Yet the darker things seem around us, the more we reach for something pure. What could be more unsullied and optimistic than true love and second chances? As the world around us gets more threatening, the more we want to draw those we love close around us and remind ourselves of the wonderful things about life that make it worth living: family, faith, love, laughter. And so as I wrote Grace's path out of her dark places, I found my own as well.
LONDON TIDES, then, is at its heart a book about hope when the way forward is dark; about love overcoming all obstacles; about the way every ending has a chance to be a new beginning. And that, whether in London or Los Angeles, Cairo or Cardiff, is something that we can all embrace.
Giveaway
Tell us what you "hope" for in a book and one commenter will win a copy of LONDON TIDES.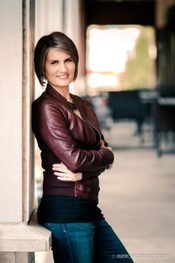 Carla Laureano is the RITA Award-winning author of contemporary inspirational romance and Celtic fantasy (as C.E. Laureano). A graduate of Pepperdine University, she worked as a sales and marketing executive for nearly a decade before leaving corporate life behind to write fiction full-time. She currently lives in Denver with her husband and two sons.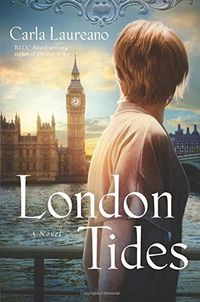 Irish photojournalist Grace Brennan travels the world's war zones documenting the helpless and forgotten. After the death of her friend and colleague, Grace is shaken.
She returns to London hoping to rekindle the spark with the only man she ever loved—Scottish businessman Ian MacDonald. But he gave up his championship rowing career and dreams of Olympic gold years ago for Grace … only for her to choose career over him.
Will life's tides bring them back together … or tear them apart for good this time?