How many adults dreamed about being a cowboy when they were kids? I think especially those of us who are . . . ahem . . . over a certain age, were more enamored of riding the range and fighting the bad guys, due to the prevalence of western TV shows and movies during the '50s, '60s, and '70s.
While growing up, my little sister, Jenny, wanted to be a cowboy SO badly. She had all the toys—the Johnny West set, the toy truck and horse trailer, the cowboy hat, the whole nine yards. Me, I just wanted to own a ranch full of horses. We lived in a small town with a couple of hillside acres, but our parents weren't horse savvy, and we weren't either.
I remember my first foray into riding alone—I was about 14 and had the opportunity to ride a neighbor's semi-broke horse. Jet black, not too big, but no saddle or lessons. I did great the first few days, until the horse decided to take off at a canter around a corner. He went one way, I went the other, and the resulting sprained wrist ended my wild cowboy days until years later.
I grew up, never getting my first horse until a year after I married. Two years later, our daughter was born. I had no idea what a horse obsession looked like, until that little girl came along. She rode with me when she was three, and rode her own pony at five. Like me, she read every horse book she could get her hands on, plastered her walls with horse posters, and collected Breyer horses—which she still owns to this day.
We raised and owned horses through my daughter's entire childhood, and I still continue to trail ride with her when the weather allows. But another avenue to showcase my love of all things horse and cowboy opened up when I hit my fifties—a writing career. I have 16 books in print now, soon to be 18 with two new releases March 1 (both about cowboys), and many of them feature either a horse, a cowboy, or both.
It's strange, because I started writing women's contemporary fiction, with no expectation of more. But a horse made its way into that first book, and I soon found myself transitioning to historical romance, with a strong emphasis on the old west—a setting conducive to cowboys and horses—and of course, lots of action, tension, and romance.
That is, until my new adventure began, writing novels for horse-crazy kids, ages 8-13. I remember how much I wanted to read those kind of books at that age, and not a lot were available. A friend suggested expanding my love for horses into the middle-grade world, so that's where I headed. I had no idea how much fun it would be to pour my love of all things equine into books for kids. Now, four books later and two more coming, I'm loving this journey.
How amazing that my personal love of the Old West, cowboys, and horses, would find fulfillment in this newest journey of my life—and one that I'm having a ball living out. My prayer is that kids and adults everywhere would gain the same enjoyment, and that my stories would revive old memories from their childhood as well.
Miralee is giving away two different books—HEART OF A COWBOY, a collection of four novellas by four award-winning authors, Miralee Ferrell, Susan Page Davis, Vickie McDonough, and Yvonne Lehman, releases March 1.
Another lucky winner will get the entire set of HORSES AND FRIENDS, a four-book collection of middle-grade horse novels.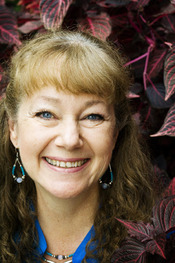 Miralee and her husband Allen have been married over 40 years. They live on 11 acres in the beautiful Columbia River Gorge in Washington State, where they love to garden, play with their dogs, take walks, and spend time with family.
Miralee is a lay-counselor through the AACC, and speaks at women's groups, libraries, and churches. She has sixteen books in print, including the best-selling Blowing on Dandelions and her award-winning western, Love Finds You in Sundance, Wyoming. Two of Miralee's books have won contests, and Blowing on Dandelions was nominated for a Christy.
Miralee recently expanded to a new genre—a four-book middle-grade horse series with a strong emphasis on friendship and family values.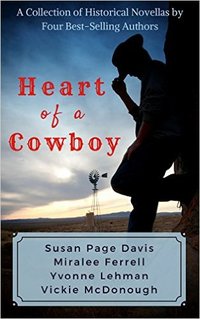 Four award-winning authors offer a unique historical romance in this collection.
HEARTS REUNITED
By Miralee Ferrell
Mercedes Taylor is determined to save her ranch after her father's death, but she won't let anyone help—especially not her old friend Jesse Townsend who deserted her so many years ago. The pain his family inflicted on hers goes too deep for her pride to forgive.
After riding the trail for five years, Jesse Townsend returns to his family property to find the girl he'd once loved all grown up—and more prickly than he's ever seen her. After his mare is seriously injured, he has no choice but to call on Mercedes—the local animal doctor—for help.
Add the attractive banker's daughter who Jesse seems smitten with, and trouble starts brewing. Can Mercedes and Jesse set aside the old family feud and find their way back to the love that had only started to blossom when Jesse left?