My newest novella, FREDO'S SECRET, was a Christmas present to my readers. One comment I loved yesterday from a reader was, "Fredo's Secret was the book I didn't realize I needed."
Fredo grew up poor in a rough neighborhood near LA. He isn't as handsome as some of his SEAL brothers, but he wound up with Mia, the most beautiful of all the SEAL wives. Mia is Armando's (the sniper on SEAL Team 3) little wild child sister, and he spent the first four books loving her from afar while she mistreated him and wickedly turned down all his advances. They finally get together in Book 5, Cruisin For a SEAL.
With his unibrow, wide nose and ruddy complexion, Fredo has always been a fan favorite. I can't tell you how many letters I've received from fans asking when he'd have his own book. There are a lot of things that a writer does to get into a character, and after writing this novella, now I can write his full length book. But it took me over two years to get there!
It was a pleasure to bring the novella to my readers. And I decided to have it recorded by my world-class storyteller and best friend, J.D. Hart, so readers could enjoy Fredo in audio as well. Here is a SoundCloud snippet of this audio recording. Enjoy!
I'm working on Zak and Amy's story in TRUE NAVY BLUE: ZAK, to be released 2-20-16.
Giveaway
Which character in my SEAL Brotherhood Series would you like to see have his own book next? Two commenters will win a choice of any of my books on audio!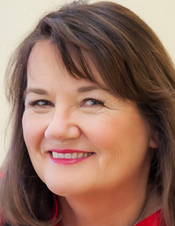 Sharon Hamilton is a NYT and USAToday bestselling author most known for her SEAL Brotherhood series.
Her Golden Vampires of Tuscany are not like any vamps you've read before, since they don't have to go to ground and can walk around in the full light of the sun.
Sharon's Guardian Angels struggle with the human charges they are sent to save, often escaping their vanilla world of Heaven for the brief human one. You won't find any of these beings in any Sunday school class.
All of Sharon's books are available on eBooks (most formats), print and Audible.
A lifelong organic gardener, Sharon lives with her husband in the Wine Country of Northern California, where most of her stories take place. When she's not writing, she's getting verra verra dirty in the mud or wandering Farmer's Markets looking for new Heirloom varieties of vegetables and flowers.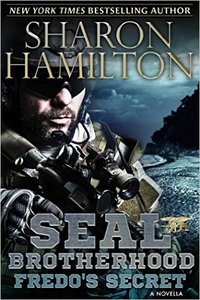 Navy SEAL Alphonso "Fredo" Manuel Esquidido Chavez learns something he does not want to tell his wife, the beautiful Mia Guzman, Armando's sister. He worries she will no longer love him when she finds out the news. But just as one door closes, another opens for Fredo and Mia. And along the way he manages to help redeem a struggling youth, who reflects some of the darkness of his own past.