"If you write a book set in the past about something that happened east of the Mississippi, it's a 'historical novel.' If you write about something that took place west of the Mississippi, it's a 'Western'- and somehow regarded as a lesser work. I write historical novels about the frontier."   Louis L'Amour
My great-grandfather was born in 1904 and was a Polish immigrant. He supported himself by working on the railroads. In his later years, I knew two things – he liked a glass of whiskey now and then, and he liked to get comfy in his recliner with a Louis L'Amour Western. At the time, I was young, and my literary taste ran more along the lines of Nancy Drew books and the Sweet Valley High series. It's only in recent years that I can appreciate a tale of cowboys, horses, rodeos, and occasionally cattle rustling. Although, admittedly, my Westerns are of a very different variety than those preferred by my late great-grandpa. Mine is full of more naked shenanigans than he would probably care for. I can't pinpoint which book was the first romance I read with a Western vibe, but it might've been "Catcher Creek" series by Melissa Cutler set in New Mexico. I adored this series built around three sisters trying to make a go of the family ranch and work on their relationships with each other as well. My personal favorite was COWBOY JUSTICE. Sheriff Vaughn Cooper is super sexy and strong. Rachel Sorentino has sacrificed for her ranch and her family. Vaughn is immediately attracted to her strength and sparks fly. The second series I really got into in a big way was "Roped & Wrangled" series written by Jeanette Murray, originally under the name Kat Murray. The books I discuss here all include cowboys who need some type of healing – whether physically, emotionally, or both.
"The way I see it, every time a man gets up in the morning he starts his life over. Sure, the bills are there to pay, and the job is there to do, but you don't have to stay in a pattern. You can always start over, saddle a fresh horse and take another trail." Louis L'Amour, THE PROVING TRAIL
"To be a man was to be responsible. It was as simple as that. To be a man was to build something, to try to make the world about him a bit easier to live in for himself and those who followed.
You could sneer at that, you could scoff, you could refuse to acknowledge it, but when it came right down to it, Conn decided it was the man who planted a tree, dug a well, or graded a road who mattered." Louis L'Amour, CONAGHER
Kyle Malory, in Jennifer Ashley's book KYLE, and Rhett Lockhart, in Lori Wilde's book TO TAME A WILD COWBOY, are both bull riders who suffer injuries that might end their careers. That's really where the similarities end. In KYLE, the heroine is quick to judge the hero and paint him as a player who is not worth her time. The reality is much different, and she eventually sees her error in judgment. Kyle has a softer side and more maturity than she originally gave him credit for. Kyle and his big brother Ray are hard-working ranchers who have a strong sense of responsibility and a connection to family, as well as being generally nice guys – although they tend to keep their nice guy reps pretty quiet. In TO TAME A WILD COWBOY, Rhett is basically a young party boy living and loving his life. He's made to grow up quickly when fatherhood is thrust on him. Rhett tries to do what he thinks is the right thing, and what's best for his baby. The heroines in these two stories might be very different, but they both enrich the lives of the cowboys they fall for and both parties in the relationship are healed through the unexpected love they find.
"I like the sound of rain on a roof, and the look of a fire in a fireplace, and the embers of a campfire and coffee in the morning. I believe in the solid, hearty, healthy feel of a of a fist landing, the feel of a girl in my arms, warm and close. Those are the things that matter." Louis L'Amour, WESTWARD THE TIDE
"Like I say, I killed a man or two but I'm no thief. My ma raised me better." Louis L'Amour, THE IRON MARSHAL
I enjoy a good paranormal romance. Kait Ballenger's Seven Range Shifters series includes stories that are just as sensual as their covers would have you believe. After reading the first book in the series, I was immediately struck by the cinematic quality to Kait Ballenger's writing and the way she can paint such a vivid picture for readers of the location as well as the action. I admit to flipping past scenery or battle description scenes in stories, but this author shines in this respect. In COWBOY IN WOLF'S CLOTHING, the opening chapter or two is like anything out of a classic Western – except the good guys are battle-hardened werewolves and the main baddies are vampires up to no good. Although everyone pretty much regards High Commander Colt Cavanaugh as a top badass, his childhood has left a big mark on his soul. Colt's mother was murdered by his evil sire when he was just a young boy. Even though he was adopted into a good family, his early childhood haunts him. Meeting Dr. Belle Beaumont is a catalyst for his life taking a change for the better and for him coming to terms with his past and not letting it define him.
***
BOOKS MENTIONED IN THIS ARTICLE: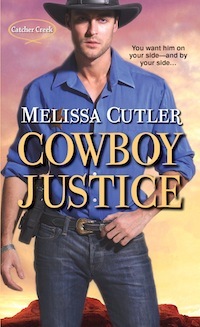 Transforming their parents' rundown ranch in the small town of Catcher Creek, New Mexico, into a tourist destination is the toughest challenge the three Sorentino sisters ever faced. But now one of them has another fight on her hands – to keep from falling for the sexy town sheriff – again…
Rachel Sorentino has spent her whole life protecting her siblings from trouble – only to run headlong into it herself. Her first regret about shooting at the vandals targeting her family ranch is that her aim wasn't better. Her second is that when bullets started flying, it was Sheriff Vaughn Cooper's number she dialed.
Vaughn is the mistake she keeps on making, a cowboy lawman who cuts through Rachel's surface bravado to the vulnerability no one else sees. And no matter how inconvenient their attraction – for his career, her tangled case, and his already battered heart – there's no denying what feels so irresistibly right…
Romance Contemporary [Kensington Zebra, On Sale: October 1, 2013, Paperback / e-Book, ISBN: 9781420130065 / ]
***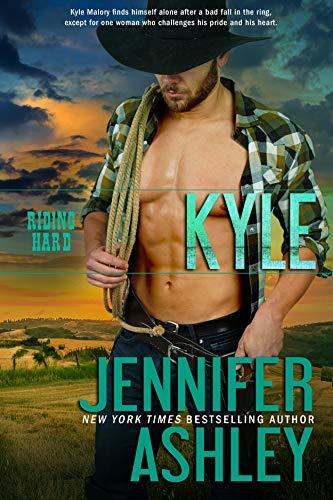 Anna Lawler never knows quite how to talk to Kyle Malory, bull rider with warm green eyes. She's not like the beautiful women who throw themselves at Kyle–she's a vet, far more comfortable with animals than people. But when he's hurt in the ring, Anna starts to discover the real Kyle behind the macho cowboy. When Kyle challenges her to a wager, Anna can't resist taking the bet, even if the price is a night out with him, doing whatever he chooses…
Romance Western | Romance Contemporary [Self Published, On Sale: May 9, 2019, Paperback / e-Book, ISBN: 9781946455796 / eISBN: 9781946455789]

Great storytelling, a realistically flawed yet strong heroine, and a delectable cowboy hero!
***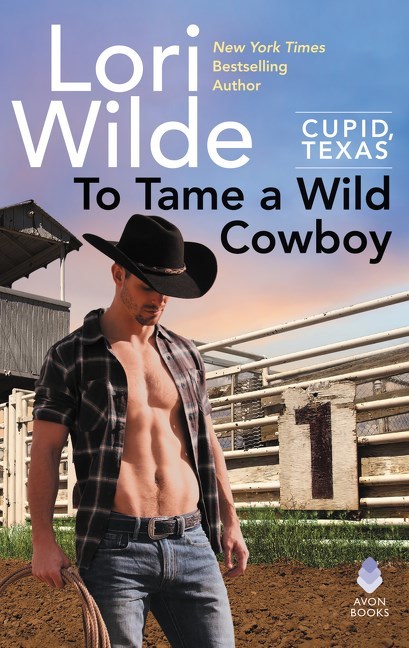 What would it take to tame a wild cowboy?
One minute, Rhett Lockhart is a love 'em and leave 'em bull rider with a slow, sexy smile, a swagger, and not a care in the world. The next, he learns his free-wheeling days are over: a baby has been abandoned in the hospital, and there's no question: he's the father. But from the first moment he gazes into his daughter's eyes, he knows the moment has come to say 'no' to no-strings. It's time to grow up.
Standing in his way is the baby's foster mother, Tara Alzate, who doesn't quite believe Rhett is ready to change his ways. Still, she's not not immune to his considerable charms. So when he proposes a marriage of convenience and shared custody, against her better judgement, she says "I do." Can Tara tame this wild cowboy and make her own, long-buried dreams come true?
Romance Western [Avon, On Sale: May 28, 2019, Mass Market Paperback / e-Book, ISBN: 9780062468291 / eISBN: 9780062468307]
***
Born a cowboy and bred a warrior…
High Commander Colt Cavanaugh has spent his life defending his pack and its sprawling ranchlands. But the hardened Grey Wolf soldier has a dark secret that could destroy his life forever.
Belle Beaumont is a wanted woman, on the run from the wolf pack that kidnapped her. When fate brings her face-to-face with the Grey Wolf High Commander himself, rivalry becomes passion, and suddenly more than just her freedom is at stake.
Colt will fight to the death for the healing Belle brings to his battle—worn heart—and for this cowboy wolf, all's fair in love and war…
Romance Western | Romance Paranormal [Sourcebooks Casablanca, On Sale: June 25, 2019, Paperback / e-Book, ISBN: 9781492670797 / eISBN: 9781492670803]

A sensual story about love and cowboys with added bite!