Starlight Harbor is my new home.
Okay, no. I didn't move. I'm still in my little apartment sitting out on my also little deck with my pup, drinking tea and writing.
But if I could move to Starlight Harbor I'd have Jack the Pup packing his toys quicker than you can say "cupcake."
Not only is it on the coast of Maine which is absolutely stunning and has some of the most lovely, creative, strong but compassionate people I've met on my travels….Starlight Harbor is also on a mission.
Starlight Harbor isn't just your normal quirky small town. It's turned love (and quirkiness) up to 11.
Not only do they have a rich history of smuggling, piracy, and a collection of clans who escaped the Scottish Clearances…they also celebrate Christmas all year.
Before you start picturing blowup Santas and fake snow, Lyra (our heroine) wants you to know…
Don't even go there.
That's what that uninformed, pushy, self-involved "journalist" did when he bad mouthed her town.
Not that we're judging him or anything.
Instead, Starlight Harbor is a beautiful, seaside town that has a small celebration every few weeks. Picture a lovely Hallmark movie set instead of a Walmart holiday clearance aisle.
But, Bria…who wants to celebrate Christmas all year?
It's not very often I can tell you where a series idea came from, but this time I remember the exact moment.
Almost ten years ago I was driving across the country and camping out at a near-empty state park when a bunch of RVs started showing up. One right after another, most of them rented. It was like a modern-day circling of the wagons.
Later that night before I hit the sack, they brought me some pie and watermelon and thanked me for "putting up with them" (which honestly, was easy because they were the happiest, nicest people ever.)
And that's when I found out that this was a group of strangers. They came together to celebrate Christmas at this park in the summer because their sons had been deployed together and they'd all held off having their holidays until they were home…and together.
I'm not crying, you're crying.
I KNEW right then that one day I would write a series around the idea. It took nearly a decade, but one day my trips through the southwest and my drives up the Maine coast slammed into one another in a dream and Starlight Harbor was born.
I have to say, every moment in Starlight Harbor has been a joy. The quirky secondary characters, the holiday hopefulness, and the fun of writing a baker-takes-on-journalist-enemies-to-lovers story has made this summer just so much fun for me.
To celebrate kicking off this new series, I'm giving away a fabulous cupcake apron—because Lyra has all the cute aprons and a certain someone calls her cupcake.
To enter, comment with your favorite holiday (any holiday works) memory or tradition!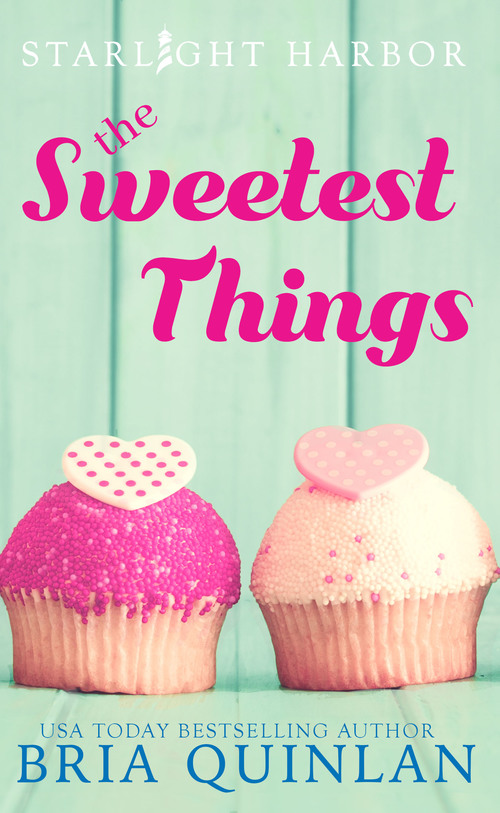 Starlight Harbor's Sweetheart has had enough…
Lyra Grigor is the easy going, sweet, smile-at-everyone owner of The Sweetest Things. When an annoying travel site puts Starlight Harbor on their Top Ten Tacky Tiny Towns list for the fourth year running, she knows it's time to give the writer a bit of spicy tart instead of a teaspoon of sugar.
An outsider who just wants out…
Spence Côte has no idea what hit his site. Nearly a thousand replies on some little baker's comment and everything has blown up. Since the site is up for sale, it couldn't have happened at a worse time. Now he has to drive up to the middle of nowhere coast of Maine and get this resolved. ASAP.
Two worlds collide…
Between the puppies dressed as pirates, the old women masquerading as tavern wenches, and the sweetest little baker he's ever seen, Spence knows Starlight Harbor might not just be freakishly adorable….it might be what he'd been looking for.
Can he sell his snark site while still making things right with the surprisingly sweet Lyra??
WARNING: The Starlight Harbor series a collection of quirky fast-fall romances. You may start as enemies, but the novellete series means you'll end as more…also, you'll have battle the town lairds (yes, plural), a troublemaking pup, and women who seem to think there's a 1800s war going on…somewhere.
Romance Comedy [Pink Ink Press, On Sale: July 3, 2019, e-Book, ISBN: 9781950275038 / ]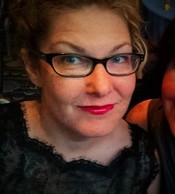 RWA RITA award finalist and USA Today Best Seller Bria Quinlan writes Diet-Coke-Snort-Worthy Rom Coms about what it's like to be a girl and deal with crap and still look for love. She also writes books for teens that take hard topics and make you laugh through your tears. Some people call them issue books. Some people call them romantic comedies. Bria calls them what-life-looks-like.
Her stories remind you that life is an adventure not to be ignored.