My father taught me many valuable lessons. As an immigrant, he came to this country with an abundance of hope and very little capital. Yet, he was able to achieve great things. He once told me when I chose to read a book, I was choosing an experience instead of merely passing the time. He went on to say that stories broadened our horizons, fueled feelings of compassion for others, and in general made us better people. He said there was some kind of magic in books that couldn't compare to anything else.
I remember crying after I read THE GIVING TREE by Shel Silverstein as a child. I cried my eyes out for a freaking tree! Now, if that isn't powerful magic, I don't know what is.
I believe the deceased are never really gone. Not if they loved someone. Then they left a mark that will carry forward. As long as we have stories to share, their memory lives.
So, I share with you these things my father taught me, knowing his story lives on. He encouraged a passion for reading. With each book, I got lost in amazing worlds, rich with quirky characters and unique settings. This passion became the catalyst which drove my decision to become a writer.
As an author, I feel blessed to create books (or as Dad would say 'experiences') for readers. In my new novel, Unwanted Girl, the hero happens to be an author too (yes, it was stretch). He makes a comment to the heroine (who happens not to care for his books) that there is no one-size-fits-all hero. That's my philosophy as well. I tend to gravitate toward stories that feature someone who doesn't fit a traditional mold. Or maybe they do and that's what makes them an authentic hero.
What I love about writing multicultural romance isn't showing the differences between cultures, but rather, highlighting how much we have in common. With technology, I'm seeing the world grow smaller each day, which is a good thing. Instead of tolerating differences or worst ignoring them, we are embracing them. We need to spread the same message about diversity in the romance world.
Coming from India, I love writing Indian heroines. When I was younger, I only saw Indian women depicted as the docile housewife if at all. I'm excited to see barriers breaking on television and movies and yay…books!
In the new series Quantico, the lead is a kick-ass FBI agent of Indian heritage. In the Mindy Project, we see a successful doctor, who is really into fashion and men. It's refreshing to see these dimensional, multi-faceted characters play out.
UNWANTED GIRL is about a girl from a small village in India, who falls for cynical New York City author. These two have oceans of culture separating them, not to mention a ticking clock since her student visa will expire in a few months. Both characters also have scarred pasts that limit their views of a promising future. Yet, together, they learn to embrace life for the first time. Shyla, the heroine, wants to write a story, but she is no writer. Nick, although a seasoned successful writer, has lost his passion. The novel goes between the story they write and the one they are living. I've never attempted anything so outside the box. But then again, who wants to live in a box?
Although Dad would probably skip the spicier scenes, I'd like to think he would have enjoyed this book! After all, I dedicated it to him.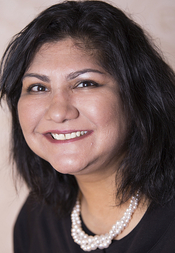 M.K. Schiller is a hopeless romantic in a hopelessly pragmatic world. In the dark of night, she sits by the warm glow of her computer monitor, reading or writing, usually with some tasty Italian…the food that is!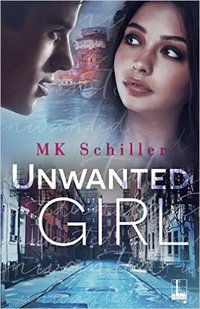 When a man loves a woman
Recovering addict Nick Dorsey finds solace in his regimented life. That is until he meets Shyla Metha.  Something about the shy Indian beauty who delivers take-out to his Greenwich Village loft inspires the reclusive writer. And when Shyla reveals her desire to write a book of her own, he agrees to help her. The tale of a young Indian girl growing up against a landscape of brutal choices isn't Nick's usual territory, but something about the story, and the beautiful storyteller, draws him in deep.
Shyla is drawn to Nick, but she never imagines falling for him. Like Nick, Shyla hails from a village, too a rural village in India. They have nothing in common, yet he makes her feel alive for the first time in her life. She is not ready for their journey to end, but the plans she's made cannot be broken not even by him. Can they find a way to rewrite the next chapter?
This smoothly written cross-cultural romance, which initially appears uncomplicated, evolves into an in-depth study of strong emotions and underlying motivations. Schiller has a fine talent for describing cultural conflicts, and the characters are multifaceted and endearing. A truly unanticipated turn of events sends the riveting conclusion into overdrive, leaving readers breathless. – Publisher's Weekly