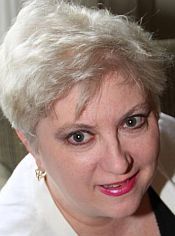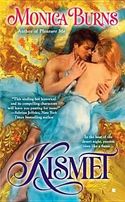 No matter what the subgenre, research is necessary when writing a book. For some of us, research is just as much a passion as getting our words onto the page. Over the years, I've done a lot of research for my books. However, some research isn't found in books. Sometimes a writer visits a place to experience its sights, sounds, and sensations. It helps them translate that experience onto the page for a reader. Experiencing research first-hand is amazing. One such moment for me occurred in April 2007 when I fulfilled one of many life-long dreams. I toured the King Tut exhibit.
When a writer experiences "word fail" when trying to describe something, it's a sure sign it's a phenomenal moment. Writers rarely have "word fail." We might occasionally get writers block, put words down in the wrong order, or despise our words, but "word fail" is something monumental. It's our way of saying we've come up against something magical. Even now, almost five years later, I still find it difficult to come up with the right words to describe what I saw.
For a large number of people, research is a dark library with tall stacks of dry, musty smelling books. Think an Indiana Jones type of library. For me, the best kind of research, outside of my beloved reference library at home, is sensory exhibits. Places or events that transcend a book and make history come alive. The King Tut exhibit did this for me.
Like the Tut exhibit, it's my job as a writer to create that "you are there" sensation for my readers. Strong characters aren't enough. I have to build a landscape around my characters that pulls the reader into an unfamiliar time and place. Sometimes I learn how to do that by actually experiencing something. At other times, my knowledge comes straight from research books. Like many writers, maybe one percent of my research goes into a book. I might read one research book and use only one reference sentence from that book to make my work sound authentic.
Since I've never been to Morocco, my research for my February mass market reprint, KISMET, was extensive. I worked hard to capture the essence of the country and its people. I even went so far as to buy an English-Arabic Dictionary. I think I succeeded when it comes to creating the Morocco of the late 1800s. Based on the reviews, I think there are a number of people who thought I captured the robust essence of the Moroccan world, and it's my hope that new readers will think so too.
So what type of "you are there" exhibit, object, person, place or event left you with "word fail?" Let me know in the comments below and you may be the winner of PLEASURE ME
To comment on Monica Burns's blog please click here.