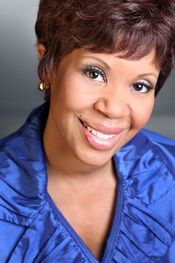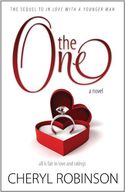 So I'll be the first to admit, I watch a fair amount of reality TV, and I've been doing so for years. Initially I filed my slight obsession under the character-study category. I'm a writer, so by watching real people live their lives on TV, I was doing research. That was way before I realized how scripted reality TV was, also before all of the fighting started breaking out. Why some reality shows insist on showing that behavior among adults just baffles me. I'm sure the women on these shows who get sucked into behaving that way regret their actions later…more sooner than later. Now I've cut back on the number of reality shows I watch, but I haven't given up on all of them: Welcome to Sweetie Pies, Braxton Family Values, and Real Housewives of Atlanta are three shows I still tune into.
My latest novel THE ONE features a reality show in the backdrop—a show more on the lines of The Bachelorette, only different. It's a new show, and the premise is to take one woman around the world to explore ten romantic destinations and meet ten eligible bachelors. By the end of the season, she's supposed to pick one of them, hence The Bachelorette similarity. However, the story mostly deals with the relationship between the show's bachelorette Olena Day and Jason Nix, a former NFL player recovering from prostate cancer. Olena despises reality TV, because she feels women are portrayed negatively on most reality shows. But she compromises her beliefs in hopes of securing a book deal. Honestly, the whole idea of adding a reality show to the backdrop of my novel stemmed from the fact that my sister refused to watch an episode of The Real Housewives of Atlanta. She hates reality TV that much. So I thought about my character Olena, and I tried to figure out what would make her go on a reality show. Olena's a fickle woman, and she's also materialistic. I don't want her to appear as if she has no redeeming qualities because she has such a kind heart, and I really like her. But I knew, under the right circumstances, despite her misgivings about the genre, she'd do it—if the right carrot was dangled.
Now, I'd love to hear your thoughts on women on reality TV. Please complete the survey in the link below for a chance to win a $50 Amazon gift card.
http://cherylrobinson.com/women-on-reality-tv-survey/
To comment on Author Name's blog please click here.