Beauty-queen survivalists, time travel, blood magic and a little Cyrano de Bergerac–this jumbo-sized edition of Fresh Takes has a whole bunch of somethings for everyone.
CONTEMPORARY (mostly) NOVELS
The YA lexicon has yet to come up with a standardized way to classify the wide variety of the category. I usually break my recommendations up into "Paranormal" and "Contemporary" meaning "non-paranormal." But this time I have a historical novel. And how can I them "realistic" novels when I lead off with a book about a plane-full of Beauty Queens that crash lands on a Lost-slash-Survivor type island?
I could, of course, just call them delicious.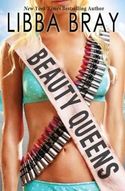 BEAUTY QUEENS by Libba Bray. (Scholastic; May 24) It'sMiss Teen America plus Lost plus Heart of Darkness. Only funnier.
I am constantly awed and amazed by Libba Bray's ability to reinvent herself between books. Trust me on this–Bray is one Literary Prize Winning author who will never bore you. Beauty Queens mixes slap-stick fun with action adventure, genuine peril and real issues. Devilishly clever and funny, even while asking why girls apologize for things that aren't their fault, and what does "act like a lady" really mean, and what does it mean to be a girl in a label-crazy society? Oh, yeah, and there's also a secret government weapons conspiracy that might kill them all. These girls–and this book–are a lot deeper than the Barbie doll cover, but always entertaining and engaging. (file under: contemporary, adventure, and non-boring-issue-book)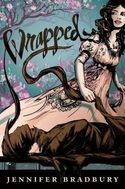 WRAPPED by Jennifer Bradbury (Simon & Schuster; May 24) A bluestocking debutante gets more adventure than she bargained for when she attracts the attention of a handsome amateur archeologist in this Regency set mystery adventure. Is Lord Showalter too good to be true? Could there be Napoleonic spies in England? Oh horror! This is frothy Regency fare full of mummies, spies, silk dresses and romance. (file under: regency, adventure, and fun)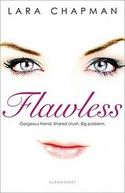 FLAWLESS by Lara Chapman (Bloomsbury; May 10) Smart, funny, lively Sarah might just be perfect–except for her HUGE nose and her HUGE issues with it. When she and her (flawless) best friend Kristen start crushing on the same (hunky) guy, and Kristen asks for Sarah's help to win Rock's affections, what can a BFF do? Matchmaking-mishaps, sweet romance, and a love-your-flaws message round out this charming and hip take on Cyrano de Bergerac. (file under: contemporary romance, sweet, retellings)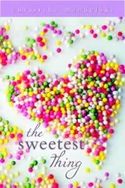 THE SWEETEST THING by Christina Mandelski (EgmontUSA; May 10) I have to admit, it was the cover that first attracted me to this book–it's a great fit for this sweet and girly contemporary romance. Sheridan's life is perfect when she's decorating a cake. The rest of the time, however, it's pretty screwed up. Family drama, cute boy drama, and lots of cake (drama) make this a sweet read for a teen on a long car vacation or lazing on a summer afternoon. (file under: contemporary romance, sweet and girly, and younger heroine)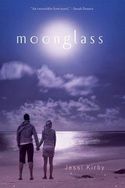 MOONGLASS by Jessi Kirby (Simon & Schuster; May 3) Debut author Kirby spins a tale about another lost mother, one with an introspective and poignant turn. Since her mother's mysterious death, Anna has had a hard time getting close to anyone, including her father. But on the beach where her mother grew up, a handsome lifeguard and an unexpected discovery about her mother's death force Anna to chose between solitude and love. (file under: contemporary, realistic problem novel, debut author… and hot lifeguard)
These popular authors also have books out this month (It's like the publishers are gearing up for vacation season or something):
Susane Colsasanti—So Much Closer (contemporary realistic romance)
Sarah Dessen—What Happened to Goodbye (realistic problem novel)
Lauren Myracle—Shine (dark mystery, realistic problem novel)
PARANORMAL
It's worth noting that along with the continuing pervasive trends of dystopia, girl-loves-magical-boy romances, and first-book-in-triology, there are virtually no vampires to be seen (outside of Morganville, that is, and Rachel Caine's fabulous Bite Club).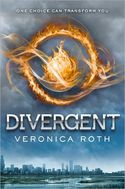 DIVERGENT by Veronica Roth (HarperTeen; May 3) Huge buzz about this first in a new dystopian series. In post-war Chicago, society is divided into five factions, each dedicated to a particular virtue. Once a year, every sixteen-year-old must chose to which faction they will devote their lives. For Beatrice, the intense initiation mean not just reinvention of herself, but deciding who to trust, especially when she discovers that her perfect society isn't really. I find it interesting how many recent YA dystopian novels center on fitting into a mold, whether it's a computer prediction of your perfect mate/job/life as in Matched, by Ally Condie, or here, where Tris's fatal secret is that she is, well, "divergent" and fits into more than one faction. Will this save the ones she loves, or destroy her?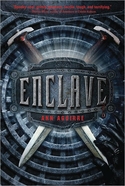 Suspenseful, action-y, and rather violent, this will appeal to those who love THE HUNGER GAMES and last month's extremely gritty ENCLAVE, by Ann Aguirre. You can read a substantial excerpt (100 pages!) at the HarperTeen site. (file under: dystopian, first-in-a-series, first-person-present-tense, trifecta of popular things)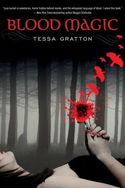 BLOOD MAGIC by Tessa Gratton (Random House books for Young Readers; May 24) I almost passed over this one because I don't equate graveyards and blood with romance. But I was won over by the author's bio, which says, "Tessa Gratton has wanted to be a paleontologist or a wizard since she was seven." While this does fall firmly into the girl-is-drawn-into-magical-world-by-a-hot-guy territory, in this case, Silla is already on the path there when she meets Nick, and they go deeper into magical peril together. Silla has been obsessed with her parents' apparent murder-suicide. When she receives in the mail a mysterious journal of blood-powered spells. Silla is willing to spill a little blood to learn the truth. Rather than the magical-creature trope, the draw here is magic as power–addictive, consuming, and not free. Nothing is without a price. But how does that tie into the horrific deaths of Silla's parents? And who is trying to stop her from finding out? (file under: paranormal romance, dark and slightly disturbing, alternating POV)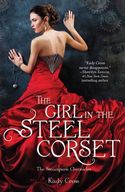 THE GIRL IN THE STEEL CORSET by Kady Cross (Harlequin; May) Not sure yet what Steampunk is? Click for a primer. In "Corset" Finley learns she has special qualities and joins a group of misfits to investigate gaslit London for a criminal called The Machinist, the mastermind behind recent crimes by automatons. Mystery, romance and adventure in this League-of-Extraordinary-Gentlemen-esque novel. You can get a taste of the world–similar to Victorian, but different in marked ways–in this excerpt on the author's website. ) (file under: steampunk, fist-fighting-heroines, automatons, nifty costumes.)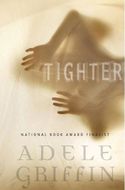 TIGHTER by Adele Griffin (Knopf; May 10) Ghosts, mystery and spine-tingling horror. I'll take an extra helping of that. Seventeen-year-old au pair finds herself inexplicable tied to the horrific recent events when she arrives to fill a position on the New England island of Little Bly. Why can she sense the ghosts of a young couple, tragically killed? What really happened to them? Jamie must navigate the blurring line between the living and the dead in this adaptation of The Turn of the Screw. (file under: gothic, ghosts, and retellings)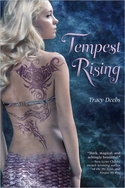 TEMPEST RISING by Tracy Deebs (Walker Books; May 10) Half-Mermaid surfer girl Tempest Maguire just wants to have fun in the sun, but her 17th birthday means choosing between land and water. Meeting gorgeous, otherworldly Kai makes the decision easier, but things aren't all Enchantment Under the Sea. Destiny awaits, with the entire ocean's future in the balance. (file this under: paranormal romance, fate-of-the-world-in-her-hands, and mermaids-are-cool)
Also releasing this month, from continuing series and popular authors:
Bite Club, by Rachel Caine
Dead is Not an Option, by Marlene Perez
Shift, by Jeri Smith-Ready
A Tale of Two Castles, by Gail Carson Levine (Straddles into Middle Grade, but I just love her books.)
Whew! So there's just a FEW books to hold you until next month! Until then, happy reading!
---
Rosemary Clement-Moore writes Young Adult books because she loves to read them.
Visit her webpage or blog to find out more about her award winning Maggie Quinn: Girl vs. Evil series, and her gothic romance, THE SPLENDOR FALLS (now in paperback). Next up is TEXAS GOTHIC.