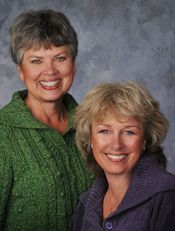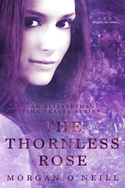 Did you ever wonder how authors get inspiration for scenes in their novels? We, co-authors Cary Morgan Frates and Deborah O'Neill Cordes, have used our actual experiences and things that happened to our family members, some of which occurred well before we were born. This became fodder for scenes in THE THORNLESS ROSE, An Elizabethan Time Travel Novel. What time trippy fun!
One incident was passed down in Deborah's family. On a wintry day in the 1930s, her maternal grandfather came home with something hidden beneath his coat, a bulge in his breast pocket. Everyone assumed it was a bottle of "good cheer," until it started to wiggle. Out popped the head of a dachshund puppy! Deborah's uncle, then a little boy, promptly called the pup Whiskey. The name stuck, and Whiskey became a beloved family member. Deborah incorporated some of this story into THE THORNLESS ROSE, in the scene where Dr. Jonathan Brandon gives a Christmas gift to his fiancée, Catherine, just before he vanishes. The amusing incident takes on poignancy as time goes on and Jonathan doesn't return, for Catherine realizes the dog was his last gift to her.
And Cary recalls a visit to a wonderful pub in London that has existed in the same spot since the 1540s. Atmospheric and inviting, she remembers having a pint or two on a cold, damp day––or was that a Scotch whiskey? She hopes to go back in the near future, perhaps to meet up with that special someone, a handsome man with deep blue eyes. And so, it seemed natural it should become our fictional pub, The Bishop's Crook, where Jonathan Brandon and our other characters meet their futures headlong––in the past.
Another inspiration for Deborah took place at Westminster Abbey. While visiting for the first time many decades ago, she was stuck by the feeling of "being home," as if she belonged there, as if someone were calling her name. It wasn't until years later, while researching her family history, that she discovered she is a direct descendant of many of the English kings and queens buried there, like King Edward III and his wife, Philippa of Hainault. Deborah's also a distant cousin of Queen Elizabeth I, who figures prominently as a character in THE THORNLESS ROSE. How she sensed these connections beforehand is a mystery, but sense them she did, because it's the only time she's ever felt such a compelling "presence." So, it seemed natural for the Abbey to become one of the pivotal places in our novel, magnificent in its haunted beauty – and a great spot for trips through time!
It's interesting that Cary may also have a familial connection to Queen Elizabeth I via Mary Tudor, the sister of Elizabeth's father, King Henry VIII. One of Cary's family names is Brandon, and her grandmother told her of a direct connection to Charles Brandon, 1st duke of Suffolk, who was the second husband of Mary Tudor. Cary has always felt a deep connection to Queen Elizabeth I, and it was her inspiration, perhaps coming via her own Tudor genes, that was the spark igniting the quest to create a novel in which Elizabeth plays such a great role.
We hope you enjoy THE THORNLESS ROSE. Thank you so much––and happy reading!
When and where would you go if you could travel through time? Leave a comment below to be entered to win e-book copies of the Italian time travel duo, THE OTHER SIDE OF HEAVEN and TIME ENOUGH FOR LOVE.
About THE THORNLESS ROSE
No one ever knew what really happened to Dr. Jonathan Brandon back in 1945. He simply disappeared from a London pub, leaving behind an unsolved mystery and his fiancée— Anne Howard's grandmother. Seventy years later, Anne herself is haunted by the strange tale, along with inexplicable hallucinations straight out of Elizabethan England. Including a scarred, handsome man whose deep blue eyes seem to touch her very soul….
Anne wonders if there isn't something more to the story. Is it even possible that Jonathan disappeared into England's dark past? And why does Anne keep hearing him whisper her name? Because now she too feels the inexorable pull of the past, not to mention an undeniable attraction for a man she doesn't even know.
It's just a matter of time before Anne will step back into history, and face a destiny?and a love?beyond imagining…
Read Fresh Fiction's review of THE THORNLESS ROSE here.
About Morgan O'Neill
Two authors writing as one, Cary Morgan Frates and Deborah O'Neill Cordes specialize in recreating pivotal moments in history, epic adventure, and romance––with a time travel twist. Their newest novel, The Thornless Rose, an Elizabethan Time Travel novel, debuted from Entangled in December, 2014. They are also the authors of time travel series set in medieval Italy and ancient Rome.