A few days ago, a friend of mine sent me a political cartoon. She was blithely unaware that our politics are polar opposites. Usually I ignore her political commentary, but this cartoon hit a nerve. It insulted President Obama and glorified Trump's pussy grabbing comment. I emailed back that she needed to stop sending me such things because I don't consider sexual attacks funny, and certainly not ones bragged about by our current president. She responded by saying that was rich considering the trash/filth I write.
This woman has known me for years, has read my books and said she liked them, and I even named one of my heroes after her husband. Her one emailed comment destroyed me. I know she was lashing back, I know it's a reflection of her generation and upbringing. I know that, but she sent me into a tailspin nonetheless.
Why? There's the obvious dismissal of my life's work, but that's not unusual. The world is full of people who dismiss romance novels as porn for silly women. They're wrong and I'm not going to waste my breath arguing with them. There's the unexpected attack from a friend, but let's face it, we're not that close. She had no idea that I despise President Trump and cannot wait to vote him out of office.
So why have I spent so much time obsessing over this? It comes down to this:
I believe that words matter. I believe that my stories have the power to lift spirits and change hearts. Every book rings with the message that love strengthens, love heals, and that loving someone may be scary hard, but it's so worth it. Since this woman has read my books, I believed that she heard my words and felt my message. And maybe she had, but obviously not in that exact moment. Which led me to this realization. Brace yourself because it hurt me a lot.
Maybe my stories aren't enough to change the world. Maybe I should do more than just tell good love stories. Maybe I need to get out of my office and do something more.
Oh hell. Her comment got me straight in my complacency. Sure, my books are filled with the power of love. Even better, I try and live from the place: loving instead of lashing out, understanding instead of building walls.
But what if that's not enough? What if I need to march on Washington or something? Or get involved in local politics? I'm not going to quit writing. God, no! That's my calling and it comes straight from my heart. But what if I should…um…I don't know…volunteer at a soup kitchen?
Help me! Make a suggestion of how I can change the world in my spare time. One lucky commenter will get a free e-copy of THE BEAR WHO LOVED ME by Kathy Lyons.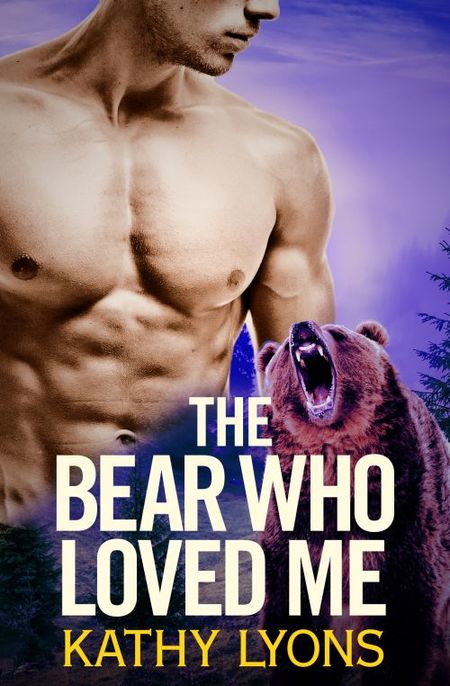 WHEN AN ALPHA MEETS HIS MATCH . . .
Between single-handedly running her bakery and raising her teenaged nephew, Becca Weitz thought she had a decent grip on "normal." Then her nephew vanishes, and life as she's known it changes forever. Local legends are true: bear shifters exist . . . and her nephew is part of their clan. As is Carl Carman, the sexy, larger-than-life man who has sworn to find her nephew-and the other young shifters who've gone missing.
As the leader of his clan, Carl is surrounded by enemies. He's learned the hard way that keeping a firm leash on his inner beast is key to survival, though his feelings for Becca test his legendary control. Then danger stalks too close, and Carl realizes he must unleash the raging, primal force within to protect everything he holds dear. But can Becca trust his grizzly side with her life-and her heart?
Romance Paranormal [Forever Yours, On Sale: September 6, 2016, e-Book, ISBN: 9781455540914 / eISBN: 9781455540921]