Living in Ireland, I'm lucky enough to be surrounded by history at almost every turn. Whether it's the ruins of a keep or the bell towers of one of many, many churches (there are over 4,500 in the Republic of Ireland and we're a very small island), there's always something there.
Right where I live, there's a beautiful estate called Emo House & Parklands. It is a beautiful example of Georgian architecture built by the famous James Gandon in 1790, for the first Earl of Portarlington, although construction wasn't finished until 1860 by the third Earl of Portarlington.
Ireland has a rich and sometimes troubled history, and this house lived through it all, though it wasn't lived in until it was bought by Major Cholmeley Harrison, who lived there until his death at aged 99 in July 2008. The Major gifted the house and its grounds to Ireland and it's now run by the Office of Public Works and enjoyed by thousands of visitors. One of whom is usually me!
Now, I read absolutely everything I could get my hands on from a very young age, but by the time I was in my late teens I had read my favourite Jane Austen books so many times, I could quote entire passages. And yep – I know Captain Wentworth's letter off by heart. <sigh>
When I was a teenager, I used to shamelessly steal my mum's Mills & Boon romance books. (Sorry mum!) And so, my love affair with all things romance (not just Austen and the Brontës and F Scott Fitzgerald) began.
I loved those books. Couldn't get enough of the glamourous women and alpha males.
Then one evening, I snuck a historical romance from the Mills & Boon.
And that was it.
I was mesmerised by the romance of the period. The balls, the parties, the manners – the excitement of a man and a woman simply being alone together! The gossip sheets, and the social hierarchy. It was fascinating to me.
So when it came time to try something I'd wanted to do since childhood – write a book – my heart was drawn to historical romance. I took a walk in the Emo House gardens one day, by a lake I've walked past hundreds of time, and suddenly this scene popped into my head like a movie playing in my mind. I saw it all so clearly. Just one scene, not related to anything else. And that is where my first novel, An Unlikely Duchess, was born.
Now, I think we all know that it wasn't all glitz and glamour back then. Hello, no flushing toilets, no showers, no WIFI??
And this is where I pinpoint why I write fiction 😉 
As a writer of historical fiction, there is an expectation of period accuracy of course. And I do a lot of research to make sure that even a turn of phrase I might use would have been around back then.
(I once had to rewrite huge amounts of content because I used the word wallpaper a few years too early!)
But I must admit that I take certain liberties because I'm writing romance. For example, dental and body hygiene is a lot more important to my characters than is necessarily historically accurate! 🙂
And I will die on that hill!
I'm not a historical romance writer in the traditional sense. A lot of my characters, scenes, and dialogue are more risqué than what would have happened back then. But that's why I love romance so much. Because we can take those liberties to give our readers a true escape. To take them to a world that doesn't exist anymore except in history books and our imaginations.
Some might argue that there simply weren't that many young, handsome dukes, earls, and viscounts floating around the English peerage. And that's correct, of course.
But in a historical romance world built entirely from my imagination? There are more than enough to go around.
And if my characters can dance in the arms of a dashing duke, take a walk with some man-candy of a marquess, or have a secret assignation with an irresistible earl, then I'm just glad that we can all come along for the ride.
The Royals of Aldonia #2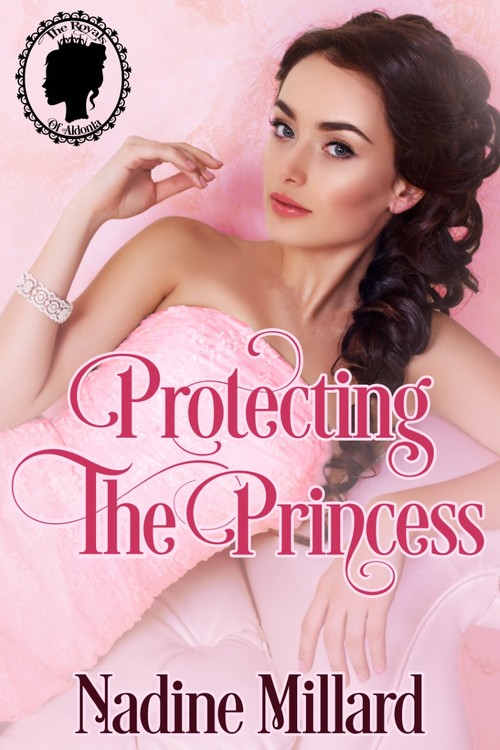 Princess Harriet Wesselbach is growing tired of her pampered, privileged lifestyle. The only thing worse than the gilded cage of a royal life is the overprotective nature of her brother, the crown prince.
When the palace is suddenly thrown into turmoil, Harriet takes the opportunity to run away and branch out on her own. After all, how hard could it be to live not as a royal, but as an ordinary young lady?
Harriet wants to stand on her own two feet, and she is determined that nothing will get in her way. Especially not a chance encounter with a handsome stranger.
***
The last thing Jacob Lauer needs or wants to do is play nanny to a spoilt princess.
But that's exactly what he finds himself having to do.
From the moment he meets her, she is nothing but trouble, and what should have been an easy assignment is turning out to be more difficult than he had bargained for.
Not least because the longer he spends in Harriet's company, the more difficult it is to hide his growing attraction to the young royal.
***
When Harriet's safety is threatened, Jacob must put aside all his conflicting feelings and concentrate on the job at hand.
Will he be able to ignore his heart, when he's protecting the princess?
Romance Historical [Self-Published, On Sale: April 19, 2020, e-Book, ISBN: 9781916100459 / ]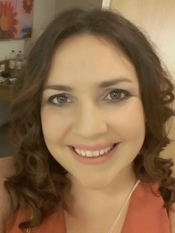 Nadine Millard is a bestselling writer hailing from Dublin, Ireland.
When she's not writing historical romance, she's managing her chaotic household of three children, a husband, and a very spoiled dog!
She's a big fan of coffee and wine with a good book and will often be found at her laptop at 2am when a book idea strikes.