1–What's the name of your latest release? 
Secrets of a Fake Fiancee
2–What is it about? 
Spunky personal assistant Morgan Stewart is eager to claim the family denied to her. She's been living incognito as her brother Dane Stewart's assistant while learning all she could about the Stewarts. Morgan reveals her true identity as Henry Stewart's illegitimate daughter at Dane's wedding reception and is rejected. Sexy playboy Jared Robinson witnesses the interaction and although he has his own family drama with his MIA brother, he's intrigued by the fiery Morgan and offers her a deal she can't refuse: pretend to be his fiancée to help him gain the respect of the board of Robinson Investments. Instead, the couple fall head over heels in love.
3–What word best describes your heroine? 
Spunky
4–What makes your hero irresistible? 
She is irresistible because she's just wants to be loved and I think readers can relate to that.
5–Who are the people your main characters turn to when they need help? 
At first, Morgan is fiercely independent, but when she needs advice, she turns to her half-sister Fallon, a character you'll find in book #2 of The Stewart Heirs series, His Marriage Demand.
6–What do you love about the setting of your book? 
My favorite setting in the book is Jared's family compound where Morgan and Jared make love for the first time. It's all about nature with horses, deer, a creek, and a big rambling house with lots of amenities like a theater, basketball court, and entertainment pavilion.
 7–Are you a plotter (follow an outline) or a pantster (write by the seat of your pants)?
I'm mostly a plotter because in my day-to-day life I plan everything including my vacations in which I'm notorious for my spreadsheets. I'm the same way as a writer, I like to know what's coming next in the story. Though there have been a couple of times I flew by the seat of my pants, it was very stressful not having an outline.
8–What is an ideal writing day for you? 
My ideal writing day is usually during the weekend. I wake up, have my coffee and pretty much write in my pajamas all day usually from 10 a.m. -5 p.m. If I'm really feeling a story, I can write upwards of 40-50 pages in a day. That's an ideal writing day.
9–Do you listen to music while you write, need total silence, or do you have the TV on?
I absolutely have to have music on when I write. I'm usually listening to love songs as I write. I have a special playlist called Seduction.
10– How do you approach research? 
I have a two-prong approach. Most is done online, but if I'm lucky and happen to know someone in the profession or who knows about a specific topic, I'll interview them or go visit a certain location.
11–What is your publishing journey story? 
I have a great story, but then again, I'm sure everyone does. I began writing when I was 12. When other kids were outside playing, I was writing short stories by longhand in a spiral notebook. I even went as far as creating covers for each book and making my friends check them out like library books. Eventually, I wrote to Harlequin when I was 16 asking how I could write for them. I did get a response with their guidelines. It took me 12 years before I would become published authors because I listened to some non-believers. In 2001, I heard about Romance Slam Jam, a writer's conference held in Orlando and an author there encouraged me not to give up on my dream. She challenged me to write a full-length book and present it at RSJ. I completed my full-length book in 2002 and came to RSJ in 2003. I pitched my novel during an editor appointment. The editor expressed interest and took the synopsis and 3 chapters. 3 days later, she asked for the entire book. Three months later, I received a call offering me a two-book deal. That was 17 years ago.
12–Do you have critique partners/writing groups you want to give a shout-out to? 
I might be a rarity when I say this, but I don't have one. I listen solely to my own writing voice and it has served me well.
13–What're the most frustrating things about being an author? 
I still have a day job so staying on top of promotion, marketing trends, and social media is the most frustrating for me. There are never enough hours in the day.
14–What's your favorite scent?
Lavender.
15–What movie will you watch no matter what if it's on TV? 
Pretty Woman
16–Do you like breakfast, lunch, or dinner best? 
I love breakfast. There's nothing like bacon and eggs. Or a good omelet and hash browns.
17–What's one thing you wish you knew more about? 
I wish I'd taken Spanish instead of French in college. It would be very useful now.
18–What's the silliest thing you've recently done?
I'm a serious person by nature, but I do like watching guilty pleasures on television like "The Bachelor." I'm even watching the Bachelor spinoff "Listen to your Heart." I guess that's silly.
19–What can readers expect from you next? 
Next up, I am part of a continuity with other Harlequin Desire authors titled Dynasties: Seven Sins. Insatiable Hunger is book #3 in the series and will be released in July 2020. The series takes place in Falling Brook, NJ with each of the books representing one of the Seven Sins: Pride, Lust, Gluttony (Hunger), Greed (Ambition), Envy, Wrath, Sloth, etc.
20–How can readers reach you? 
Readers can reach me on www.yahrahstjohn.com. Writing to me at [email protected]. Following me on Facebook, Instagram, Twitter, Pinterest: @yahrahstjohn.
The Stewart Heirs #4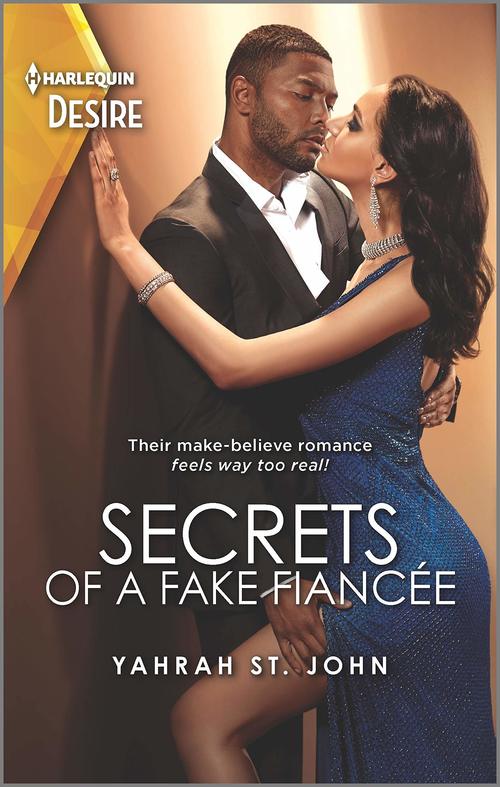 His proposal is a deal she can't refuse…
Cruelly rejected by the Stewarts after revealing herself to her birth family, Morgan Young turns to Jared Robinson for comfort. The reformed bad boy proposes they pretend to be a couple to show his own family he's settling down. And before long, they aren't pretending! Yet just as Morgan begins to feel accepted, secrets and all, a vicious rumor about Jared's past threatens them both…
Romance Contemporary [Harlequin Desire, On Sale: May 5, 2020, Mass Market Paperback / e-Book, ISBN: 9781335209122 / eISBN: 9781488062919]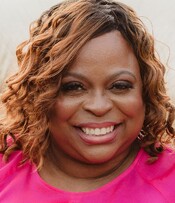 Yahrah St. John is the author of thirty-one published books and won the 2013 Best Kimani Romance from RT Book Reviews for A CHANCE WITH YOU. She earned a Bachelor of Arts degree in English from Northwestern University. A member of Romance Writers of America, St. John is an avid reader, enjoys cooking, traveling and adventure sports, but her true passion is writing. Visit: www.yahrahstjohn.com