I'm a writer. I know a lot of writers. I confess to you now that we all started in training bras, believed in myths and shunned reality.
MYTH. Fiction writers are natural story tellers. If we're Irish and sat on Grand Pappy's porch during our formative years listening to tall tales, we might be natural story tellers. Otherwise, we have to work at it. People think we sit down, pour out our hearts, and a story takes shape. Wrong. We sit and pour, but unless we've studied techniques of writing fiction, the result is probably a muddled mess with unlikeable characters, a boring or illogical story, and a poufy- dust ending. (Training bra not producing desired results.)
REALITY. We write a few stories that are pathetic. Then we start reading books on the craft of writing fiction and learn how to create memorable characters, generate suspense, write realistic dialogue, weave in backstory, fabricate plots and concoct satisfying endings. Here are some of the books we read, LINK with comments about why each book is valuable. (Bra has promise.)
After we read these books and others, we pick pearls from each one that speak to us and devise our own methods using a variety of approaches to create stories. Here, we discuss different ways we begin books, capture your interest and end stories. We even discuss how to take criticism. (We get plenty along the way.) As Patricia Smiley says, "Criticism, perseverance, and pain, that's how I learned the craft of writing." (Toss the bra. Work on pectoral muscles.)
We long for a publisher to acquire our books. When they do, we have mixed feelings about deadlines they impose: deadlines for three series of revisions, writing back cover copy, sending an updated bio and photo, evaluating the cover mock, creating a marketing plan, lining up blogs for reviews, tours, and interviews, checking PDF file proof pages for print copies that go to reviewers and NetGalley, setting up Goodreads giveaways, requesting other authors' endorsements, and planning signing, speaking and online events before and after the release. So many steps are required to turn a manuscript into a book. Who knew? (Too busy to worry about training bra or pecs.)
MYTH. Only writers can be good editors. Writing is like giving birth. No matter how the baby looks, to us, it's beautiful. The pain of contractions is too recent for us to imagine that this creation we delivered can actually be improved. Until we are inducted into the publishing process. After we receive editorial comments and finish hyperventilating, arguing with phantom editors, defending every word choice and collapsing from exhaustion, it slowly dawns on us that editing can be very valuable. Good content and copy editors have different skills from fiction writers. After reading hundreds of manuscripts, editors develop en eye for what works in a story and what is missing. To bring gems buried in our manuscripts to the surface, editors are crucial. (We need bras, pectoral muscles and prayers.)
REALITY. Writers overflow with ideas. We do have ideas. But we learn the hard way that ideas do not a story make. Every book is a birth and death complete with five stages of grief. I explain the five stages in my companion article for Fresh Fiction: FIVE WAYS WRITERS ARE WEIRD: A CONFESSION.
GIVEAWAY
Did you have myths in your mind about writing stories? As a reader/writer/editor, how did reality shatter your myth?
Leave a comment for the chance to win a signed Aggie Mundeen Mystery, your choice. Explain your choice when you comment. Good luck!
Aggie Mundeen Mysteries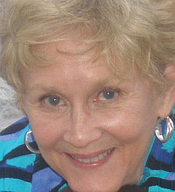 Author of the award-winning Aggie Mundeen mysteries, Nancy is at work revealing Aggie's next adventure. Read chuckles and conflicts between Nancy and Aggie at StayYoungWithAggie.