1–What is the title of your latest release?
2–What is it about?
It's an older woman/younger man romance where 40 year old Ginny finds herself accidentally pregnant from a one-night stand with cute 25-year-old Josh.
3–What do you love about the setting of your book? 
I fell in love with Lakeside NY, and the people who live there, when I was writing the Men of Lakeside series. It's similar to the area I live in, so I'm very familiar with a small town on a lake, where tourists flock every summer. When that trilogy was done, I didn't want to leave the village and the people behind. The villagers love spreading gossip, but most rally around their neighbors, and show up often in the pages.
4–How did your heroine surprise you? 
How easily she accepted the idea of a one-night stand.
5–Why will readers love your hero? 
Not only is he hot as hell, with sun-kissed curls and a seductive smile, but he's a responsible guy who wants to do what's right.
6–What was one of your biggest challenges while writing this book (spoiler-free, of course!)? 
Getting the premise nailed down. I had a few different ideas for these two characters, but once I was sure which way I was going, it came together pretty well.
7–Do you look forward to or do you dread the revision process? 
I look forward to it, even if it's with apprehension, because I know my editor's input always means a better book.
8–What's your favorite snack to have on hand while writing? 
Something to drink, coffee or water, usually. I rarely eat snacks when my hands are on the keyboard. I leave that for when I'm done for the day.
9–Where would you go for an ideal writer's retreat? 
A beach house, where I could hear, smell, and watch the ocean from my room while I write, large enough to gather with other writers in the evening.
10–What's the best piece of writing advice you've received? 
To not give up. As long as I have the desire, keep writing.
11–Who is the fictional character you want to hang out with the most? (anyone in literature!)
Phryne Fisher, the heroine of her own series of mystery novels and a TV series. She's fearless and lives by her own rules and I know I would have some great adventures with her.
12–What's one of your earliest book memories? 
Going to the library with my mom and getting to choose any books I wanted to take home with me.
13–If you had to write in a different genre, what would it be and why? 
Mysteries. I love ferreting out secrets and following clues. But there's not enough kissing scenes, so I when I discovered romance…that was it.
14–What song will automatically put you in a good mood? 
Shut Up and Dance With Me
15–What is your favorite way to practice self-care?
Stopping work by 4 if I can, and relaxing with a glass of wine before even thinking about making dinner.
16–What can you eat and never get sick of? 
It's not too exciting, but a piece of peanut butter toast with ½ banana sliced on top. I've had it nearly every day for breakfast for as long as I can remember.
17–Will you share a favorite, recent-ish book you recommend? 
One Last Stop by Casey McQuiston – it was one of those books that I slowed down with as I neared the end because I didn't want it to end.
18–Do you have any hobbies? 
I taught myself how to knit from YouTube videos a few years ago. I'm not real good at it but I enjoy the colors, the feel of the yarn, the rhythm of the stitching.
19–Are you an early bird or a night owl?
Early bird. I love the quiet mornings with a cup of coffee and a good book before I start my day.
20–What can readers expect from you next? 
Right now I'm writing the second book in the Single Ladies of Lakeside series, where Melanie tries to resist her attraction to Nick, her new next-door neighbor, who had been her teenage crush – and used to be married to her older sister.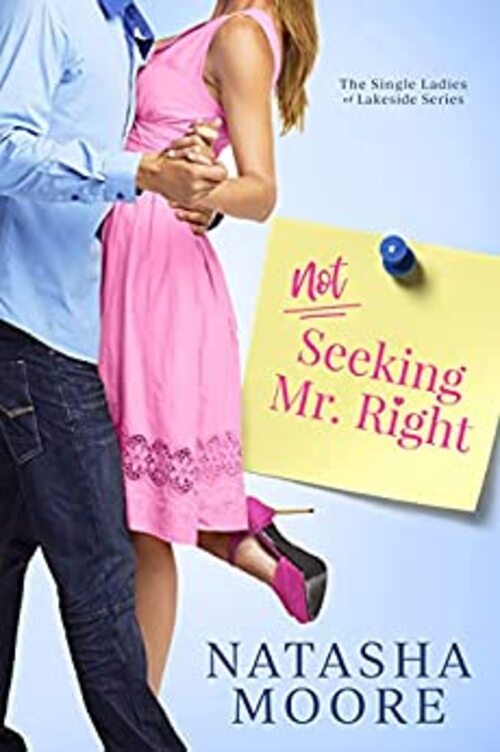 Ginny Colburn can't believe she's been dumped by her wedding date. And everybody knows it.
So when a cute, younger man serving champagne to the guests flirts with her, she decides to really give the guests something to talk about and flirts back. But the incredible, rebound, one-night stand gives her more than great memories. A few weeks later she's holding a positive pregnancy test.
Josh Anderson finally has his degree and is ready to make his mark on the world, but then he finds out he's going to be a father. He's too young to settle down and Lakeside is way too small for his big dreams. Ginny doesn't expect him to stick around anyway and makes it clear she's ready to be a single mom, but Josh won't run away from his responsibilities.
But just as they're starting to think maybe what they have is real, Josh gets a job offer he can't refuse. Surely Ginny can't follow a guy half her age across the country just because they're having a baby together… Can she?
Romance Contemporary [Entangled: August, On Sale: October 11, 2021, e-Book, ISBN: 9781649372079 / eISBN: 9781649372079]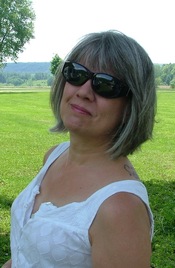 Natasha Moore fell in love with the written word as soon as she could read. As she grew up, she discovered romance and now enjoys the chance to add some extra sizzle to her stories. She lives in New York State with her real life hero who is happy to tell everyone that he's her inspiration. They travel in their RV whenever possible. The great thing about writing is she can take it anywhere.