Exciting Romance industry news! Robyn Carr's best-selling and long-running  Virgin River series will be a Netflix series! You can read the full, exclusive announcement over on Deadline.
It's being billed as a romance drama series, and the cast includes Alexandra Breckinridge (This Is Us, The Walking Dead) and Martin Henderson (Grey's Anatomy, Miracles From Heaven). This beloved series has a robust cast of characters, and lucky for us, a cast list has been released! Check out the list below to see who will be portraying your favorite Virgin River inhabitants (Character and then Actor name – a complete list of character descriptions found HERE):

Melinda Moore (lead character, new to small-town of Virgin River): Alexandra Breckenridge (This Is Us and The Walking Dead)
Jack Sheridan (sharp-witted ex-Marine commander): Martin Henderson (Grey's Anatomy and Miracles from Heaven)
Doc Mullins: Tim Matheson (The Affair and The Good Fight)
Hope McCrea (mayor of Virgin River): Annette O'Toole (Smallville and Marvel's The Punisher)
Joey Barnes (Melinda's charming older sister): Jenny Cooper (Grey's Anatomy)
Calvin (leader of the largest and many illegal pot fields): David Cubitt (Siren)
Paige Lassiter (local entrepreneur): Lexa Doig (Arrow)
Mark (Melinda's first love and accomplished surgeon): Daniel Gillies (The Originals)
Charmaine Roberts (hair stylist): Lauren Hammersley (Orphan Black)
Dan Brady (former Marine previously under Jack's command): Benjamin Hollingsworth (Code Black)
John "Preacher" Middleton (Jack's best friend, and Marine): Colin Lawrennce (Riverdale)
Jimmy (Calvin's lieutenant and enforcer): Ian Tracey (Bates Motel)
We'll be looking forward to this new series soon! Will you be watching?
***
Virgin River #1
"Wanted: Midwife/nurse practitioner in Virgin River,
population six hundred. Make a difference against the
backdrop of towering California redwoods and crystal-clear
rivers. Rent-free cabin included."
When the recently widowed Melinda Monroe sees this ad she
quickly decides that the remote mountain town of Virgin
River might be the perfect place to escape her heartache,
and to reenergize the nursing career she loves. But her high
hopes are dashed within an hour of arriving: the cabin is a
dump, the roads are treacherous and the local doctor wants
nothing to do with her. Realizing she's made a huge mistake,
Mel decides to leave town the following morning.
But a tiny baby, abandoned on a front porch, changes her
plans… and a former marine cements them into place.
Melinda Monroe may have come to Virgin River looking for
escape, but instead she finds her home.
Romance Contemporary | Romance [MIRA, On Sale: May 1, 2010, Paperback / e-Book (reprint), ISBN: 9780778329787 / eISBN: 9781460300275]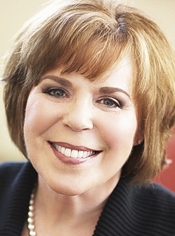 #1 New York Times Bestseller
Robyn Carr is a RITA® Award-winning, #1 New York Times bestselling author of almost fifty novels, including the critically acclaimed Virgin River series. Robyn and her husband live in Las Vegas, Nevada.