Sourcebooks Casablanca
January 2017
On Sale: January 3, 2017
Featuring:
"Cat" Catalia Fisa; Griffin
ISBN: 149262604X EAN: 9781492626046 Paperback / e-Book
Fantasy
|
Romance Paranormal
SHE'S DESTINED TO DESTROY THE WORLD…
BUT NOT IF SHE CAN HELP IT
"Cat" Catalia Fisa has been running from her destiny since she could crawl. But now, her newfound loved ones are caught between the shadow of Cat's tortured past and the threat of her world-shattering future. So what's a warrior queen to do when she knows it's her fate to be the harbinger Read More »

The follow-up to 2016's most popular debut
---
Psy-Changling #15
Jove
January 2017
On Sale: December 27, 2016
512 pages
ISBN: 1101987782 EAN: 9781101987780
Mass Market Paperback / e-Book (reprint)
$7.99
Romance Paranormal
The "unparalleled romantic adventure"* of Nalini Singh's New York Times bestselling series continues as a new dawn begins for the Psy-Changeling world…
A staggering transformation has put the Psy, humans, and changelings at a crossroads. The Trinity Accord promises a new era of cooperation between disparate races and groups. It is a beacon of hope held together by many hands: old enemies, new allies, wary loners. But a century Read More »

An absolutely brilliant and breath-taking series continues
Energy Vampire
Loveswept
January 2017
On Sale: January 17, 2017
240 pages
ISBN: 042528624X EAN: 9780425286241
e-Book
Romance Paranormal
Rafe DaSilva is an energy vampire, soaking up nourishment from the sun—and, only when necessary, drawing sweet sustenance from humans who are pure in body and spirit. As the right-hand man to his queen, Rafe is a key player at a historic peace summit in New York City, which will unite the vampire nations against a common threat: the sycophants, who feed on humanity and kill indiscriminately. But Rafe's fascination with a Read More »
Carina Press
January 2017
On Sale: January 9, 2017 ISBN: B01LLPI4CS EAN: 9781488022609
e-Book
Romance Paranormal
|
Fantasy
Fans of the Monster Haven series by R.L. Naquin will love this beguiling spin-off, featuring a trapped djinn caught in a hot mess of lost souls, fast food and otherwordly murder.
Kam is a soul chaser for the Hidden Government, a much harder job now that the Hidden look like everyone else. Broke, out of magic and sick of playing waitress in a pirate-themed dive bar, Kam jumps at a Read More »
Dragon Eggs #3
Author Self-Published
January 2017
On Sale: December 22, 2016
Featuring: Virgil; Henry; Rose
58 pages
ISBN: 1541286766 EAN: 2940157318710
e-Book
New Adult
|
Holiday
|
Fantasy Urban
Virgil didn't mean to sneeze and burn down the Christmas tree. But it was hot, and bright, and pretty! His parents, Rose and Henry, are exasperated. Raising a baby dragon is hard enough; now they have to worry about their safety. Can they solve this problem in time for Christmas Read More »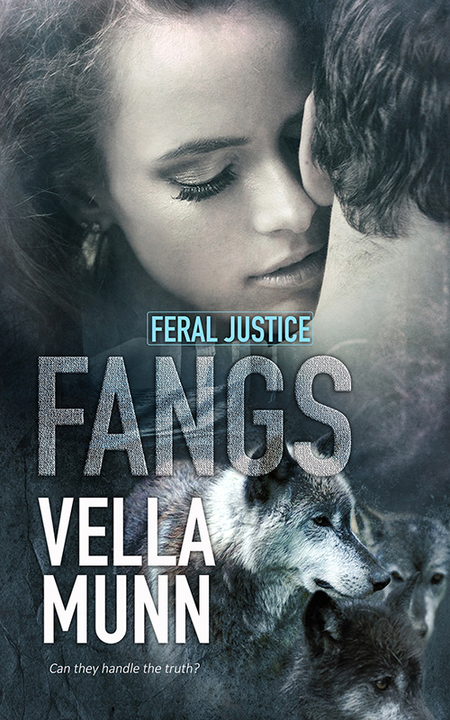 Fangs
by
Vella Munn
Totally Bound Publishing
January 2017
On Sale: January 3, 2017
ISBN: B01N56M4C7 EAN: 9781786511102
e-Book
Romance Paranormal
As death and danger stalk the southern Oregon coast, Mia Sandas and Jeff Julian must trust each other. Can they handle the truth?
When a poacher leaves a wounded elk cow to suffer on the southern Oregon coast, Mia Sandas has no choice but to end its misery. Before she's forced to do the same to the cow's orphaned calf, a massive gray dog appears and snaps its neck. Unknown to Read More »