I used to be afraid of playing truth and dare. Partly because I was so horribly clueless that I wouldn't have a good truth and partly because I was terrified of what kind of dare I'd find myself facing. Now, with the friends I have and the changes my life has taken, I find myself equally leery of the game. However, when I am dared to do something in my writing, I will often find a way to work it in.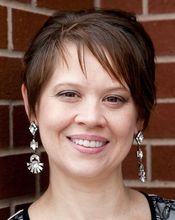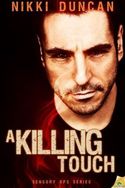 Once, after discovering "Love Game" by Lady Gaga, I was dared to use the term disco stick in a book. It has since made it into two of my books. Guess that's a great thing about recurring characters in a series. 🙂
Most recently, and less naughty but no less fun, I was dared to put a line in from a movie. Did you see Letters to Juliet? You know the scene where he falls and she asks if he can move and he says "Only my lips."? That cracks me up every time I see it, so when the dare came in for me to use that line I couldn't resist. I don't think it came off quite as cheesy, though it does still make me chuckle.
Tell me, what do you think about playing Truth or Dare? What's your scariest Truth or most daring Dare?
He's everything she craves. She's everything he dreads.
Journalist Lana Quinn has a way with hard-hitting news. The story she's uncovered has potential, but she needs the help of her best friend's FBI team. She's been rescued by them, worked with them, and partied with them, but convincing the second in command to believe her theory—that a killer's touch sets off a lethal allergic reaction—is a frustrating challenge.
Especially since he excites her, body and mind. He's a danger she shouldn't indulge.
Aidan Burgess is resistant to helping Lana, but not for the reason she thinks. She has a knack for landing herself in trouble, which means she needs protection. Protecting her means staying near her, a journalist, who like all journalists uses whatever—and whomever—it takes to get her story. It's a case he wants to refuse.
Especially since she lights a fire in his blood. She's a danger he can't afford.
As Lana follows up on lead after deadly lead, learning to trust and rely on each other becomes their only lifesaving hope. If their pride doesn't become their final pitfall.
Own the eBook Today! Samhain | Amazon – Kindle | Barnes & Noble – Nook
To comment on Nikki Duncan's blog please click here.