Fresh Pick | THE CHIEFTAIN by Margaret Mallory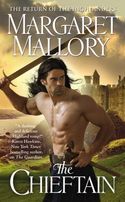 Return of the Highlanders #4
March 2013
On Sale: February 26, 2013
Featuring:
Ilysa; Connor
448 pages
ISBN: 0446583111
EAN: 9780446583114
Kindle:
B009GAITTE
Paperback / e-Book
$7.99
Romance Historical
Buy at Amazon.com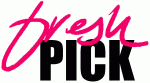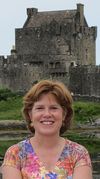 A favorite of reviewers continues her Scots adventures
The Chieftain
by Margaret Mallory
Connor, chieftain of the MacDonalds of Sleat, holds the fate of his people in his hands. Rival clans are plotting to take over his lands, and duty determines whom he will fight, trust . . . even marry. Seeking guidance, Connor turns to Ilysa, a young lass with the gift of foresight, who reveals an approaching danger-and a passion that burns only for him. But the warrior must make a powerful marriage alliance, and Ilysa\'s bloodline is far too humble.
With her powers to heal and see evil where others cannot, beautiful Ilysa dresses plainly, speaks softly, and loves her chieftain from afar. Yet when Connor finally stokes the embers of desire that have so long burned within her, Ilysa feels bliss unlike any she\'s ever known. Now as he is forced to place duty before happiness, Ilysa senses Connor is in grave peril. Can she find a way to prove she is the woman he needs by his side?

A true adventure into the wilds of Scotland, faeries, and love
Excerpt
Tension coiled in Connor\'s belly and spiraled down his limbs. It was wrong to hold her like this, wrong to even think of kissing her. He knew it, and yet he wanted to feel her lips. This once, he wanted to be reckless. To do something that was just for him. And how could he help himself when he could feel her body drawing to his?
What harm could there be in one simple kiss?
"Ilysa." He breathed her name as he lowered his head.
One innocent kiss, and then he would put this behind him and do his duty, as he always did. But the moment her lips, soft and trembling, touched his, fire burned in his belly.
And yet, he might have had the strength to pull away if she had not curled her fingers into his shirt and pulled him closer Read More… Previous Picks